Weird History
John Wayne Was America's Favorite Cinematic Soldier, But He Didn't Serve In WWII

John Wayne was one of the biggest movie stars of the 20th century, thanks in large part to his appearances in WWII-themed movies, such as Back to Bataan (1945), Sands of Iwo Jima (1949), and Flying Leathernecks (1951). However, unlike other Hollywood stars who served in WWII, Wayne didn't engage in military service.
As a hero of both patriotic and Western flicks, Wayne was the personification of masculinity, fortitude, and commitment to his country on-screen. However, he lacked real-life military experience. Despite reports that he wanted to serve and may have tried to enlist, Wayne apparently never saw active service, but this never stopped him from portraying a convincing soldier in many films.
Wayne capitalized on that success throughout his career, but his rise to fame during WWII was much more complicated than merely patriotic duty. His reasons for not participating in military service are as much a part of his Hollywood legacy as his cinematic roles.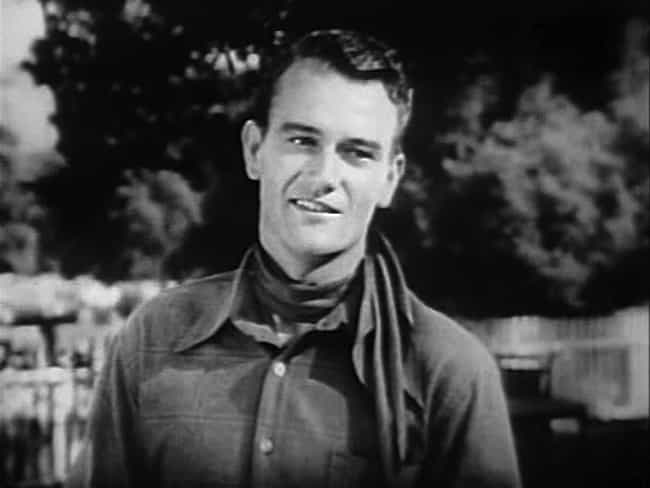 Wayne Tried To Attend The Naval Academy At Annapolis, But Was Denied Admission
Born in Iowa in 1907, Marion Morrison - better known as John Wayne - grew up in Southern California, as his pharmacist father moved the family west in 1914 to take up homesteading. While in California, Wayne's family got a dog named Duke, from which the actor got his nickname.
By the time Wayne was in high school, he was tall and spare, but distinguished himself on the football team. He was smart, shy, and loved movies - but he had no desire to become an actor after graduating from high school in 1925.
According to the biography John Wayne: The Man Behind the Myth, Wayne said, "When we moved to California, I discovered the ocean, and I loved it. My ambition was to become an officer in the United States Navy."
With an eye on a naval career, Wayne applied to the Naval Academy in Annapolis, MD. However, he didn't get in. He ultimately accepted a football scholarship to the University of Southern California, which kept him in Hollywood's orbit.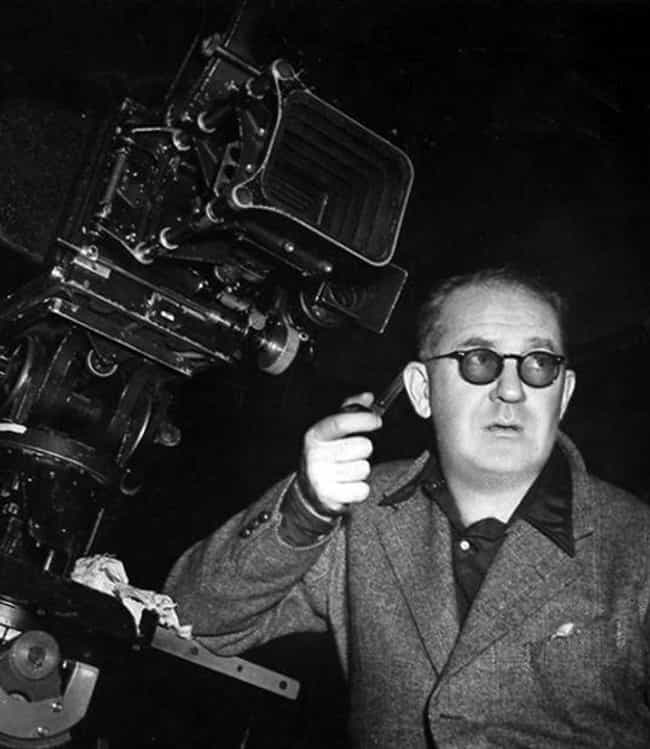 Wayne Worked Summers At A Hollywood Studio Where He Met John Ford
While attending USC, Wayne worked at Fox Film Corporation in Hollywood. He moved props, furniture, and decorations for $35 a week during the summer of 1926. By the following year, Wayne lost his football scholarship at USC due to an injury, and he needed money to finish school. He returned to his $35-a-week job at Fox, and worked on several of director John Ford's movies.
Wayne caught Ford's attention, for better and worse, after accidentally walking through a scene while the camera was running on the film Four Sons. Wayne was supposed to blow leaves onto a porch for a particularly dramatic scene and then sweep them up before the next take. After growing bored and distracted, Wayne absentmindedly began cleaning up the detritus before Ford called cut.
Ford was reportedly amused and intrigued by Wayne's awkward demeanor, but that didn't stop the director from later giving Wayne a swift kick in the rear for the offense.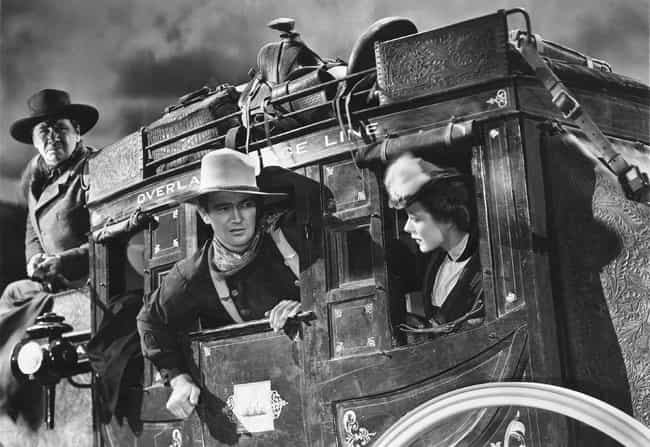 John Ford Began Casting Wayne In 1928, But The Actor's Big Break Didn't Come Until 1939
Director John Ford kept hiring Wayne to work as a prop man on his movies, and soon gave him small roles, too. Wayne appeared briefly in Ford's 1928 film Hangman's House as a spectator at a horse race; he had another role as a naval shipman in the 1929's Salute. Going by Duke Morrison at the time, Wayne watched Ford and learned about the industry from the director.
At the same time, Wayne was saving money to pay his way through college. Ford enlisted Wayne's help in getting other extras from USC.
According to Ford, Wayne "was callow and untutored... but he had something that jumped right off the screen at me. I guess you could call it star power." Other directors began to notice Wayne as well, and they started hiring him as a propman while simultaneously giving him screen time. Wayne continued to work, learn, and act throughout the 1930s, becoming immersed in Hollywood.
It wasn't until Ford's 1939 Western film, Stagecoach, that Wayne broke out as a star. As the Ringo Kid, Wayne was a handsome hero who took the law into his hands to bring about justice.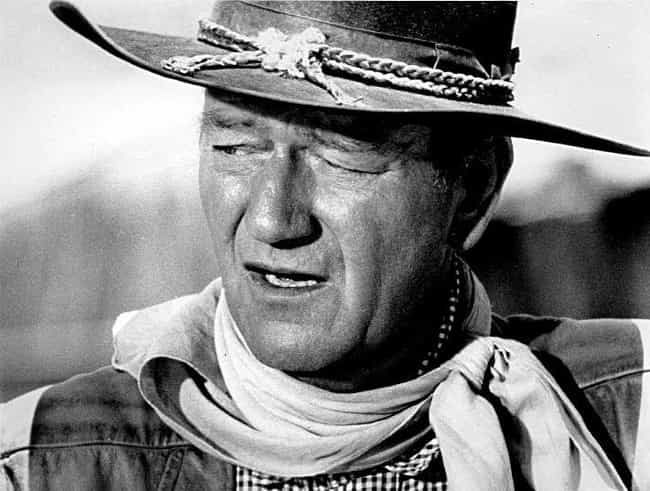 Wayne Was Exempt From Military Service Because He Had A Big Family, Though It Was Falling Apart
After the strike on Pearl Harbor in 1941, a number of Hollywood stars enlisted in the military by choice. As the United States officially entered WWII, John Wayne received a 3-A deferment for military service in 1942 because of his family obligations. Wayne had married Josephine Alicia Saenz, the daughter of a Panamanian diplomat, in 1933, and the couple had four children.
Wayne's acceptance of the deferment stood out in comparison to the actions of his Hollywood peers, many of whom also had families to support but still chose to join the ranks.
Wayne's marriage was also on the rocks at the time. As his acting career started to take off - a field Josephine didn't respect - Wayne was reportedly unfaithful, though he took care to keep his affairs secret to avoid public embarrassment. When Wayne was granted a deferment in 1942, he was not spending much time at home. In May 1943, he stopped living with his family altogether.