MyBookie presents
Gambling
12 Reasons Why Online Gambling Is Better Than Real Life Casinos

331 votes
82 voters
5.6k views
12 items
List Rules Vote up the reasons why online gambling is superior to gambling in casinos.
Anyone who's ever gone to Las Vegas knows how much fun gambling can be. Betting at a real casino is fun, but ultimately, it can be a hassle. Paying for drinks, trying to find the best slot machines, and dealing with obnoxious guests are just some of the reasons why online gambling is better than casino gambling.
Many of the best online gambling sites, such as MyBookie, offer the same excitement of betting in real life without forcing you to ever leave your house. Now, you can enjoy the reward of multiple games anywhere at any time, and there are additional benefits that come with online gambling. After you've finished reading you're guaranteed to want to sign up and start betting today!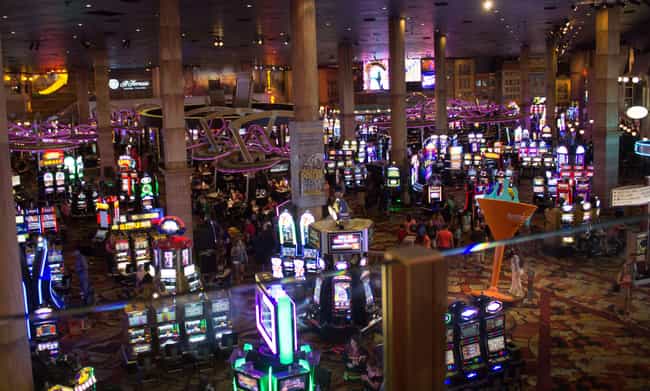 Casinos get crowded. Instead of playing a game of blackjack, you get relegated to the slot machines while you want for the tables to clear out.
For those who hate to wait, or who just find crowds obnoxious, online gambling offers a way out of this problem. Get away from annoying tourists and loudmouthed drunks by playing your favorite games from home. Whether you abhor waiting, crowds, or both, the internet provides the ideal way to gamble when the real version gets to be too much.

Does this make online gambling better?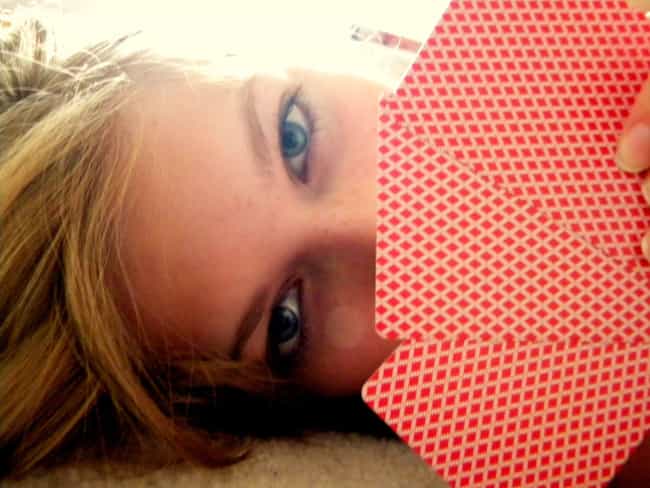 You Don't Need To Have A Good Poker Face
One of the biggest mistakes you can make in a casino is having a tell, like a nonexistent poker face, or completely losing it if the cards don't fall in your favor. Online, it doesn't matter how much you freak out. You can celebrate your wins by jumping up and down or curse your losses at the top of your lungs. The computer screen completely eliminates the need for a poker face. With online gambling, you can focus all your efforts on playing the game.

Does this make online gambling better?
Some Online Gambling Is Free
That's right! You may have thought it wasn't possible, but MyBookie allow you to play for free. Granted, the whole fun or gambling is usually involved in potentially winning (and risking) some cash. However, if you want to keep things low-stakes, or just like to play for fun, online gambling offers several risk-free approaches.
Does this make online gambling better?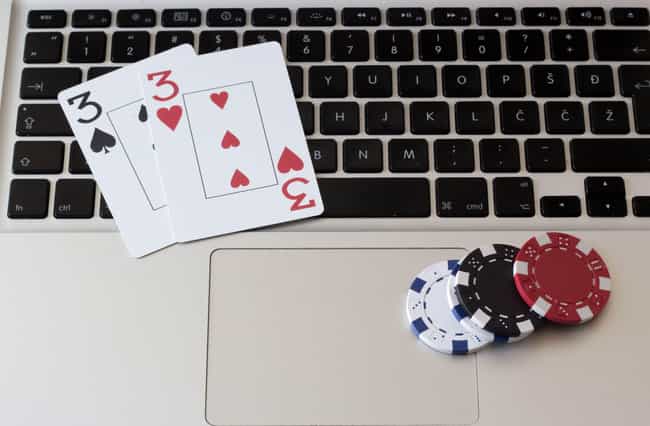 It Offers Convenience And Comfort
Online gambling thrives largely because of convenience. Not everyone lives close enough to Las Vegas or Atlantic City to make going to casinos a regular activity. Outside of these two cities, smaller casinos do exist, but they often lie off the beaten track and involve a bit of driving.
Online gambling frees up all the time you spent traveling to gamble, allowing you more time to place your bets. Some casinos also follow strict dress codes and expect you to look your best to gamble. Not online! Feel free to put on sweatpants, sit in your armchair, and relax from the comfort of your own home. No one sees your poker face, much less your raggedy college sweater, from their computer screens, so you might as well gamble in comfort!

Does this make online gambling better?