Weird History
The Disastrous Opening Of The 61st Oscars Almost Tanked The Awards Ceremony Forever

Today, the Oscars broadcast is chock full of montages, Best Song performances, and elaborate set designs. But when producer Allan Carr tried some new ideas for the 1989 show - like centering the opening around a live-action Snow White - he left both celebrities and viewers at home stunned, confused, and slightly embarrassed. The infamous opener is far from the only bad thing that's ever happened on the telecast, but it remains one of the most memorable Oscars moments, and not for any positive reason. In fact, Rob Lowe, who costarred in the bit, still cracks jokes about it on Twitter.
Far from being one of the best Oscars openings ever, the 1989 Oscars set the bar for irrelevant and confusing as Carr blended Las Vegas showmanship, Broadway theatrics, and a whole lot of camp. In his attempt to create something unique, he also demonstrated what happens when the Oscars ceremony is left without a host. Disgusted movie stars could be seen groaning and grimacing as Snow White sang and danced with an ensemble clad in over-the-top costumes. Though not terrible from a technical standpoint, the number seemed random and out of place for the glamorous evening.
The opener went down in history as the worst Oscars introduction, and it ended up costing Carr his career. And one year later, it prompted Oscars host Billy Crystal to respond to the audience's applause with, "Is that for me or are you just glad I'm not Snow White?"
The Opening Number Featured Snow White, Rob Lowe, And Dancing Tables
The now-notorious opening number of the 61st Academy Awards lasted nearly 12 minutes. Audience members viewing the telecast saw a squeaky-voiced, live-action version of Snow White in the theater's lobby, asking the announcer how to get inside the venue. After being told to "follow the Hollywood stars," Snow White tailed a group of women in glittery star costumes into the theater and greeted celebrities in the audience on her way to the stage, singing "I Only Have Eyes For You."
As she finally reached the stage, a curtain pulled back to reveal a night club scene with dancing tables and talk show host Merv Griffin singing "I've Got A Lovely Bunch Of Coconuts." Classic film stars, like Vincent Price and Roy Rogers, sat at the club's tables, looking bewildered when introduced to the audience.
Snow White then greeted her blind date, Rob Lowe, and the two sang a duet of "Proud Mary," modified with movie-themed lyrics. A kick line of movie theater ushers, a costume change requiring Snow White to wear a large model of Grauman's Chinese Theatre on her head, and a giant moving staircase all played a part in the over-the-top performance.
Finally, Lily Tomlin descended the enormous staircase, only to lose her shoe on the way down, and commented, "I told them I'd be thrilled to do the Oscars if they could only come up with an entrance."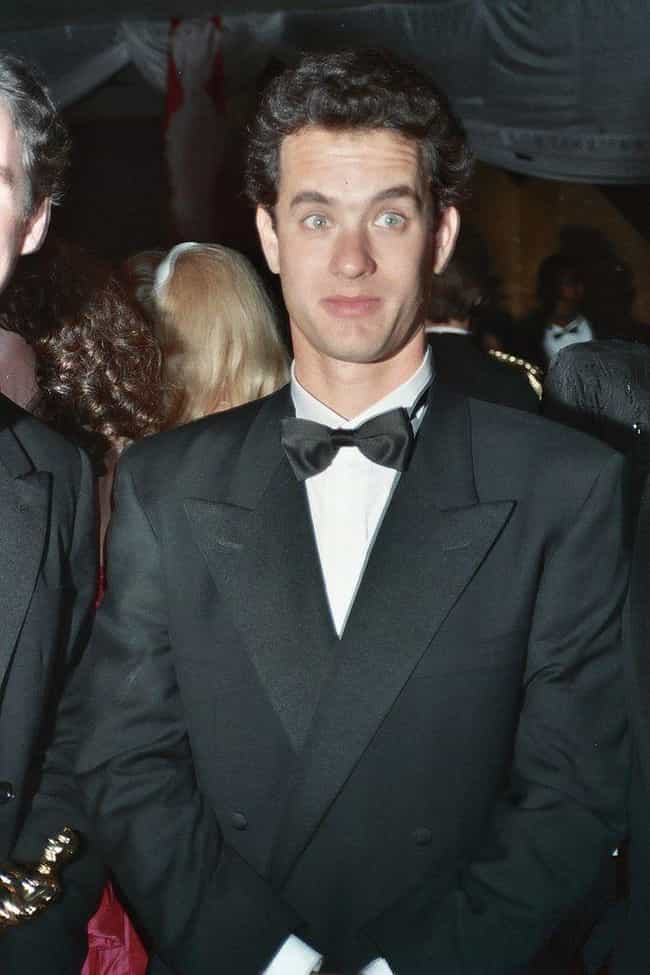 The Celebrity Audience Was Visibly Embarrassed
Producers requested Snow White, AKA actor Eileen Bowman, greet Oscars audience members on her way to the stage, and the telecast captured their cold and confused response to the bizarre opening performance. "She had a look on her face, if I remember correctly, of pain," recalled Martin Landau, who empathetically held her hands for a few seconds when she approached.
Viewers saw Snow White shake hand after hand until she got to Robin Williams, where she froze for a moment, recalling producers asked her to stay away for fear of his improvised response. Bowman quickly moved on to other stars, like Tom Hanks, who smiled but quickly looked away from her. The cameras also captured Robert Downey Jr. scowling and Michelle Pfeiffer refusing to shake Snow White's hand.
During the onstage performance, the audience's mood didn't improve. Rob Lowe noticed Rain Man director Barry Levinson turn to his date and ask, "What the f*ck is that?" Lowe recalled thinking, "Please God, Let me get out of here alive!"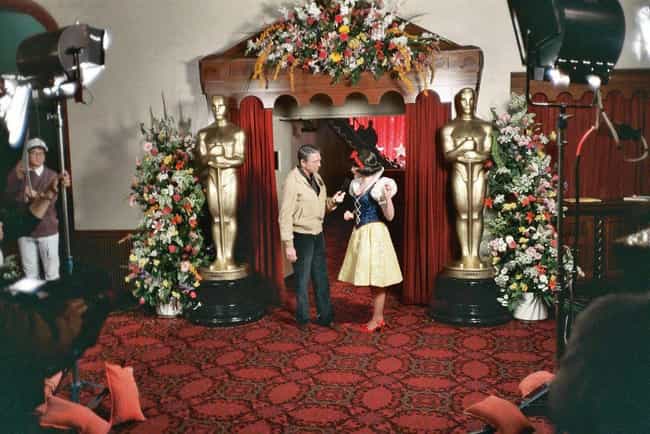 Disney Sued For Copyright Infringement And Damaging Snow White's Reputation 
At the time, Disney did not yet own ABC and took offense to the production using the character of Snow White without their approval. In fact, they claimed no one involved with the show had asked for permission, forcing Disney to sue the Academy for "copyright infringement, unfair competition, and dilution of business reputation."
They were angry not only that the Academy used the Snow White character, but also because they felt the performance damaged her reputation.
The lawsuit came as a shock to the network. "I had always surmised Disney would be very pleased. Disney loves promotion of Disney characters," noted John Hamlin, the vice president of ABC at the time.
One week later, the Academy made an official apology.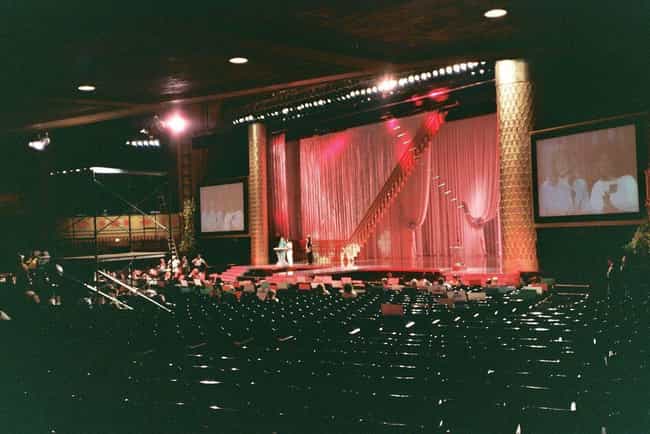 The Response From Hollywood And Critics Was Overwhelmingly Negative
Although music arranger and conductor Marvin Hamlisch couldn't see the audience from the orchestra pit, he knew the opening performance wasn't a hit with the audience. He noted:
This thing that Allan [Carr] was so wild about, this Las Vegas-San Francisco thing, didn't translate either to the stage or to TV. It just wasn't classy enough. And the rest of the evening was putting a Band-Aid on something that was [failing apart].
Allan Carr remained proud of his work - until audience members began asking questions and giving him honest feedback. He ended up leaving an after-party early, retreating to his mansion, and visiting a prominent Hollywood restaurant the next day, only to have film's most important people purposely avoid him.
Newspapers printed the following morning were filled with columns from critics maligning the opening performance. Janet Maslin of The New York Times declared, "The 61st Academy Awards ceremony began by creating the impression that there would never be a 62nd," and suggested Rob Lowe confine his singing to the shower. The Los Angeles Times even devoted an entire letters section in their newspaper to angry Oscars viewers.
The criticism wasn't only directed at Lowe's singing and Carr's production, as Snow White actor Eileen Bowman remembered Olivia Newton-John asking her after the performance, "How did you ever get out there in front of that many people and do that?"