Fantasy Football

Here's Why Your Fantasy Team Sucks

840 votes
221 voters
10.6k views
19 items
Follow
It's almost the end of fantasy football season, and you know what that means: Another year of your fantasy team totally sucking. What happened? They were so good back in week two. Now you're 3-11 and further away from the playoffs than the Browns. It's all part of the game. I'd say it could be worse, but that's probably not true. But, guess what! There is still hope for you this season thanks to Yahoo! Sports Daily Fantasy Fantasy sports are now served daily on Yahoo Sports, which means you can still prove that you're not a complete Fantasy failure.
Also, it's never too early to start preparing for next year league. And let's face it, you need all the help you can get. Start looking everywhere for fantasy football tips. Everyone's got them. Your boss, your in-laws, your mailman, just about everyone you meet has a better team than you. It's too late to improve your fantasy team this year, but let's make sure you suck less next year.
Start by taking note of players like Devonta Freeman, who you'll definitely want to draft next year. Maybe you should invest in some extra resources? Or maybe draft a better team right off the bat? Or, ummmm...
You know what? Let's just focus on all the reasons your fantasy team sucks this year instead. Then you can try to figure out all the ways you went wrong so you can avoid those same mistakes next time. Maybe.
Disclosure: Thank you Yahoo! for sponsoring this post. While this was a sponsored opportunity from Yahoo! all content and opinions here are my own.
Your Star Player Always Gets Injured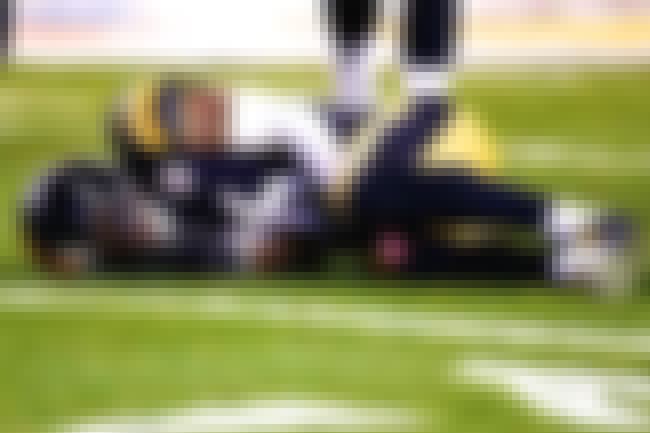 Your team is probably going to suck if your star player gets injured, and it's going to be dreadful if he's hurt more than once. If you're really unlucky, then you'll pick up another star player and wait until he get's injured too.

Agree or disagree?
You Were Just Unlucky About Who You Played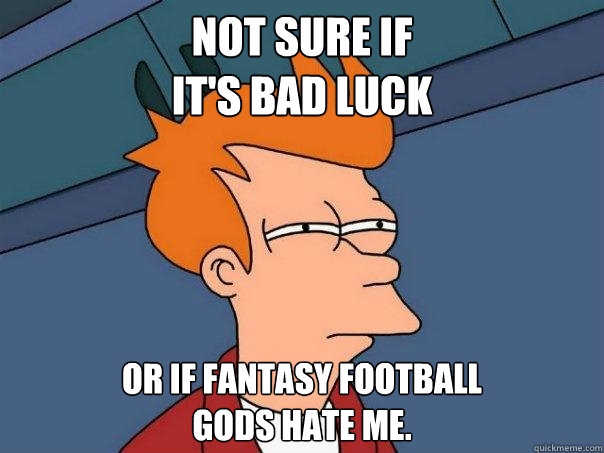 There's is a small chance that your fantasy team doesn't actually suck. Maybe you did great all season, but every week someone else did just a little better. If that's the case, at least you can take solace in knowing that it isn't your fault. On the other hand, it's pretty clear that the fantasy football gods hate you and are taking there vengeance out on your team.
All Your Starters Are Now on IR
This one probably isn't your fault. This season has been riddled with injuries, and if half your team is on IR, just accept the fact that you weren't meant to win this year.
You Completely Wasted Your First Picks
There were plenty of awful first and second round picks this year. Of course, this isn't all your fault. A bunch of star players have been major disappointments in fantasy. Who could've have guessed that some of them would end up being so bad this season? The reason your team sucks is that you're still starting these guys every week.