Music
Absolutely Unhinged Behind-The-Scenes Guns N' Roses Stories

Updated January 16, 2020
3.4M views
16 items
When you think "rock 'n' roll," wild Guns N' Roses stories probably spring to mind. The band seemed primed to be unstoppable after they formed in Los Angeles in 1985. They released their first full-length album, Appetite for Destruction in 1987, and it almost instantly smashed records: it sold over 30 million copies worldwide, and became one of the best-selling debuts of all time. By 1988, GnR was basically the biggest band on the planet. Guns N' Roses songs are some of the most massive hits of the '80s, and a number of their albums are considered rock classics.
But early success doesn't always guarantee staying power. GnR's big hits came with big personalities, and clashes within the band led to countless lineup changes and prolonged breakups fans feared would be permanent. But Guns N' Roses couldn't keep off the stage - even though the guys performing under the name weren't the same.
Even GnR newbies can appreciate the gnarly tales from Guns N' Roses that have popped up over the years. Rumors tell of countless trashed dressing rooms, mountains of consumed drugs, and even a few life threatening adventures. The craziest things Guns N' Roses ever did are the stuff of rock legend - what other band dabbled in everything from fights with other musicians to thieving groupie?
Slash Had A Bad Trip And Ran Naked Through A Golf Course
After their 1989 world tour, Guns N' Roses took a break from the road. Apparently, the routine of touring was all that was keeping Slash's addiction problems from spiraling out of control. As he wrote in his memoirs, "It turned out to be the start of a long and nightmarish obsession with heroin that lasted from 1989 through 1991."
After one particularly gnarly binge on heroin/cocaine cocktails, Slash started tripping pretty hard at an Arizona golf course. He remembers thinking he was chased by "predators... "with rubbery-looking dreadlocks" who carried harpoons and machine guns.
Fearing for his life, Slash punched through a glass door to escape. The totally nude musician even grabbed a maid as an impromptu "human shield." He recalled the story to the police in great detail: "I was still high enough that I told the story without a shred of self-consciousness."
Izzy Stradlin Was Arrested For Urinating On A Plane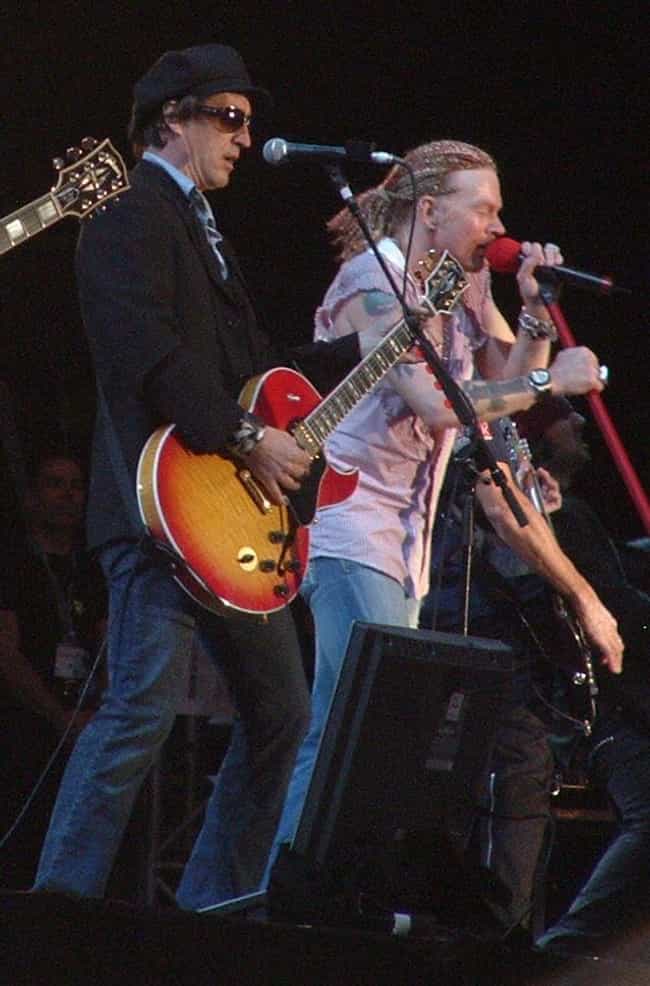 On August 27, 1989, GnR rhythm guitarist Izzy Stradlin was on a flight from Los Angeles to Indianapolis. Apparently, he had been drinking pretty excessively, and had to use the bathroom. Unfortunately, none were available:
"I was drunk in the middle of this bunch of senior citizen types. I was smoking, and the stewardess came over. I told her to f*ck herself... I was drinking so much I had to take a piss. The people in the bathroom... man, it seemed like I waited an hour. So I pissed in the trash can instead... Next thing I know we've landed, I'm walking out and I see 10 policemen... And I remember thinking: 'Uh-oh! I think I f*cked up again.'"
Police met Stradlin at the gate and charged him with public disturbance for smoking, making obscene gestures, and verbally abusing the stewardess.
Axl Rose Slept With His Bandmate's Girlfriend And Recorded It For A Track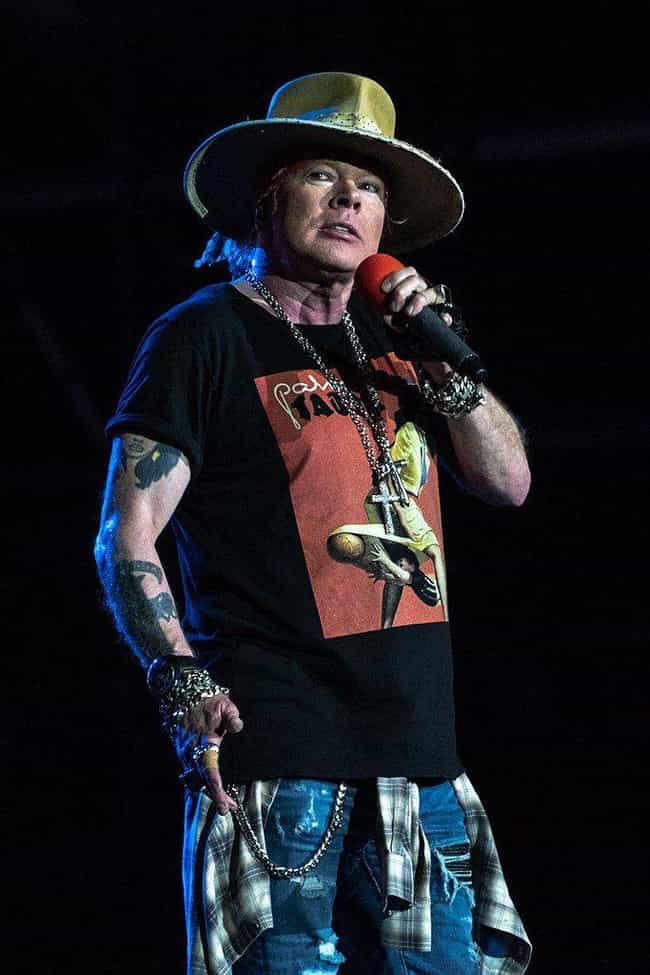 In the spring of 1987, GnR was recording "Rocket Queen," a charming little ditty about doing the nasty. Nineteen-year-old Adriana Smith was dating drummer Steven Adler, but he had recently cheated on her. For revenge, she decided to get drunk and have sex with Axl Rose - and to add insult to injury, they decided to record the audio and use it as a sample on the track.
You can hear Smith's contributions at around 2:30 on the track.
Axl apparently had notes on her vocal performance, though, telling her, "Come on, Adriana, make it real. Stop faking!" Smith said she felt ashamed of the stunt, but later decided to tell her side of the song's story.
Slash Brought A Mountain Lion To A Hotel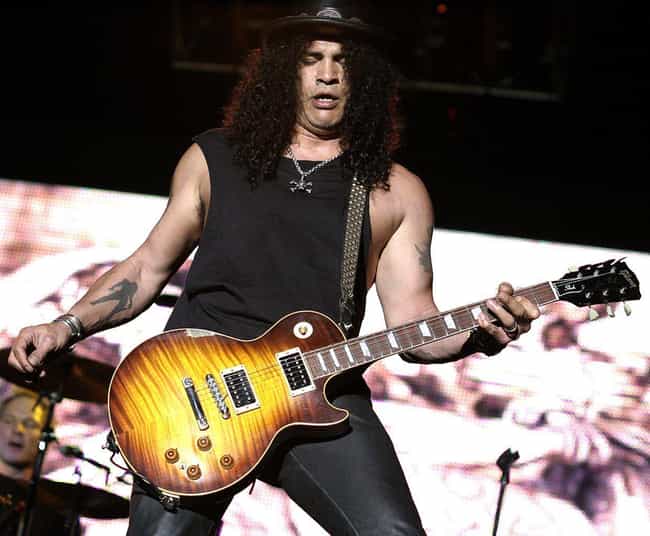 Slash apparently developed a fondness for exotic pets. By the early '90s, he had collected a number of venomous snakes and lizards in his Los Angeles home, as well as a mountain lion he named Curtis. But when the Northridge earthquake hit in January of 1994, Slash's house was damaged.
He temporarily moved to a Four Seasons hotel in Marina del Rey - and Curtis came too.