Music
Wild Stories You Haven't Heard About The Grateful Dead
The Grateful Dead officially broke up in 1995, following the death of co-founder and frontman Jerry Garcia. Members have since reunited under other monikers, and they performed a handful of "Fare Thee Well" tour dates in 2015, in tribute to the band's 50-year anniversary. But the Grateful Dead have also evolved into a sort of cultural touchstone, something almost as recognizable as Coca-Cola. For instance, you don't need to have taken a sip of Coke to recall the brand's jingles, iconography, and resonance.
What were the Dead like when they were a band, though? These tales from their heyday - and not-so-heyday - shed some light on what it meant to be part of and around the Dead, as well as among their loyal following of "Deadheads." It's been a long, strange trip.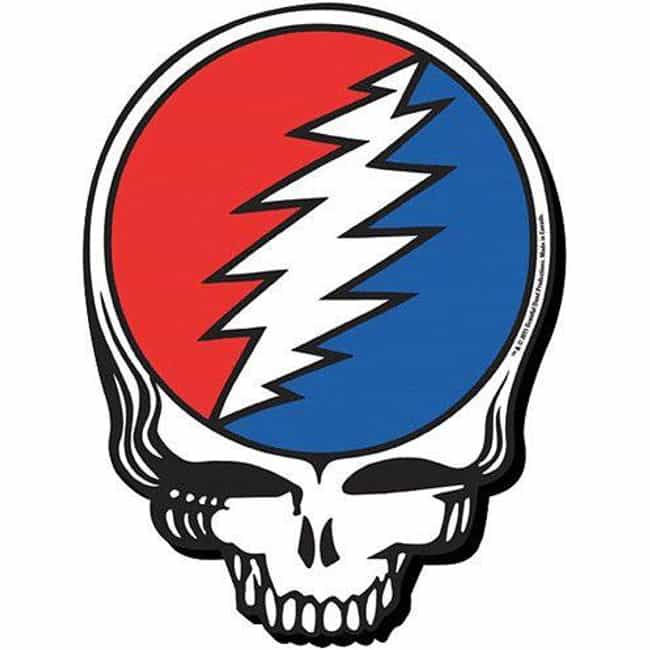 Acid Was In Their DNA From The Start
Through their relationship with author Ken Kesey, the famed Merry Prankster and LSD enthusiast, the Dead met their most influential yet unofficial member: Owsley "Bear" Stanley. Considered one of the pioneers of recreational LSD, Stanley was a sound engineer for the band.
Also, he designed the group's legendary skull/lightning bolt logo and was allegedly the inspiration for the iconic dancing bear mascot.
A Fan Reportedly Gave Them A Cake Made With 800 Hits Of Acid
While the Dead were at San Francisco's legendary Fillmore Theater in the mid-'60s, Jerry Garcia was lounging backstage when someone brought in a birthday cake for the band. Garcia said he suspected the cake might have contained LSD.
Known for loving food as much as music and drugs, Garcia eventually allowed himself to sample the cake's frosting - only to later find out the sweet cream consisted of 800 hits of acid. He recalled:
I'm looking at it, and looking at it, and looking at it. But it looks good! I'll just take a little of the frosting here. I'll just take a little snack. So I took this, and then someone comes in and says, "Yeah, we put about 800 hits of acid in that frosting."

And I go, "D'oh, oh God, oh Jesus Christ, I'm going to be totally wiped out."
Backup Singer Donna Jean Claimed She Once Woke Up On Stage Under The Piano
Longtime Dead backup singer Donna Jean Godchaux says she once got so stoned before a Paris show during the band's Europe '72 tour that she ended up underneath the piano of Dead pianist, Keith Godchaux, who also happened to be her husband. She hadn't realized she was on stage during a live performance.
In This Is All a Dream We Dreamed: The Oral History of the Grateful Dead, she explains:
I was so stoned during one of the Paris shows that I found myself under [husband] Keith's piano. And I remember thinking, "Wow, this is really fantastic music!" Then, "Oh, my gosh, I sing with this band!" I don't know how in the world I pressed through.
They Allegedly Got Stoned And Played Softball With Jefferson Airplane
Few know that during their heyday, the Grateful Dead reportedly consumed copious mind-altering substances with the gang from Jefferson Airplane, and then played softball. The games were legendary for their lack of actual softball-playing. But the bands made some attempts.
In the book This Is All a Dream We Dreamed, Ned Lagin, a keyboardist and friend of the Dead, claims:
A fly ball would come towards Jerry, and he would run around in a circle with his hands up in the air like he was praying to God, and the ball would land - plop - right on the ground next to him. He never got close to it.