Music
Wild Stories From The Guitar-Shredding Life Of Jimi Hendrix

Updated December 18, 2019
3.1k views
12 items
Jimi Hendrix may have only played guitar on the world stage for four years, but he was and is still widely regarded as one of the most influential guitar players in rock history.
He was born into a poor family in Seattle and raised by an abusive father. After being discharged from the Army, Hendrix moved to London to become a studio musician and backup guitarist. His wild stage style, which contrasted with his introverted personality and included playing behind his back and with his teeth, would develop later - it was hardly suitable behavior for a backing musician.
It wasn't long before Hendrix fronted his own band and started to experiment with the possibilities of his instrument. He made a name for himself at the Monterey International Pop Festival in 1967, and by the time Woodstock came around just two years later, he had already set the world (and his guitar) on fire. No one, not even guitar legends like Jeff Beck and Eric Clapton, had ever heard anyone play like Jimi.
Hendrix's life story is laced with substance use. But that's not what this piece is about. Instead, let's celebrate this Rock God with wild tales of his creative exploits and storied career.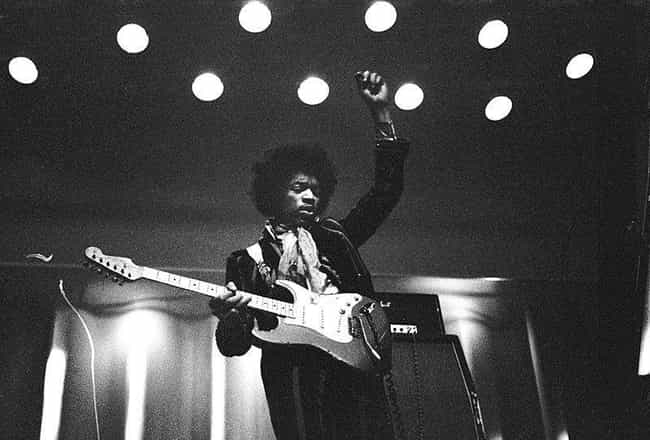 He Taught Himself How To Play Guitar On A Ukulele With One String
When Hendrix was a child, he found a ukulele with just one string while helping his father clean out an older woman's garage. She told young Jimi he could keep the ukulele. The future Rock God spent hours fiddling with his newfound instrument. According to his brother Leon's book, Jimi Hendrix: A Brother's Story, Hendrix eventually discovered that by turning the peg on top of the instrument, he could make the note louder and higher.
Leon described how his brother (whom he called "Buster") learned to play the ukulele by ear:
If Buster tightened it a little more, it got even higher and vibrated less. He began turning the tuning peg as he strummed to make the pitch go up and down. Even though he was playing single notes, he still followed along to a couple Elvis Presley songs on the radio. Buster did it all by ear and matched up the notes.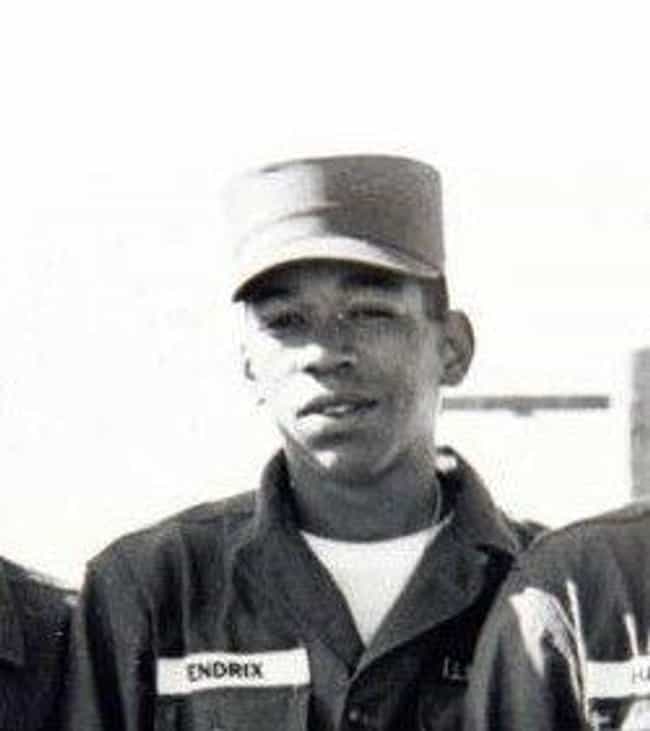 He Allegedly Got Himself Kicked Out Of The Airforce On Purpose
Hendrix got locked up on two separate occasions for joyriding in stolen cars. The judge told the teenager he could either go to jail or enlist in the Army.
In 1961, Hendrix enlisted and was stationed in Kentucky. There were other musicians at the base, and they put together a band. Hendrix, anxious to start his music career, knew he needed to find a way out of the Army, so he allegedly made up a story to get himself discharged.
The official reason why Hendrix received an honorable discharge was that he broke his ankle during a parachute jump. However, according to Charles R. Cross's book, Room Full of Mirrors, Hendrix fibbed to the base psychiatrist and said he was in love with one of his army mates. He also claimed to be addicted to self pleasure. After he was caught pleasuring himself (probably planned), the doctor recommended Hendrix be discharged for "homosexual tendencies."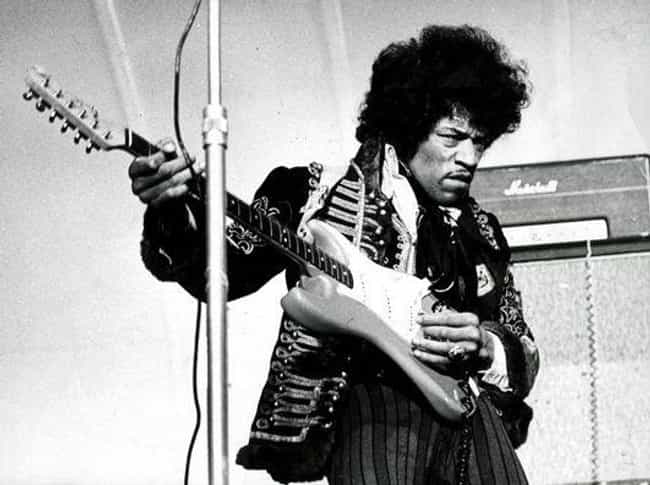 Hendrix Defied His Father And Played The Guitar Left-Handed
The world can be a pretty inconvenient place for left-handed people, especially for lefty guitar players. There are several different ways left-handed musicians go about playing guitar in a right-handed world. When Hendrix, a natural lefty, first picked up a guitar, his father, Al, wanted him to learn how to play right-handed. Al allegedly thought a guitarist playing left-handed was a sign of the devil.
Jimi ignored his father's superstitions and flipped the guitar around to suit his dominant hand. He then restrung the instrument so the strings would remain in their proper positions, with the lowest notes on the bottom. Not wanting to upset his dad, Jimi also learned to play the same instrument right-handed, even though the strings were now upside down.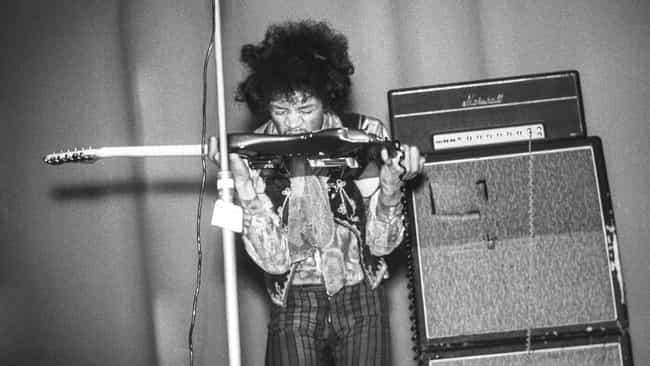 He Got Fired From His First Band Midway Through Their First Show
When Hendrix was in the 10th grade, he was invited to play with a group of boys from his high school as a tryout for their band. It was the first time Hendrix appeared onstage as a guitarist; the show was in the basement of a synagogue. During the first set, Jimi indulged his wild style of playing guitar. When the spotlight hit him, he did not shy away from attracting as much attention as possible.
Following the set break, the band returned to the stage, but Hendrix was nowhere to be found. His girlfriend eventually spotted him outside in an alley, on the verge of tears. Jimi told her he'd been fired for his exuberant playing style. She suggested that perhaps he could tone down his flashy performance. Hendrix refused.