Weird History
Wild Stories From The Life Of Kate Moss, The Biggest Supermodel Of The '90s

Updated August 21, 2019
15.8k views
11 items
Kate Moss is one of the world's most influential supermodels, becoming the face of '90s "heroin chic." As her name is attached to that fashion movement, Kate Moss is also implicitly tied to the idea of excessive partying. Kate Moss nearly derailed her career on more than a few occasions because of her drug and alcohol use; it also certainly didn't help that she was involved with some of the biggest bad boys of the decade.
Kate Moss and Pete Doherty - the notoriously hard-partying front man of the Libertines and Babyshambles - were an item for a few years. Before that, she had an extremely volatile relationship with Johnny Depp, which nearly sent her over the edge. Despite all the excess, she's managed to get it together and her career is still going strong - with a bit of partying here and there for good measure.
She Earned The Nickname 'The Tank' For Her Ability To Guzzle Cocaine And Vodka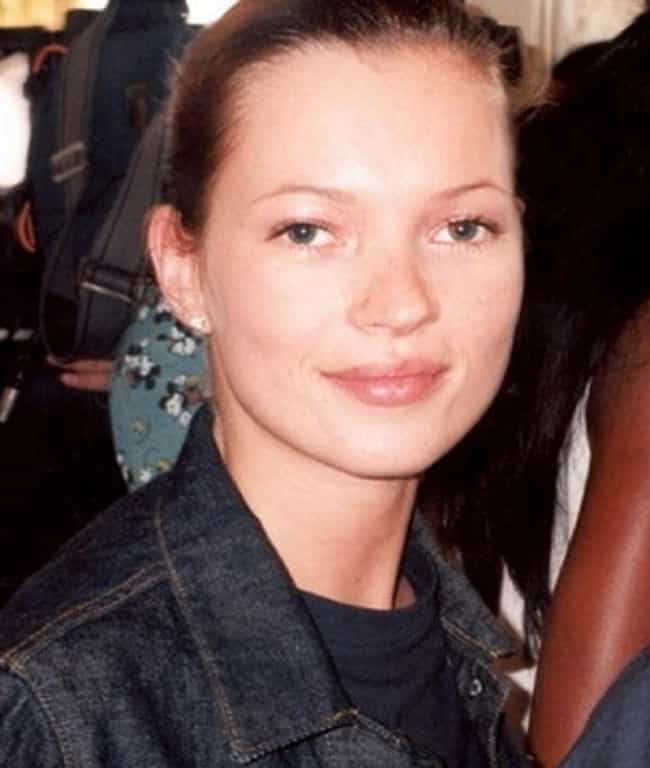 In 1996, as Kate Moss's relationship with actor Johnny Depp started to unravel, Moss's drug and alcohol use started spiraling out of control. Maureen Callahan's 2014 book, Champagne Supernova, explains how Depp was becoming tired of her crazy party-girl image, and that he had wanted to slow down.
Moss, on the other hand, was moving full-speed ahead. "In one sitting she could snort three grams of coke and drink a bottle of vodka, which doctors said was the best liquor for preserving her looks: she put the stuff away so hard and fast that her nickname was 'the Tank,'" wrote Callahan.
She Had a Toxic Relationship With Johnny Depp, And Was Extremely Dependant On Him
Moss's relationship with Johnny Depp was self-destructive on a level most people cannot even comprehend. There was excessive drug and alcohol use, destruction of uncountable hotel rooms (which led to Johnny's arrest), and very public brawls. They were known as the "chicest, druggiest couple in L.A."
But, Johnny seemed nonchalant towards the relationship, while Moss was obsessively invested, to her detriment: "She'd phone [Depp] all the time, on sets, in hotels," a friend said. "She never expressed concern about his drug use. She expressed concern about being separated from him on jobs." So, when the relationship finally ended in 1998, it set Moss on a downward spiral.
She Welcomed Her 30s With An Extravagant Party And A Major Orgy
Moss continued the crazy party life into her 30s, even though she had a young daughter by then. For her 30th, she hosted a Beautiful and the Damned-themed birthday party, based on F. Scott Fitzgerald's tale of opulence and destruction.
Apparently it was so scandalous, Gwyneth Paltrow fled the party. At the after party, a friend claimed there was an orgy going on in one of the main rooms, and Moss was going in and out of it. Whatever makes you happy, Miss Moss.
Her Calvin Klein Photo Shoot Caused Her To Have A Nervous Breakdown
Remember that famous photoshoot for Calvin Klein that launched Moss's career? You know, the one where she's topless and wrapped around then-aspiring-rapper, Mark Wahlberg? Well, apparently it was a traumatizing shoot for the very young model. She claimed she had a nervous breakdown.
"It didn't feel like me at all," Moss said. "I felt really bad about straddling this buff guy. I didn't like it. I couldn't get out of bed for two weeks."
Mark wasn't that nice about the shoot either; he said he wasn't attracted to Moss and that she looked like his nephew. Shortly after this shoot, Moss couldn't recall one catwalk she was sober for.