Musician Trivia
Proof That Kid Rock Is Even Wilder Than You Thought

Updated June 14, 2019
283.3k views
15 items
Love him or hate him, Kid Rock is a star. If you're in doubt, take a few minutes to peruse all the wild Kid Rock stories that circulate in the rock star's wake. If even half of them are true, this is one artist who has led an unusual and fascinating life.
A few choice Kid Rock facts: the musician — who was born in Michigan in 1971 — burst onto the Detroit hip-hop scene in 1990 and soon took the world by storm. Mr. Rock has gone on to experiment with several genres of music, including rap, rock, and country (sometimes all at once). However, his artistry is often overshadowed by his private life and publicity stunts, which are typically over-the-top in true Detroit cowboy style.
From the recording studio to the concert stage, Kid Rock has done some outrageous things in his life; the rest of us are all just along for the ride.
He Married Pamela Anderson Three Times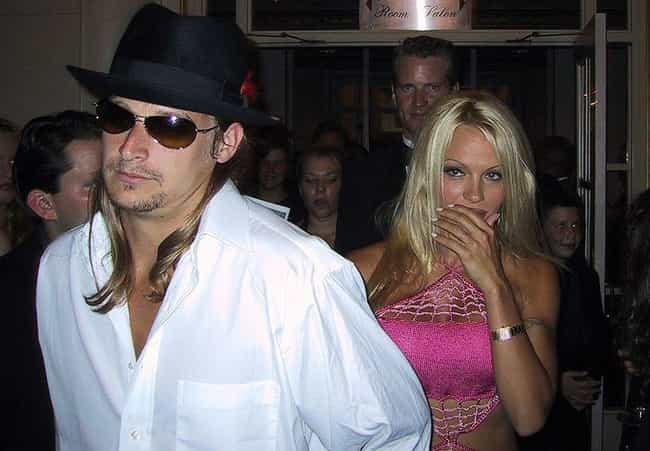 Well, not three separate marriages, technically speaking. The pair held three separate wedding ceremonies: The first wedding was held in Saint Tropez, the second in Beverly Hills, and the third in Nashville. Unfortunately, mere months later, the couple filed for divorce.
In a 2018 interview with Hollywood Reporter, Anderson had harsh words for her ex, saying the two cut off all contact after their split.
He Accidentally Made An Adult Film With The Frontman Of Creed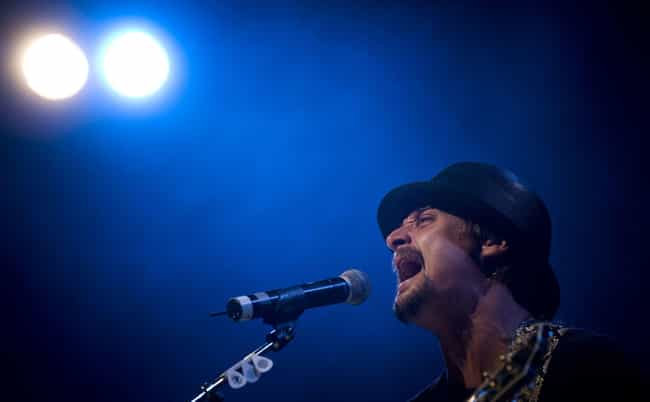 Kid Rock allegedly starred in an adult film by accident. The impromptu adult film also featured Creed frontman Scott Stapp. While the bands were touring with Metallica in 1999, sources state that Stapp showed up at the Rock's front door. At the time, Rock had lady friends visiting, and Stapp had a video camera. You can imagine the rest. The tape was never released, and few details are known except that, apparently, Scott Stapp utters the phrase, "It's good to be the king!" Charming.
He Planned To Run For Senate (Sort Of)
For several months in 2017, Kid Rock was dropping not-so-subtle hints that he was considering a run for US Senate. After the presidential election of 2016, his candidacy seemed viable to many.
Rock's enigmatic clues fueled months of speculation, which he happily fed upon, selling "campaign" merchandise and delivering fiery political speeches at his concerts. In the end, he revealed that it was all a publicity stunt for his new album. When Howard Stern asked him if he was running, he replied, "F*ck no, I'm not running for Senate. Are you kidding me?"
He Has His Own Private Airport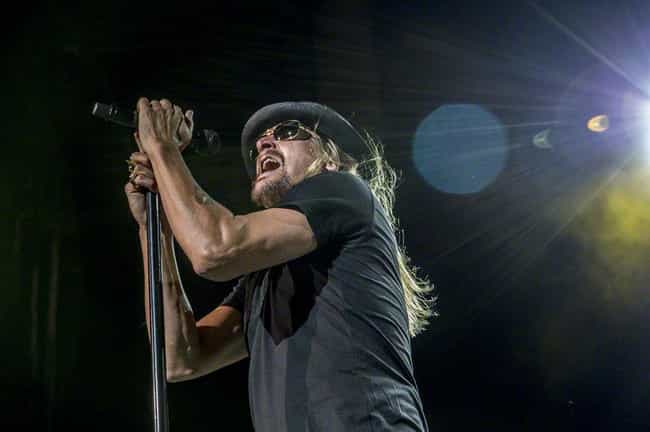 Like many successful rock stars, Kid Rock lives large. Not only does he have his own private jet, but he also has an airport near his Alabama property. Technically speaking, it's more of a landing strip, but it offers unparalleled accessibility for flying to his other homes in Michigan, California, Florida, and Tennessee.
"No security," he told Rolling Stone regarding the runway. "Just drive a pickup truck onto the tarmac, leave your keys in the car, get on the plane."