Music
Crazy Stories About Pete Townshend, One Of The Most Influential Figures In Rock

Updated August 10, 2018
25k views
17 items
The life of a musician often comprises tumult, insanity, substance abuse, and plenty of joy. Pete Townshend's story is no exception. In his autobiography Who I Am, The Who guitarist outlines - with candor, humor, and insight - his wild life in the studio, on the road, and at home.
He takes readers through his struggles with alcohol and anger, talks openly about his bisexuality, and shares his encounters with some of the biggest figures and events in rock history. Enjoy this collection of crazy Pete Townshend stories, pulled from the pages of Who I Am.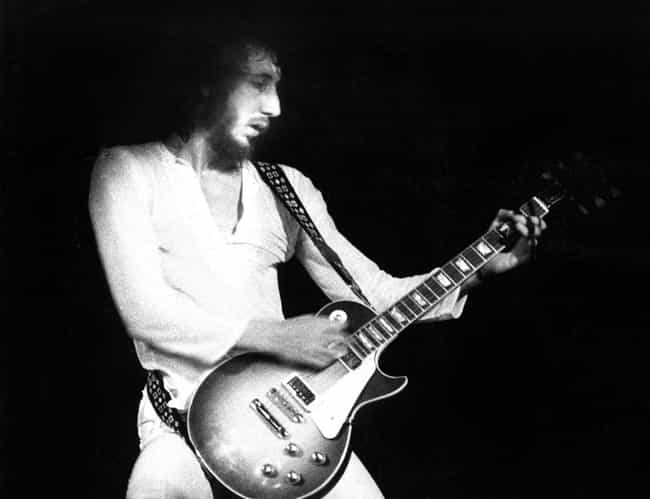 He Heard The Voice Of God In A Holiday Inn
During the late '60s, Townshend - the chief creative force behind The Who - lamented the band's previous trajectory and hoped to see them make more meaningful music. He also sought personal, artistic fulfillment.
"I felt like the messenger from Mars in Robert Heinlein's Stranger in a Strange Land," Townshend writes, "who promises that the secret of all existence is simply to learn to wait."
This wait came to an end "in a most unlikely place:" a Holiday Inn in Rolling Meadows, IL. Amid a "vibrating bed far too big, a TV with a fuzzy screen, sheets and towels that smelled slightly of something warm, but not quite alive... I heard the voice of God," he writes.
Townshend does not elaborate on what the voice said to him, but this "singular, momentous epiphany," this "call to the heart" led the artist to write the groundbreaking rock opera, Tommy.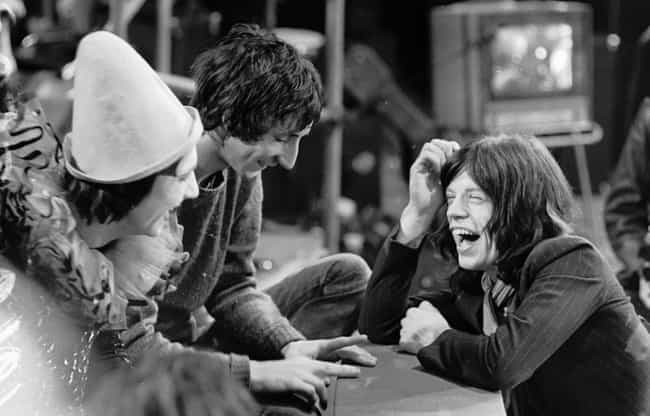 He Wanted To Copulate With Mick Jagger
Townshend writes openly about his bisexuality throughout Who I Am, detailing his attraction to numerous men and women, including Ray Davies of The Kinks. But Mick Jagger of the Rolling Stones seemed to have tickled Townshend's fancy the most.
"Mick was mysteriously attractive and sexually provocative," he writes, "possibly the first such talisman since Elvis."
His affinity for Jagger's swagger, however, exceeded physical appeal. Townshend describes a meeting with Jagger in the mid-'60s, when The Who's manager Kit Lambert brought the lead Rolling Stone around to listen to "Magic Bus," the newest Who hit in the making at the time:
Mick is the only man I've ever seriously wanted to f*ck. He was wearing loose pajama-style pants without underwear; as he leaned back, I couldn't help noticing the lines of his c*ck laying against the inside of his leg, long and plump. Mick was clearly very well-endowed. It reminded me of a photograph I'd seen of Rudy Valentino similarly displaying his equipment.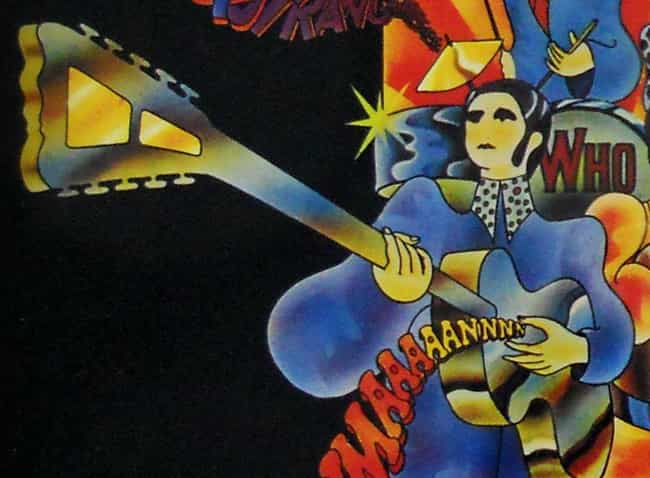 An Acid Trip On An Airplane Triggered An Out-Of-Body-Experience
Townsend's few dalliances with more illicit substances left a significant impression. Take, for instance, Townshend's four encounters with LSD. His first three trips were pleasant enough, though the third, in 1967, resulted in a missed Who gig. But his fourth dosage of acid became a horrifying existential crisis.
It began after The Who performed at the Monterey Pop Festival on June 18, 1967. After the band, with Townshend's wife Karen in tow, boarded their plane back to London, Keith Moon and John Entwistle - The Who's drummer and bassist, respectively - "produced large purple pills" given to the group by Owsley Stanley, "the first underground chemist to mass-produce LSD."
Moon immediately ingested a pill, though Entwistle and Roger Daltrey, The Who's singer, declined. Not wanting to let Moon trip alone, Townshend and Karen split half a pill between them. Despite this low dosage, the highly potent acid quickly altered Townshend's perceptions:
After 30 minutes, the air hostess, whose turned-up nose had made her look a little porcine, transmogrified into a real pig, scurrying up and down the aisle, snorting. The air was full of faint music... I finally traced the sound to the armrest of my seat.

After putting on a headset, I felt I could hear every outlet on the plane at the same time: rock, jazz, classical, comedy, Broadway tunes, and [Country & Western] competed for dominance over my brain.
Following these hallucinations, Townshend felt as if he were floating to the ceiling. He watched Karen slapping his face below, while Moon picked his teeth and John read a magazine, unfazed by their bandmate's sudden lack of consciousness. Everything became peaceful and relaxed, and he no longer felt the terror induced by the drug. Here, things took another serious turn:
I heard a female voice gently saying, "You have to go back. You cannot stay here."

"But I'm terrified. If I go back, I feel as if I'll die."

"You won't die. You cannot stay here." [said the voice.]

As I drifted back down toward my body, I began to feel the effects of the LSD kicking back in. The worst seemed to be over; as I settled [into] the experience, though extreme, [it] felt more like my few trips of old: everything saturated by wonderful color and sound. Karen looked like an angel.
Despite this return to normalcy, Townshend never dropped acid again - at least not intentionally.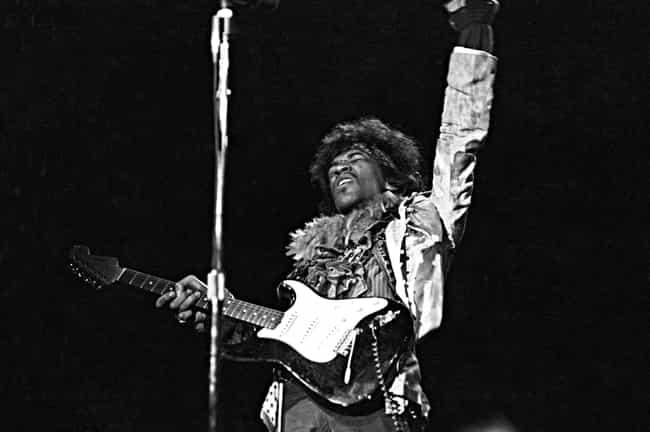 He Let Jimi Hendrix Steal His Act
Townshend first met Jimi Hendrix in 1966, while recording The Who album A Quick One. Hendrix's manager Chad Chandler rang him up to see if Townshend could help "the shy young man find suitable amplifiers." He obliged, recommending Marshalls and Hiwatts. Hendrix purchased both. Townshend writes:
I later chided myself for having recommended such powerful weapons. I had no idea when I first met him what talent he had, nor any notion of his charisma on stage. Now, of course, I'm proud to have played a small part in Jimi's story.
His involvement with Hendrix doesn't end there. Townshend writes that "Jimi's performances did borrow from mine - the feedback, the distortion, the guitar theatrics," but acknowledges overall, Hendrix had his own act.
Still, Hendrix also incorporated smashing his guitar at the end of his shows - an antic The Who first employed several years prior. At the Monterey Pop Festival in 1967, the issue came to a head when a debate arose about who would perform first: The Who or Hendrix.
A coin toss determined Hendrix would follow The Who. They "blasted through a clumsy set," and ended by demolishing their gear. Refusing to be outdone, Hendrix destroyed his guitar in a different way, by setting it ablaze. But as Townshend notes, he didn't mind the upstaging:
When Jimi set his guitar on fire, Mama Cass, who was sitting next to me, turned and said, "Hey, destroying guitars is your thing!"

I shouted back over the cheering, "It used to be. It belongs to Jimi now." And I meant every word.