Music
Wild Stories About The Shangri-Las, The High School Girls Who Inspired Punk

Updated June 14, 2019
19.4k views
14 items
For a few years in the 1960s, four girls from Queens, NY, were one of the most successful pop groups in the world. They were the Shangri-Las, and their darkly dramatic music – like the ubiquitous weepie "Leader of the Pack" – and undeniably hip presence blazed the trail for the awesome girl groups who came after. And it wasn't just pop stars who took a page from their cooler-than-cool book. Even the punk scene took inspiration from these teens.
Wild Shangri-Las stories trace how Mary and Betty Weiss and Marge And Mary Ann Ganser became radio darlings. The band started out playing high school talent shows and sock-hops, but their unique sound and rough-around-the-edges charm quickly gained them notice. Music executive Artie Ripp signed them to their first record deal, and soon this all-girl group was recording chart-topping albums, embarking on sold-out tours, and basking in the glow of international stardom.
Stories about the Shangri-Las and their outsized adventures have been around since the group's early days, but they're not always given their due for their contributions to American music. Follow the path of the Shangri-Las in the '60s and beyond, and you'll see how pop and punk are more closely intertwined than you might think.
Their Tough-Girl Image Was Genuine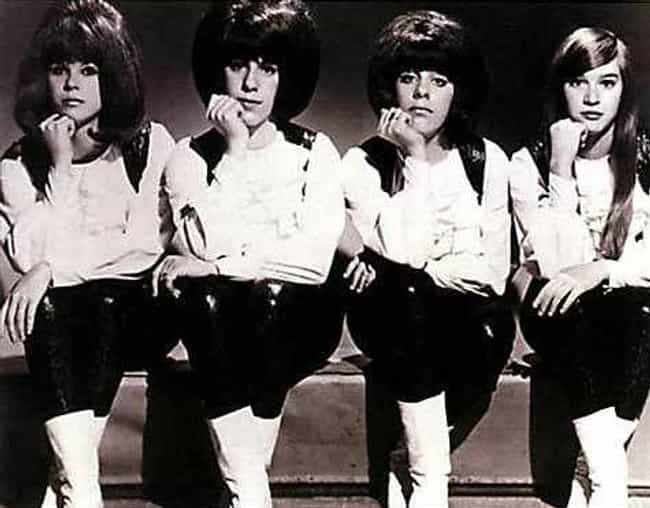 The Shangri-Las was made up of two sets of sisters: Mary and Betty Weiss and identical twins Marge and Mary Ann Ganser. They all hailed from the Cambria Heights neighborhood of Queens, NY. The teens formed their girl-group in 1963, originally performing without a name. Over the years, the lineup changed a bit; only Mary Weiss remained in the group.
As Weiss recalled, "We rehearsed constantly, until the harmonies were perfected. I think our voices blended so well because we were two sets of sisters. In a brief period of time, we had a manager, and we started doing small gigs."
The Cambria Heights of that era was a hardscrabble, blue-collar neighborhood that was anything but posh. But it was precisely the toughness of Cambria Heights that gave the girls their unique edge. The Weisses and Gansers were true bad girls from Queens, and they were not to be messed with – an image that was a far cry from the prim and proper all-girl musical acts of the time. Even the name the group eventually chose nodded to Queens: the Shangri-La was a neighborhood restaurant.
They Signed Their First Record Contract While They Were Minors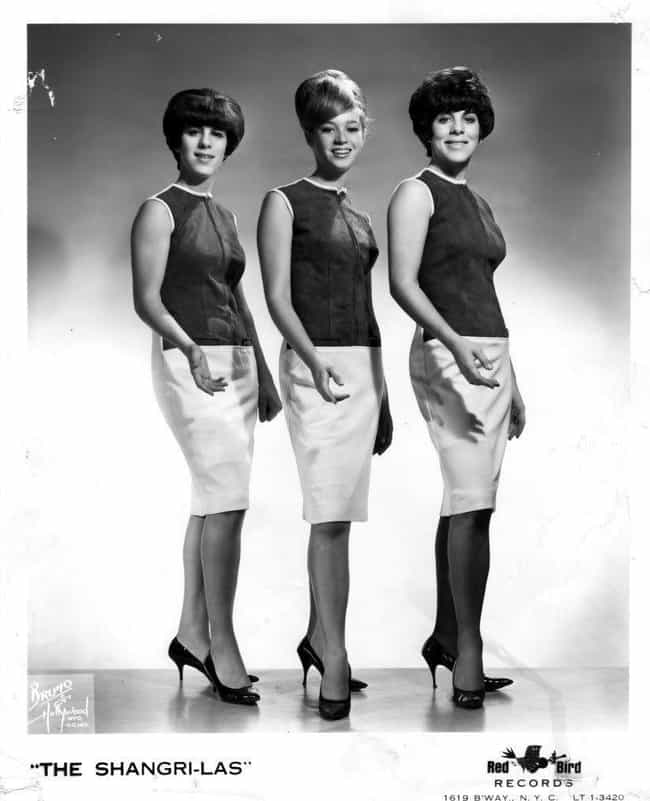 The industry came knocking early for the young Shangri-Las. Betty Weiss was 17, Mary Weiss was 15, and Marge and Mary Ann Ganser were 16 when their parents signed them with Red Bird Records in 1964.
The meeting came about thanks to a producer named George "Shadow" Morton. He had been looking for a new group, and when he heard about the girls singing in Queens, he went to check them out. Morton was so impressed that he convinced them to come and record a new song of his, "Remember (Walkin' In The Sand)." Red Bird executives liked the girls' sound enough to bring them on board.
They Recorded With Billy Joel And A Future Producer For The New York Dolls
A few months after they signed with Red Bird in 1964, the Shangri-Las had their first hit single: "Remember (Walking in the Sand)."
George Morton produced the record, which he claimed to have written on the fly on the way to the studio. An unknown 15-year-old named Billy Joel reportedly played piano on the demo.
On some level, Morton must have been inspired by the girls' hard-edged personas and intense songs. He went on to be a producer for the punk rock band New York Dolls.
They Performed With James Brown And The Rolling Stones When They Were Still In High School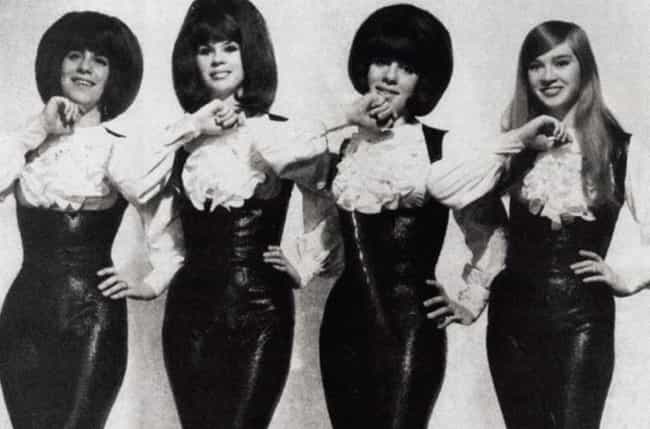 Imagine being a teenager, dealing with the frustrations of school and parents and social life. Now imagine, in the throes of all of this, you open for acts like James Brown and the Rolling Stones.
That's just what the Shangri-Las did in the mid '60s. But they seemed to take it all in stride – even when they had an awkward first meeting with Brown. When he saw them, the famed R&B singer burst out laughing. He had assumed from their music that they were black, and had in fact hired them for an intended all-black revue.