Music History
Weird As Hell Steven Tyler Stories You Probably Don't Even Want To Know

12.2k votes
3.6k voters
357.3k views
17 items
List Rules Vote up the buckwildest exploits from Aerosmith frontman and all-around degenerate Steven Tyler's career.
Steven Tyler seems to live his life by one motto: "Anything worth doing was worth overdoing." There are few lead singers who took the adage sex, drugs, and rock 'n' roll more literally than the Aerosmith frontman. From all the Steven Tyler groupies to the millions of dollars spent on cocaine and endless tours filled with hedonistic insanity, here's a compendium of crazy stories about Steven Tyler.
Just how nasty and weird is the man who sang that song from Armageddon that made you want to drink bleach? In 1975, Tyler, who was 27, convinced a 16-year-old girl's parents to sign over guardianship of their daughter to him. So began the relationship of Steven Tyler and Julia Holcomb. If a 27-year-old dating a 16-year-old doesn't seem that bad to you, there are several more gross Steven Tyler stories on this list that may shock you.
Aerosmith has been around longer than 40 years, and is one of the best-selling American rock bands of all time, having shifted more than 150 million albums worldwide. Like any band that lasts that long, Aerosmith has had peaks and valleys, and sordid tales to tell. Read on for weird as hell Steven Tyler stories you probably don't even want to know.
He Said He And Joe Perry Got Crabs Together During A 4-Way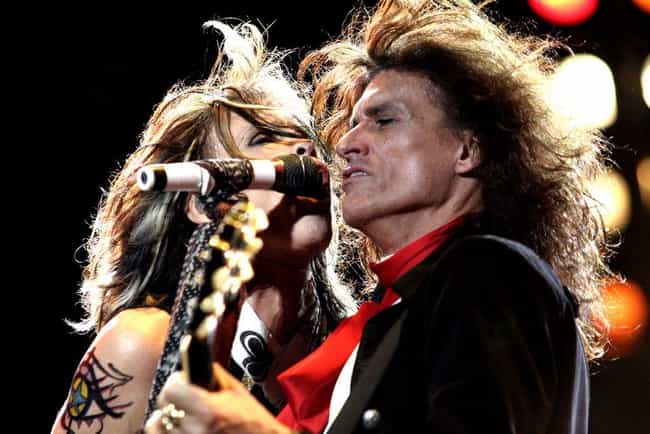 Tyler and Aerosmith lead guitarist Joe Perry have toured the world together since 1970. According to Tyler's 2012 memoir, they've had the opportunity to share many intimate moments, such as when they got an STI together in a foursome.
"I remember one night on the road when Joe and I were sharing a bed with two girls and woke up in the morning with a seafood blue plate special... Crabs for everybody!"
Is this more than you wanted to know?
He Said The Band Avoided Sexual Activity For The Last 10 Days Of Every Tour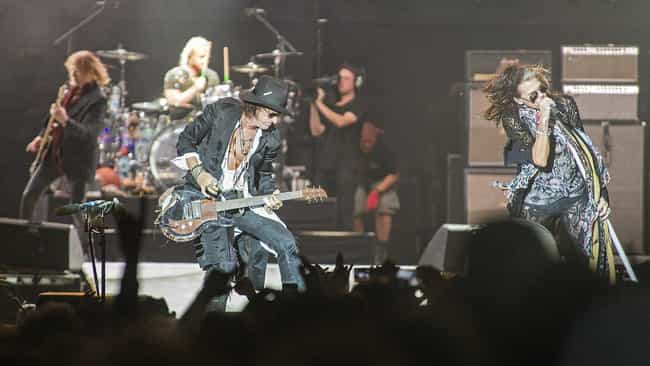 In Aerosmith's 2012 autobiography Walk This Way: The Autobiography of Aerosmith, the band's engineer Rabbit Henson asserted band members were forbidden from receiving oral servicing during the last 10 days of a tour. This was a precaution, to help avoid spreading venereal diseases to their girlfriends at home.
In a 2009 interview, Tyler contradicted Henson's assertion, stating: "You didn't have sex for 10 days at the end of tour, but that was so you'd be sure to go home with a full cup of chowder. If you didn't, you were definitely suspect."

Is this more than you wanted to know?
He Allegedly Swiped $2,000 And Was Rescued By A Sword-Wielding Friend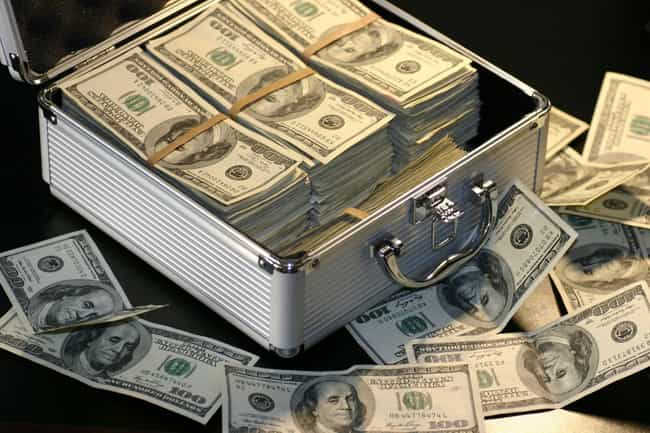 Joe Perry got into the tell-all game with his 2014 memoir, Rocks: My Life in and out of Aerosmith. According to Perry, Tyler had a penchant for kleptomania in the old days, and the band once lost a gig because Tyler lifted a slide projector.
Another time, armed individuals accused Tyler of swiping $2,000 from a suitcase. Perry wrote that they threatened Tyler before the band's friend Gary Cabozzi stormed in with a sword and threatened them right back:
Cabozzi won the day. He said that twenty years later he learned that it was Steven who took the money.

Is this more than you wanted to know?
Jerry Garcia Was Worried About All The Drugs He Was Doing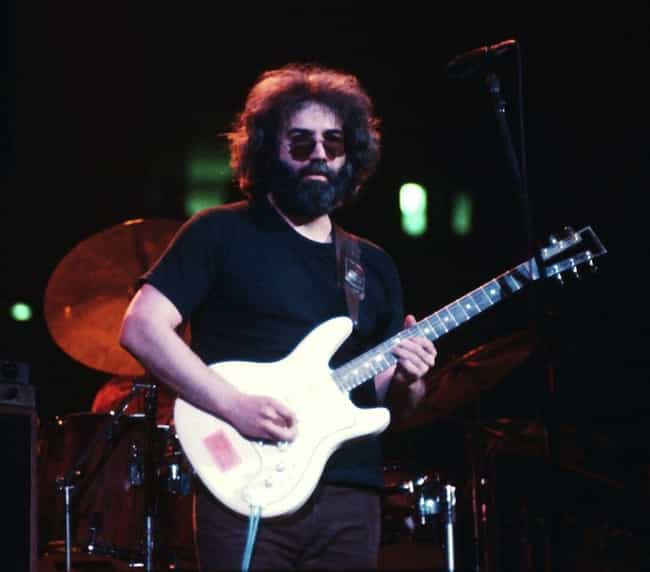 In a piece on Aerosmith's fall from grace and triumphant comeback published in Rolling Stone in 1990, Tyler spoke of worrying noted drug aficionado Jerry Garcia with the amount of illicit materials he and his bandmates consumed.
"Jerry Garcia says that we were the druggiest bunch of guys the Grateful Dead ever saw," Tyler said. "They were worried about us, so that gives you some idea of how f*cked up and crazy we were."

Is this more than you wanted to know?