Music
Wild Stories About The Insane Life Of Music Pioneer Lou Reed
On October 27, 2013, Lou Reed passed away. Reed had an accomplished career, which makes it difficult to sum up his life - a challenge relevant to other late musicians, such as David Bowie and Prince. Reed was a groundbreaking musician - after all, he was a founding member of the iconic Velvet Underground, as well as a legendary solo artist. But more than that, he was a walking art project; a confounding and confusing celebrity presence; a social gadfly; and a living, breathing embodiment of a Brooklyn-born New Yorker.
Remembered as the man for whom the term "legend" barely scratches the surface, Reed had some of the craziest life stories.
He Endured Electroshock Therapy To Allegedly 'Cure' His Bisexuality
Reed's sexuality remained fluid and ill-defined throughout his life. According to VICE, Reed reportedly had at least one long-term relationship with a transgender individual. Reed sung openly about New York's LGBTQ+ community in songs like "Halloween Parade." He also had several long-term relationships with women and got married three times.
Throughout Reed's career, rumors about his proclivities had circulated. His parents purportedly reacted to the gossip with confusion, allegedly attempting to "cure" Reed by sending him to undergo shock therapy treatments. In 2015, before the Rock and Roll Hall Of Fame inducted Reed, the musician's sister addressed the therapy rumors in a public essay. She writes:
Panic attacks and social phobias beset him. He possessed a fragile temperament. His hyper-focus on the things he liked led him to music, and it was there that he found himself.
She alleged that her brother suffered a nervous breakdown during his freshman year of college, after which doctors recommended shock therapy. Reed's sister maintains that the treatment was not a result of his sexuality: "My parents were many things, but homophobic they were not."
Some say the experience haunted Reed and inspired some of his darkest work.
He Tried To Invent A Novelty Dance
As an in-house musician for Pickwick Records, Reed started his musical career in the early '60s, churning out cheap records for supermarkets and drug stores. During this time, he wrote a joke song called "The Ostrich" to spoof a pop track, "The Twist." It is unknown if anyone ever performed "The Ostrich" on any dance floors.
Recording under a band named The Primitives, Reed would meet fellow musician, John Cale, and sow the seeds of the Velvet Underground.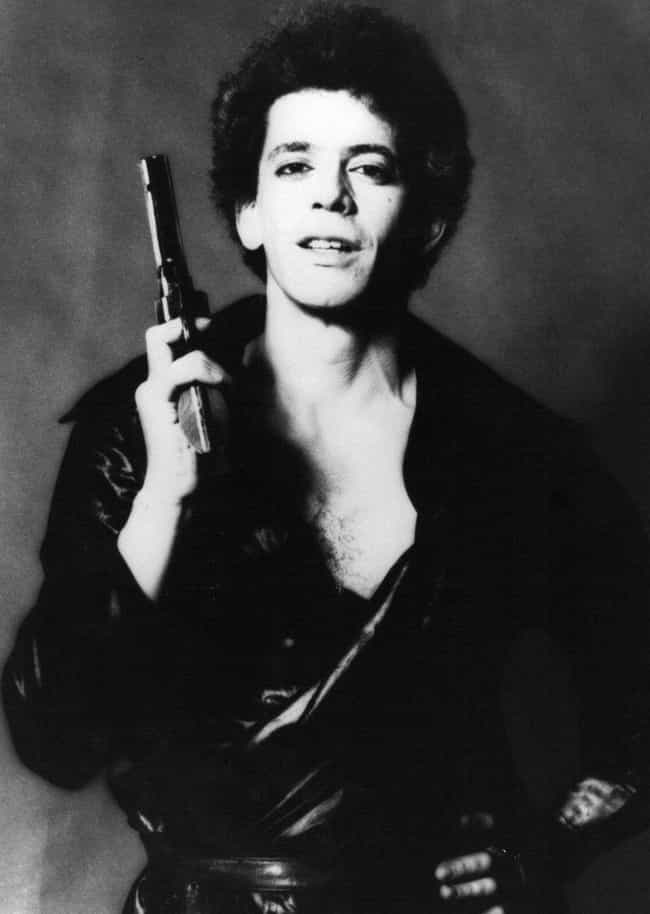 His College Radio Station Supposedly Fired Him For His Belching
Born in Brooklyn and raised in Freeport, Long Island, Reed graduated high school and later attended Syracuse University where he studied journalism, film, and creative writing. While at Syracuse, Reed hosted a jazz radio program called Excursions on a Wobbly Rail, a name derived from a Cecil Taylor song.
The station allegedly fired Reed after he was belching on air during a public service announcement about muscular dystrophy.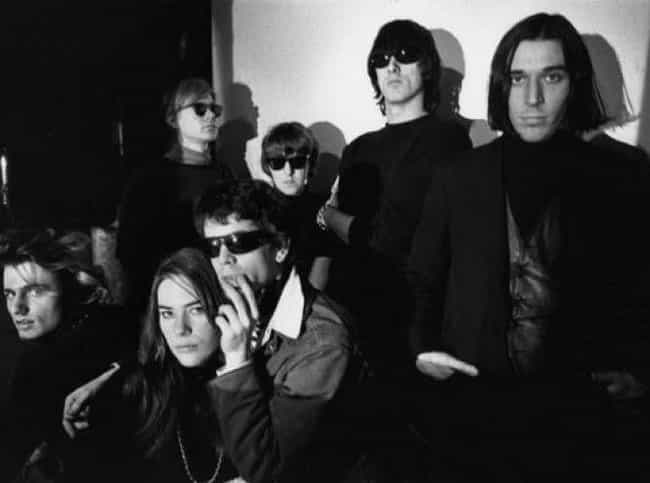 He Embodied New York Cool - And Lived With His Parents
Reed formed the Velvet Underground in 1964 with John Cale, guitarist Sterling Morrison, and drummer Angus MacLise, whom Moe Tucker later replaced. Andy Warhol managed the band, which became the "house band" at the Factory, Warhol's famed studio in New York City. After adding singer Nico, the group released a series of critically acclaimed - though commercially disappointing - albums which redefined the boundaries of rock 'n' roll.
With their black clothing, gritty songs, and connection to the downtown New York art world, the Velvet Underground was arguably one of the coolest and most influential bands of their time. This coolness didn't last, however. When the Velvet Underground broke up in the early '70s, Reed - the iconic frontman and toast of the New York art scene - moved back in with his folks in Freeport, Long Island.