Food
The Story Of Pranna Proves That Brunch Has Gotten Out Of Control

Updated December 29, 2017
5.8k views
11 items
Once upon a time, brunch was considered a tasteful affair: civilized diners indulging in a meal perfectly described by The Simpsons as, "not quite breakfast, it's not quite lunch, but it comes with a slice of cantaloupe at the end." But brunch in NYC was taken to a whole different level when the restaurant Pranna opened its doors with the offer of a "bottomless brunch" with a seemingly bottomless drink menu. Getting too drunk on mimosas was the norm at Pranna, and the eatery soon gained a reputation as a hotbed of brunch-time depravity. Videos emerged of people who got too turnt at Pranna, engaging in strange, drunken tirades and letting loose their bodily functions all over the street. The partying was so out of control that the restaurant eventually had to close its doors, but before it did, it left us with a trove of crazy stories from Pranna brunch that will never be forgotten.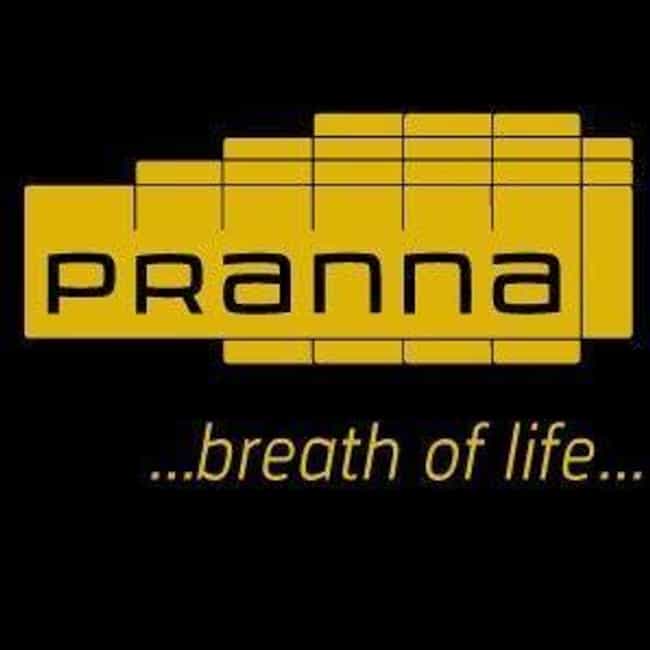 Pranna Aimed To Be A Classy Restaurant And Lounge. It Became A Vomitorium.
Pranna never set out to be Caligula's Rome. Owners Rajiv and Payal Sharma intended it to be a classy restaurant in New York City's Flatiron District. It was stylishly decorated, and there was even a dress code; their website still reads, "NOT ALLOWED: Sneakers, Boots (Timberland's, etc), Torn or Baggy Jeans, Sweat Pants or Sweat Shirts, UGGs, Hats or Caps, Hoodies, Baggy T-Shirts, Men's Tank Tops, Flip Flops, Sports/Gym Shorts." So, clearly, at one point, Pranna wanted to have some sophistication. Those bottomless brunches put an end to that.
Pranna Had A Surprisingly Diverse And Tasty Menu
Obviously, the liquor became Pranna's main draw, and, likely, the nail in its coffin. But their brunch menu was not insubstantial and featured typical brunch fare with a Southeast Asian edge. Eggs, Nutella French toast, pancakes, and macaroni & cheese shared the menu with paneer wraps, Thai drunken noodles, and chicken tikka kati rolls. If it was your birthday, you could even get a "birthday dessert with a sparkler," which must have been super fun after your 30th mimosa.
Their "Bottomless Brunches" Were Thinly-Veiled Debauchery
Just like cookies and milk and coffee and cigarettes, it's hard to imagine brunch without mimosas. Recognizing this, Pranna offered bottomless brunches which were really just a code for bottomless mimosas. It appears as if they never turned anyone away nor refused any request for a mimosa refill. The champagne and OJ flowed freely at Pranna, and while this combo has long been a brunch staple, the unchecked current of booze turned the restaurant into a hedonistic free-for-all. What started out as a brunch spot became nothing short of a daytime nightclub.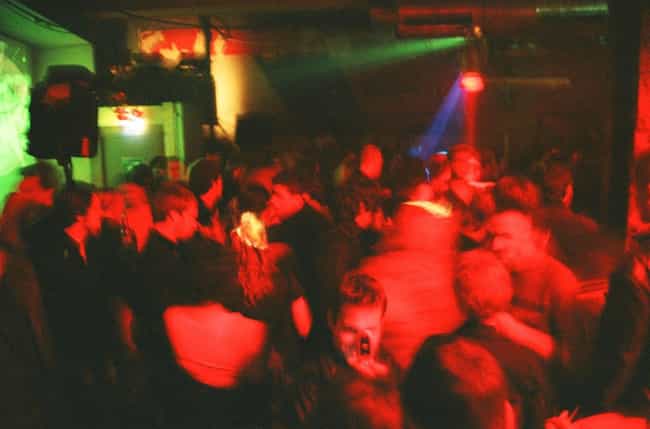 The Brunch Spot Turned Into A Discotheque
Pranna may have wanted to be a restaurant, but they were certainly appealing to a specific crowd when they instituted all manner of nightclub-like features. DJs and club promoters started working for the establishment, and drink specials were the highlight of any trip to Pranna. Also, inebriated diners would often pick up and move the tables out of the way, creating a dance floor upon which they could get down to the music pulsating throughout the place. Years later, when the owners tried to rebrand Pranna into two separate establishments, both of which had new names, the reported nightclub-like atmosphere of Pranna prevented the new business from moving forward. Pranna has denied ever being a nightclub.