Celebrity Trivia
Wesley Snipes Has Proven To Be One Of Hollywood's Most Eccentric Stars

Updated June 16, 2020
399.6k views
13 items
Wesley Snipes movies were a big deal at the box office in the '90s and early 2000s. He was one of the few African-American leading men to push his way into the rarified air of being an action star, and he played the first Marvel character to actually have good movies. But then he seemingly dropped off the face of the planet.
If you're wondering what happened, these crazy facts about Wesley Snipes will definitely give you some clues. But weird stories from Wesley Snipes's life don't just illustrate how cuckoo bananas he can be - they also illustrate why Wesley Snipes is cool. As you'll soon find out, he's the kind of guy who can lead police on a high-speed chase and save Michael Jackson from crazy fans in Harlem.
He Didn't Pay His Taxes For Three Years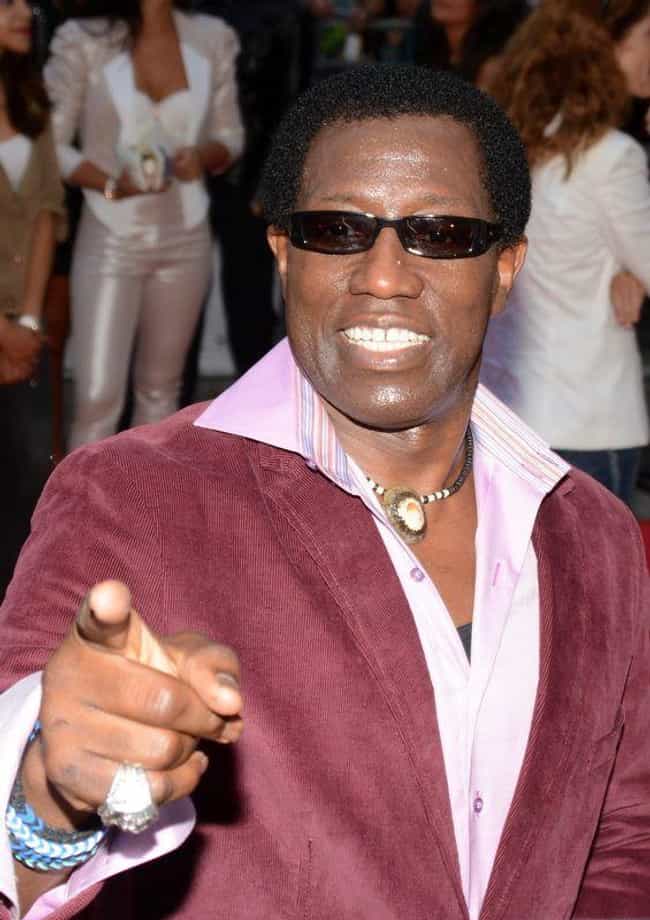 Snipes refused to pay his taxes between 1999 and 2001, and in 2008 he was convicted of three misdemeanor counts of tax fraud and sentenced to spend three years at a McKean Federal Correctional Institution.
But that's not all. He didn't just refuse to pay his taxes; he also filed fraudulent tax forms with the IRS to recover some $11.3 million that he paid the government between 1996 and 1997.
He Might Have Choked A Director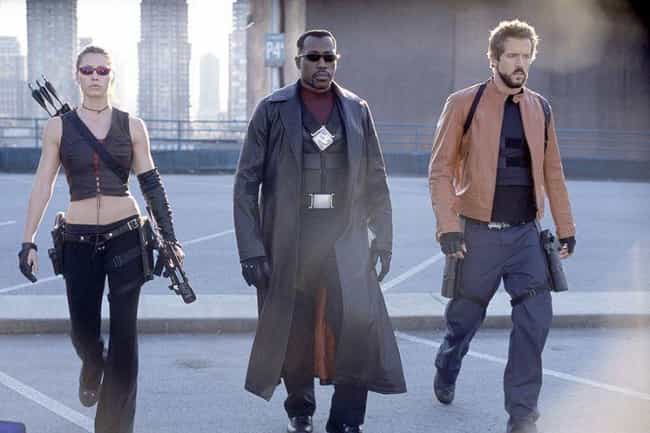 Everything was crazy on the set of Blade: Trinity, and things apparently got so bananas that Snipes once tried to choke out the film's director, David S. Goyer.
Goyer told Uproxx, "That was the most personally and professionally difficult and painful thing I've ever been through," and said he's never spoken to Snipes again.
He Led Police On A High-Speed Chase
In 1994, Snipes was in Florida visiting his family on a break from filming Drop Zone. He decided to take his motorcycle down the highway at a cool 120 mph, and ended up leading police on a 30 mile, three-county chase. During the incident, he allegedly tossed a bag from his jacket that may or may not have contained marijuana.
After police caught up to him, Snipes asked, "Don't you want to know who I am?" He was arrested, charged with reckless driving, and sentenced to 80 hours of community service.
He Acted As Michael Jackson's Bodyguard
Snipes wasn't professional muscle, but he served as M.J.'s bodyguard on the set of the video for "Bad." According to Snipes, Jackson was nervous while filming in Harlem because people wouldn't stop screaming at him:
Some of them loved him. Some of them hated him. So you hear them literally yelling out, "Michael Jackson! We love you! Oh my God - I want to have your baby." And you have other people going, "You ain't bleep! Michael Jackson, you ain't never coming back to the 'hood!"... So Michael turned to me and was like, "Are you scared?" I was like, "Yo, Mike, what are you talking about?" "Are you scared? Really, are you scared?" I was like, "No, Mike, this is Harlem, baby! This is where we grew up. They love you. Really, you're scared?" He was like, "A little."
Snipes said he loved the experience, and called Jackson "a wonderful talent."