Money
Here Are The Most Outrageously Expensive Things 2 Chainz Experiences On His Wild Viceland Show

901 votes
186 voters
12.3k views
16 items
List Rules Vote up the most insanely overpriced items.
On Viceland's Most Expensivest, rapper 2 Chainz samples hilarious and outrageously expensive stuff, and if you haven't been watching the show, you're missing one of the most underrated docuseries on TV. The show takes 2 Chainz, his famous friends, and his adorable French bulldog, Trappy, to some of the most exclusive shops, restaurants, and retailers in the world. These are places that peddle everyday items at ludicrous prices.
Most Expensivest, which started out as a web series on GQ.com (originally titled Most Expensivest Sh*t), then moved to Viceland, is an illuminating yet sort of horrifying insight into how the 1% live and shop. It features Viceland's brand of satirical editing boosted by 2 Chainz's discerning eye for the luxurious as well as the absurd.
Does a gold-dusted burger actually taste good? Do Total Dissolved Solids turn water into liquid gold? And how much is too much to spend on your dog's birthday cake? These are some of the wildest items on 2 Chainz's Most Expensivest.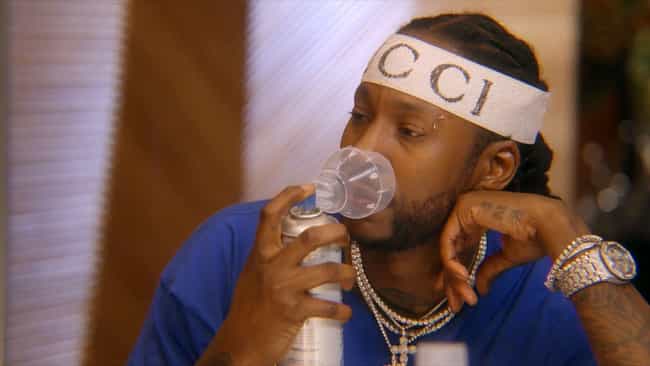 Air is the most ubiquitous thing in the world, and it's free. However, even oxygen can be a valuable commodity. Moses Lam, a co-founder of Vitality Air, sells a range of oxygen cans with air imported from Canadian national parks. Each bottle is good for 160 one-second inhales. These products are apparently popular with people living in polluted cities.
Prices start at $32 a bottle, with top-of-the-range, diamond-studded bottles going for $10,000 a pop.
A limited-edition version - only 10 made - signed by 2 Chainz and studded with three diamonds costs $20,000 and comes in a custom wood box engraved with your name.
2 Chainz has two probing questions for Lam as he picks up one of the cans and shakes it:
1. How do you know when you are out of air? It feels the same.

2. Can you OD on fresh air?

Is this outrageous?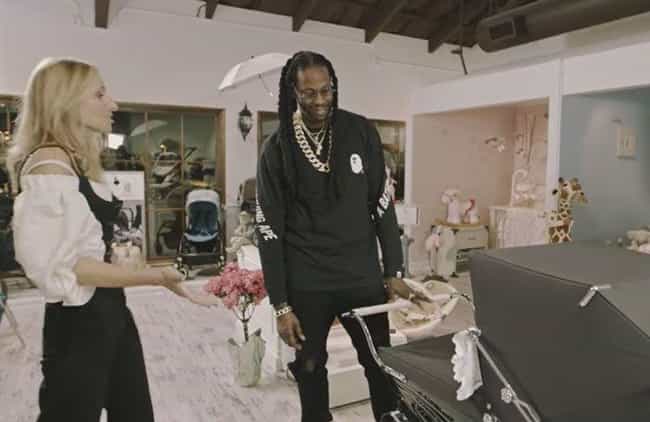 The rich and famous don't hold back on gear and garb for their kids. Father of three 2 Chainz visits Happy Mothers Boutique, a high-end baby clothes and accessories retailer that sells $600 designer baby dresses and bibs embroidered with gold. The clothing inspires him: "Hell, I'm gonna start selling baby rap clothes, man."
The store also offers a classic English pram worth $5,000. According to the seller, Prince Charles was ensconced in one similar when he was an infant. It comes with a matching toy version for a child to push, but the price doesn't include a toy bear to ride inside, which costs an additional $200.

Is this outrageous?
Diamond-Infused Martini - $10,000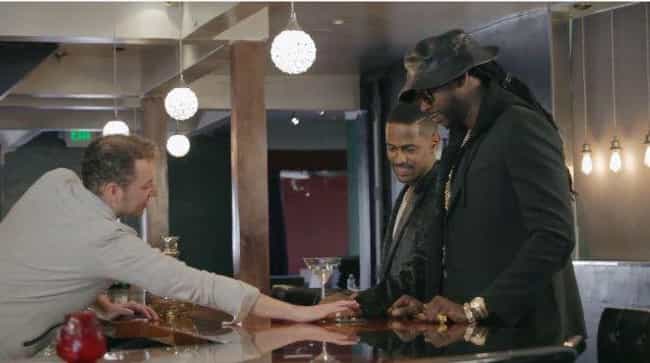 Diamond-laced vodka is the main ingredient in the world's most over-the-top cocktail: a "diamond-infused martini," a drink that costs a cool $10,000. Rapper Big Sean accompanies 2 Chainz on his sparkling martini tasting adventure on the show.
"I never smelled diamonds before, and I got some," 2 Chainz says when the bartender offers him a whiff.
The vodka is imported from France to the Vaucluse Lounge in West Hollywood, and once the diamonds are added, it's left to sit for a week to absorb the "essence" of the premium gems. Just make sure you don't swallow them.

Is this outrageous?
 Canine Birthday Cake - $15,000
Although $15,000 might sound like an outrageous amount of money to spend on a birthday cake for a human being, let alone your pet pooch, 2 Chainz's beloved French bulldog, Trappy (celebrating his third birthday), deserves the finer things in life. "Trappy got to have the bling," 2 Chainz says.
Buddy Valastro, aka "The Cake Boss," makes the celebratory dessert, with all the usual ingredients you would find in a vanilla cake, plus bone-in rib eye steak, peanut butter, and bacon.
The video doesn't show Trappy's reaction to the cake, however, perhaps because 2 Chainz says on the show he's worried the dessert might not sit well in the dog's stomach.
Is this outrageous?