Entertainment
26 Fun Facts to Know About Will Arnett

Updated November 6, 2017
25k views
26 items
Will Arnett… tall, tan, foreign, and mysterious. He played everyone's favorite failed magician as G.O.B. Bluth on Arrested Development. He has danced, sang, rapped, and cried on national television. His signature deep voice thrills and creeps fans out, depending on what he's saying. But who IS Will Arnett? Is he a genius, a madman, or just a lost alien poet waiting to be rescued and taken back to his home planet... or Canada?
Whether he's BoJack Horseman or another animated animal, Will Arnett is pretty much always Will Arnett, but with a kind of surrealism only he can conjure. His persona is so big that his hair can barely contain his big thinking brain of comedy. Is it true that he fell into a vat of nuclear waste when he was 16 and came out with that voice? Probably not, but it's a good story anyway.
Arnett is aware of his many talents and heavy is the head that wears the freakishly heavy comedy crown. "People say I move like a dancer. I get that all the time. There comes a point in your career where you have to give in to the chorus of fans saying, 'We see the way you move. You're like a cat. Please, share your gifts with the world.' Eventually, you just give the people what they want." *Slow clap.*
He's calm and friendly when asked to perform the Chicken Dance, is upset that he can't have a Segway, and can't keep a straight face when an interviewer wears a CGI suit during an interview. Will Arnett is not made of steel but he is made of the best comic instincts. He's also full of poutine. Probably.
Will Arnett's career is white hot, for now, and although he hasn't eclipsed Will Ferrell yet, he says that he will not hesitate to step over Ferrell's limp body when his time comes. Sure, the world shattered when he and Amy Poehler divorced, but maybe in becoming a huge, Ferrell-burying, stratosphere-gobbling movie star, he'll find what life is all about. And hopefully his redemption will come in the form of a spoken word double album.
If you're curious about the man, the myth, and the forehead of Will Arnett, this list is as valuable as the money in the banana stand.
1
He Always Wanted a Segway, but Now He Can't Have One
Arnett says that he never really took on Gobisms as a real life thing, although he was asked to do the Chicken Dance on a regular basis. But he did have a hankering for the Segway. "I've never been tempted by the Gob-isms in my personal life. Except for the Segway. Remember that electric scooter that Gob used to ride everywhere? I'd love to have one of those. Even before I got on the show, I wanted one. But I can't get a Segway anymore because Arrested Development ruined it for me. If I had a Segway, people would say, 'Hey, there's that fucking loser from that TV show.' It would look so dumb. I'd have to go to Europe to ride it. A Segway is a great way to see the sights. It really is."
Source:
Eric Spitznagel
2
He Was in a Manwich Commercial When He Was a Teenager
In 1987, a teenaged Arnett appeared in a Manwich commercial and Jimmy Fallon dug it up. Arnett did three months work of method acting working with Sloppy Joes, he joked.
Source:
@FallonTonight
3
He Got Caught Smoking a Lot When He Was at an All-Boys School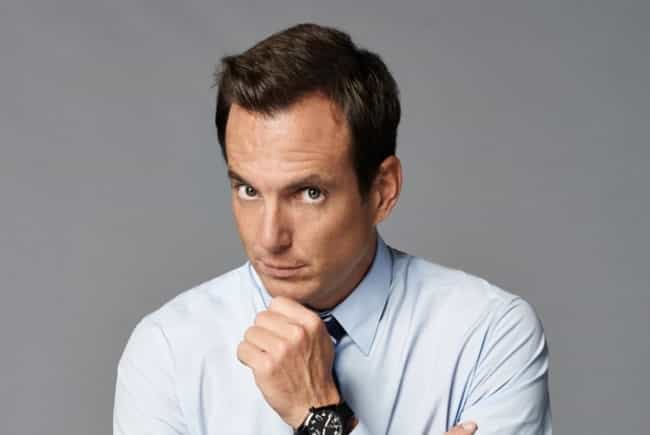 "I was constantly caught smoking. You had to chop wood if you got caught smoking, so I was always chopping wood. It was a very outdoorsy school." He was asked to leave the school when he was 16. His mother suggested that he channel his smoky energy into acting. Thanks, Mrs. Arnett!
Source:
Biography
Since he had a voiceover in Call of Duty: Modern Warfare 2, it's no surprise that he's totally into playing. He plays online against Rainn Wilson, Justin Theroux, Jerry O'Connell, and Peter Serafinowicz. "And I get aggressive. I get f*cking into it, man. When I say I play, I don't just mean I play – it's my social life. I play all the time."
(His narration starts around 2:27.)
Source:
ShortList