Entertainment
A Complete Timeline Of Will Smith And Jada Pinkett Smith's Relationship

Any mention of the names "Will and Jada" will immediately conjure images of Will Smith and Jada Pinkett Smith. Between Smith's blockbuster TV and movie career and Pinkett Smith's solid movie and television resume, the couple's star power is astonishing. Even when they first met in the 1990s, they immediately felt a spark between them. After several near-misses at getting together, they finally managed to start dating in 1995. In 1997, the couple wed, surrounded by friends and family.
The couple has frequently been targeted by rumors of infidelity and divorce, all of which they have denied. The couple also frequently appears on the front pages of countless gossip sites which speculate upon their unique and allegedly "open" marriage. Despite significant adversity, Smith and Pinkett Smith - along with their children, Jaden, Willow, and Smith's son, Trey - have managed to remain a strong, united family.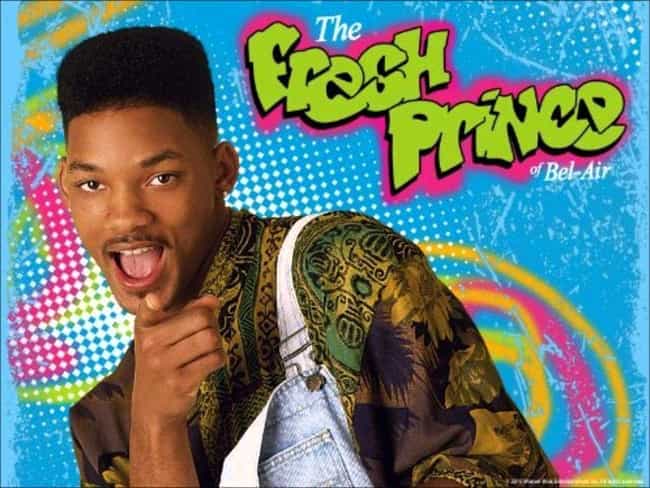 1994: The Two Meet When Pinkett Smith Auditions For 'The Fresh Prince Of Bel-Air'
During the run of Smith's hit show, The Fresh Prince of Bel-Air, Pinkett Smith was starring as Lena James on the popular comedy series A Different World. Hoping to expand her TV career, she auditioned for the role of Smith's girlfriend on Fresh Prince. The casting director rejected her, however, because of her small stature, and the role was later given to actress Nia Long.
Despite this rejection, Pinkett Smith's audition served as a pivotal moment in her eventual relationship with Smith. The time they spent together on set was enough to spark a friendship. Pinkett Smith reflected in 2017, "I auditioned for Fresh Prince, and they told me I was too short to play Will's girlfriend, only for me to become his wife!"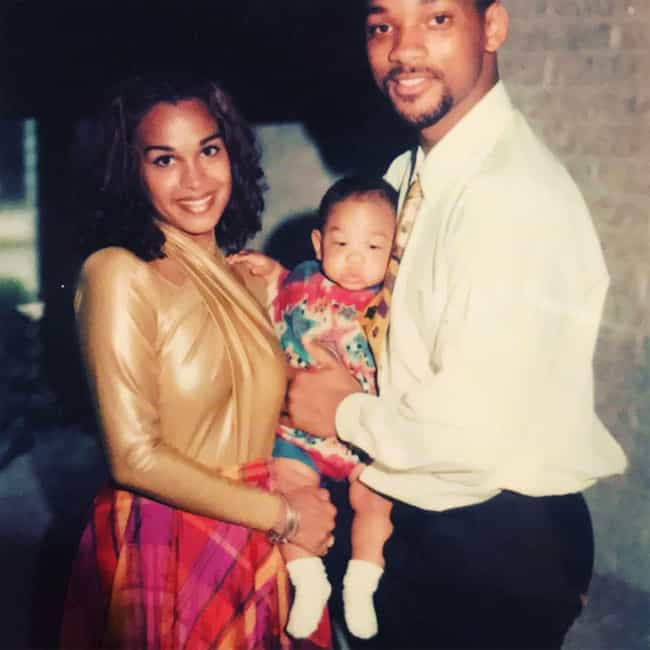 1995: The Couple Starts Dating After Smith Announces His Divorce
Smith noted in 2018 that he felt an instant connection when he met Pinkett Smith at her audition, soon realizing he was with the wrong person. Smith was married to Sheree Zampino at the time, but upon meeting Pinkett Smith, he believed he had found "the One."
When describing this realization, he said:
I had to get up from dinner when I [realized] I wasn't with the person I was supposed to be with… I was sitting in a stall and I was crying and laughing uncontrollably, and I knew [Pinkett Smith] was the woman I was supposed to be with, but I was never getting divorced… I went back out, sat down with Sheree and started going back on with my life.
Smith and Pinkett Smith kept in contact for several months, but their relationship escalated when Smith's marriage to Zampino ended in 1995. He immediately contacted Pinkett Smith following his divorce proceedings:
I literally walked right out [from signing the divorce papers and] I called Jada... I said 'Hey Jada, what's up? It's Will.' She said 'Hey, you doing?' I said, 'Good, are you seeing anybody?' She said, 'Uh, no,' and I said 'Cool, you're seeing me now.'"
Soon after, she flew from Baltimore to Los Angeles to see him, and they officially began their romance.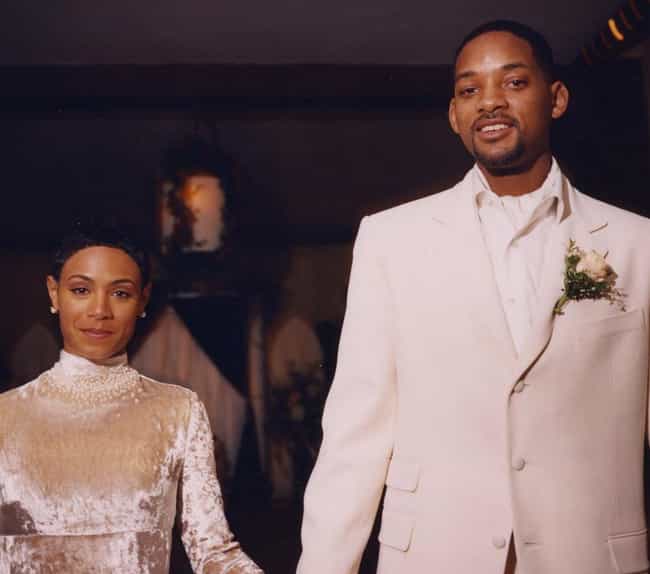 1997: Smith And Pinkett Smith Get Married
The two stars dated happily for two years and regarded one another as "soulmates." Although Smith was prepared to settle down, Pinkett Smith remained hesitant about committing to marriage. She finally agreed, however, in November of 1997 when Smith proposed.
Smith's proposal wasn't the only surprise - Pinkett Smith stated in 1998, "One day we got engaged, and the next day we found out we were pregnant." The couple began planning their wedding just one month after getting engaged. They held a small, secret wedding on New Year's Eve of 1997.
To deter the press, they kept details of the ceremony extremely private - no invitations were sent, and guests were given envelopes with directions to the ceremony's location the morning of the event.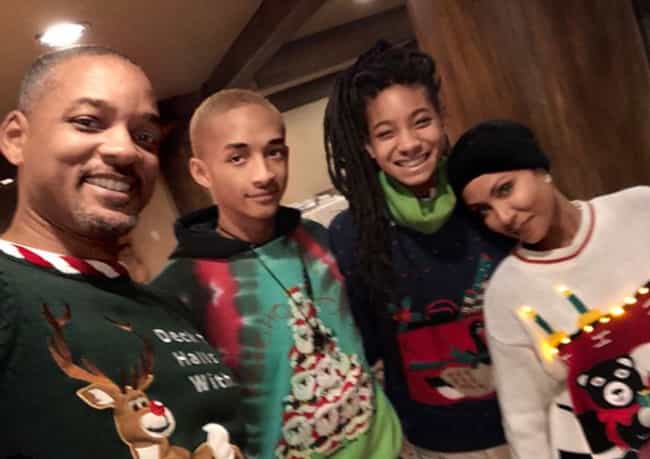 1998-2000: Jaden And Willow Are Born
Soon after Smith and Pinkett Smith were married, they had to adjust to parenthood upon the arrival of their son, Jaden Christopher Syre Smith, born on July 8, 1998. Pinkett Smith remarked in 2018 that their lives shifted significantly following Jaden's birth:
There was a lot of adjustment to make. At that particular time, Will's career was just taking off and somebody has to hold the fort down at home. It was very challenging and trying to figure out who I was supposed to be in this new life.
The couple was still adjusting to life with their new son when Pinkett Smith discovered she was pregnant again. She remarked, "I was starting to wean Jaden... so I thought I had some time. Then I got my surprise." Willow Camille Reign Smith joined their growing family on October 31, 2000.
Smith already had a son with his ex-wife, Sheree Zampino - Willard Carroll "Trey" Smith III, who was born on November 11, 1992.