Culture
Why William Haines, One Of Hollywood's First Openly Gay Superstars, Stayed Out Of The Closet

Updated March 25, 2019
9.4k views
5 items
Hollywood in the 1920s. Movies were silent, studio bosses ruled the Tinseltown system, and the nascent self-censorship of the Motion Picture Production Code was taking hold. Despite these limits on creative and personal freedoms, one immensely popular silent film actor refused to be silenced, or have his life dictated by the changing tides of oppression. He was William Haines, openly gay superstar, likely Hollywood's first openly gay movie star. While Haines is known among those versed in LGBTQ+ Hollywood history, the larger world is unfortunately unaware of his story, and the trails he blazed for so many.
A little Billy Haines bio: his life began in Staunton, Virginia, on January 2, 1900, though he claimed he was born January 1: evidence he was a "true child of the twentieth century." As a young man, he moved to New York City and was persuaded by an acquaintance to send a photo of himself to a talent manager. He'd never considered acting, but was young, handsome, and in possession of a firecracker wit and a sparkling-champagne personality. His agent submitted him to the New Faces of 1922 contest, and, much to Haines' surprise, he won. He was whisked off to Hollywood and given a contract.
It would take a few years for Haines' career took off, but when it did, it exploded. His success started with silent comedy Brown of Harvard and continued through more than 50 motion pictures. The public adored him, as did his colleagues and directors. In 1930, he was the No. 1 male box office star in the nation (and a Top 5 box office star from 1928 – 1932).
Then, Haines disappeared from public life. Studio bigwigs did not adore Haines, chief among them MGM's tyrannical Louis B. Mayer. Though Haines' films made money, the star's refusal to dump long-term partner, Jimmie Shields and enter into a "lavender marriage" enraged Mayer ("I'm already married," Haines reportedly told Mayer).
The Production Code, which set strict rules about morality in motion pictures and the lives of motion picture actors, was becoming the norm by the early '30s; Haines living his life openly and unashamedly was perceived as a threat. Mayer fired him, and Haines began a career as an interior designer; William Haines Designs is still in operation today.
So why did Billy Haines walk away from a level of fame most people, past or present, would do anything for? He had made a choice to stay out of the closet, and he stood firmly by that choice for the rest of his life. And, as it turns out, there were many, very good reasons he did.
He Was In Love And Refused To Live A Lie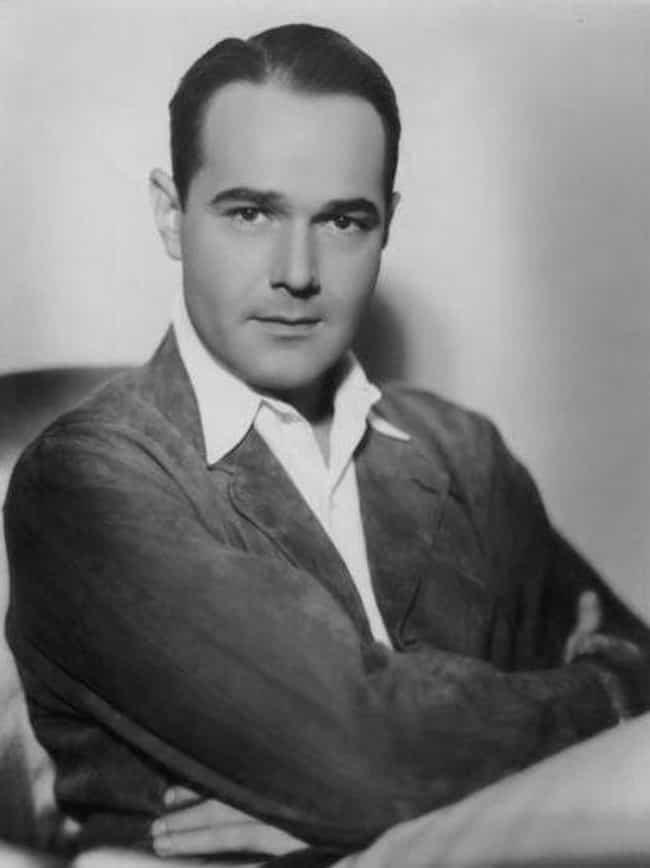 The biggest reason Billy Haines stayed out of the closet was love. He met his partner, Jimmie Shields, during a trip to New York City in 1926. Shields was fixture in Haines' life; Billy's friends, co-workers, and clients all knew of their devoted relationship. When Mayer tried to interfere in that relationship, Billy walked away from Hollywood without a second glance.
Joan Crawford, one of Billy's best friends, famously said Haines and Shields had "the happiest marriage in Hollywood." They were together for 47 years, until Haines' passing from lung cancer in 1973. Despondent and heartbroken, Shields ended his own life less than a year later. The two are interred side-by-side in Woodlawn Memorial Cemetery in Santa Monica.
He Already Had A Second Career As An Interior Decorator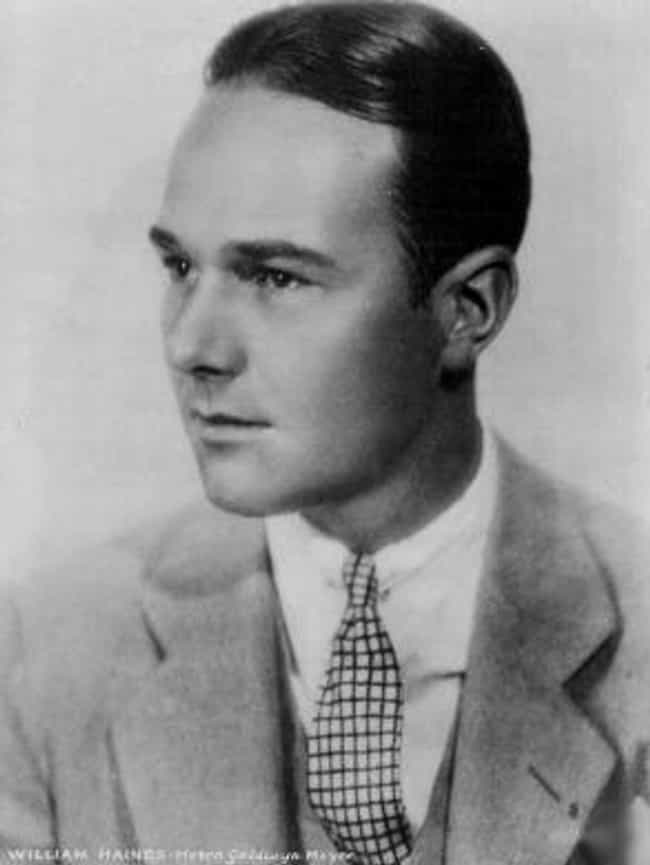 Haines always had an eye for design, and his homes were showplaces where he not only threw legendary parties but also applied his design skill. Friends hired him to redesign their homes, and Haines' circle of clientele grew such that he had a thriving side business. Recognizing the limits imposed the Production Code, the formulaic nature of his own movies, and the shelf-life of a Hollywood actor, Haines saw a second career for himself that was more enriching and sustainable than movie work. And in the interior design business, there was more acceptance of him staying out of the closet and living life on his own terms.
Hollywood In The Roaring '20s Was A Freer Place Than In Subsequent Decades, And He Had No Interest In Remaining As It Changed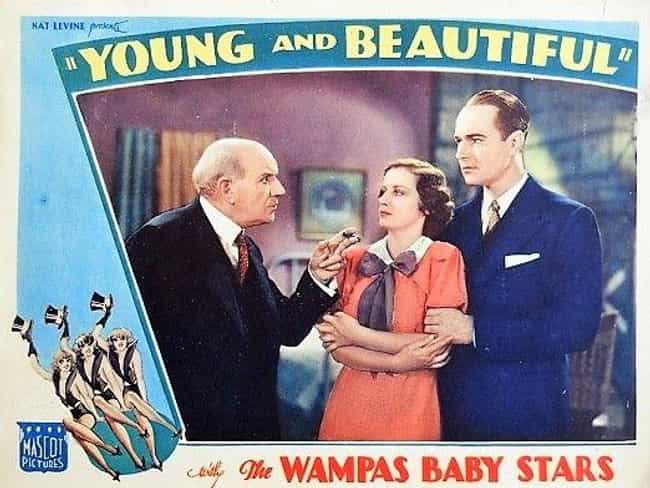 When most people think of Old Hollywood, they think of the chaste romances, G-rated humor, and formulaic epics of the '30s, '40s, and '50s. But Hollywood in the 1920s was a much different place: freewheeling, rambunctious, and uninhibited.
Movie studios cultivated elaborate fictional backstories for their stars and had little interest in their actors' real lives. This was the Hollywood Billy Haines entered with his inaugural motion picture, Brothers Under the Skin. By all accounts, Haines had already been out for years; arriving in the open-minded utopia of silent-film Hollywood, it likely never occurred to him to go back into the closet.
When studios tried to force stars into elaborately concocted, fictional lives in subsequent decades, Haines threw in the towel. After all, he only took to Hollywood in the first place because it was place where he could be himself and have fun. If those things stopped, so did his interest in acting.
He Never Took His Career All That Seriously And Saw His Popularity Waning When Mayer Threatened Him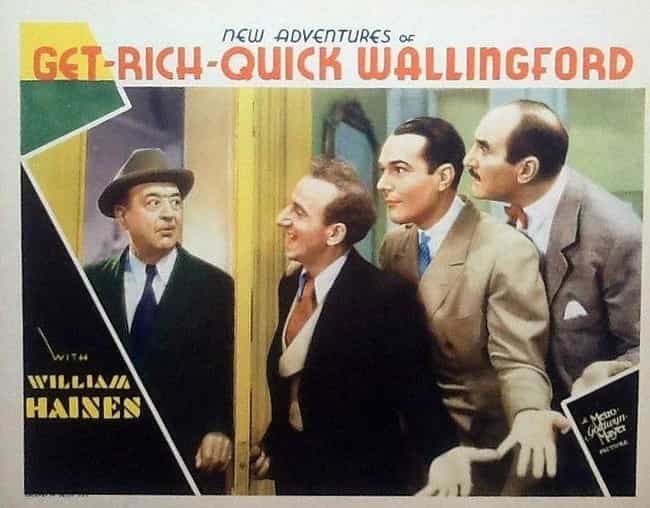 Billy Haines never considered himself a great thespian, and while his acting career was extremely lucrative, his main reason for making pictures was simply that it was a lot of fun. Billy reportedly loved to have fun. There are stories, and rumors, about the wild parties he held and attended (did he really sleep with Clark Gable?!), and he nurtured his lifelong passion for beautiful things by surrounding himself with luxury. His spirit of whimsy and good humor is well-documented, and the sobriety and tedium that often accompanies the making of a motion picture surely bored him on some level.
The storylines of Haines's movies all followed the same basic formula used in his first major succes, Brown of Harvard, and Billy knew that, eventually, both his studio and the movie-going public would tire of this formula (which they did); to Billy, staying out of the closet didn't seem that much of a risk.