attractions

Willoughby J. Edbrooke Architecture

1.4k views
6 items
Follow
Embed
List of Willoughby J. Edbrooke buildings, listed alphabetically with photos when available. Most, if not all prominent Willoughby J. Edbrooke architecture appears on this list, including houses, churches and other structures where applicable. This list contains information like what city the structure can be found in, and when it was first opened to the public. If you want to find out even more about these famous Willoughby J. Edbrooke buildings you can click on the building names to get additional information.
List buildings range from 7th District Police Station to Old Post Office Pavilion.
This list answers the questions, "What buildings did Willoughby J. Edbrooke design?" and "What do Willoughby J. Edbrooke structures look like?"
The 7th District Police Station, or Maxwell Street Station in Chicago, Illinois was built in 1888 in response to the need for increased police presence in "Bloody Maxwell", known colloquially as "the Wickedest Police District in the World." The neighborhood, a changing melting pot of Irish, German, Italian and European Jewish immigrants, grew mightily in the years following the Chicago Fire of 1871. The housing and sanitation situation in the district was substandard, and the residents poor. Criminal activity flourished. The Romanesque style station is architecturally significant as an example of pre-1945 police stations in Chicago. It was designed by Willoughby J. Edbrooke and Franklin ...more
City/Town: Chicago, Illinois, USA
Opened: Jan 01 1888
Architect: Willoughby J. Edbrooke
Created By: Willoughby J. Edbrooke
Style: Romanesque architecture
see more on 7th District Police Station
City/Town: San Jose, California, USA
Created By: Willoughby J. Edbrooke
Style: Romanesque architecture
see more on Civic Art Gallery
3
Federal Office Building
The Federal Office Building in New York City, also known as U.S. Appraisers' Warehouse, was built between 1892-99. It was listed on the National Register of Historic Places in 1974. It is a ten story Romanesque style building bounded by Christopher, Greenwich, Barrow, and Washington Streets, about four blocks west of Sheridan Square. Architect Willoughby J. Edbrooke left his successful Chicago practice on being named supervising architect of the Treasury Department in 1891. He died before the completion of the building, but his influence and the influence of the Chicago School of Architecture is evident. The building now houses apartments and is called The Archive, after a former tenant of ...more
City/Town: New York City, New York, USA
Opened: Jan 01 1892
Created By: Willoughby J. Edbrooke
Style: Romanesque architecture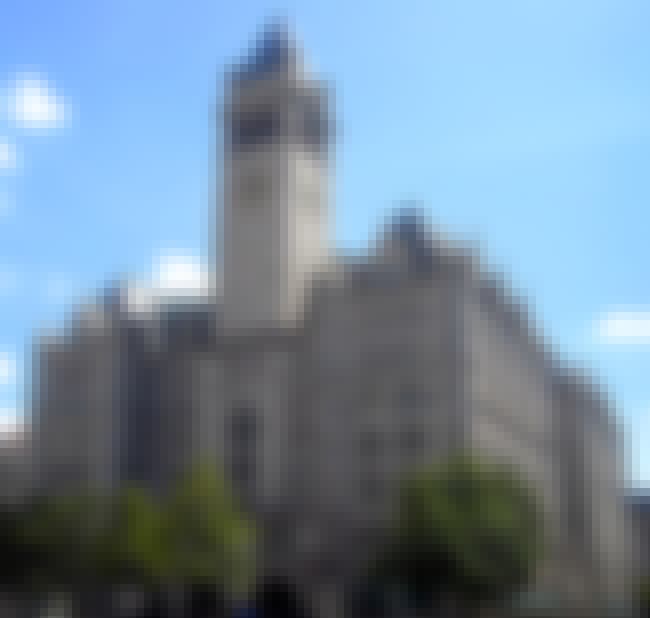 The Old Post Office Pavilion, also known as Old Post Office and Clock Tower and officially renamed the Nancy Hanks Center in 1983, is a historic building located at 1100 Pennsylvania Avenue NW in Washington, D.C. Completed in 1899, it was used as the city's main post office until 1914. Used primarily as an office building afterward, it was nearly torn down during the construction of the Federal Triangle complex in the 1920s. It was nearly demolished again in the 1970s to make way for completion of Federal Triangle. Major renovations occurred in 1976 and 1983. The 1983 renovation added a food court and retail space. An addition was added to the structure in 1991. In 2013, the U. S. General ...more
City/Town: Washington, D.C., USA
Opened: Jan 01 1899
Structural Height (m): 96.0
Architect: Willoughby J. Edbrooke
Created By: Willoughby J. Edbrooke
Style: Richardsonian Romanesque
Construction Started: 1891
see more on Old Post Office Pavilion