Attractions

List of Famous Windsor Buildings & Structures

List of the famous landmarks that make up the Windsor skyline, listed alphabetically with photos when available. Windsor architectural landmarks as well as other major buildings, dwellings, and other structures in Windsor are included on this list. Information about these Windsor buildings is included on this list, such as when the building first opened and what architectural style it falls under. List includes both new buildings in Windsor and older historic landmarks.
Buildings here include everything from Ambassador Bridge to Greenwood House.
This list answers the question, "What are the most famous buildings in Windsor?"
This is a good reference for research into the historical architecture in Windsor. Famous architectural houses within the city of Windsor are included as well, sometimes by address, other times listed by the name of the original home owner.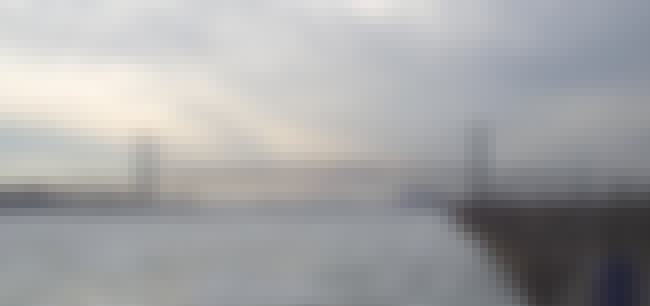 The Ambassador Bridge is a suspension bridge that connects Detroit, Michigan, in the United States, with Windsor, Ontario, Canada. It is the busiest international border crossing in North America in terms of trade volume: more than 25 percent of all merchandise trade between the United States and Canada crosses the toll bridge. A 2004 Border Transportation Partnership study showed that 150,000 jobs in the region and US$13 billion in annual production depend on the Detroit–Windsor international border crossing. The bridge is owned by Grosse Pointe billionaire Manuel "Matty" Moroun through the Detroit International Bridge Company in the United States and the Canadian Transit Company in Canada. ...more on Wikipedia
City/Town: Ontario, Canada
Opened: Nov 11 1929
Architecture Firm: McClintic-Marshall Company
Created By: McClintic-Marshall Company
see more on Ambassador Bridge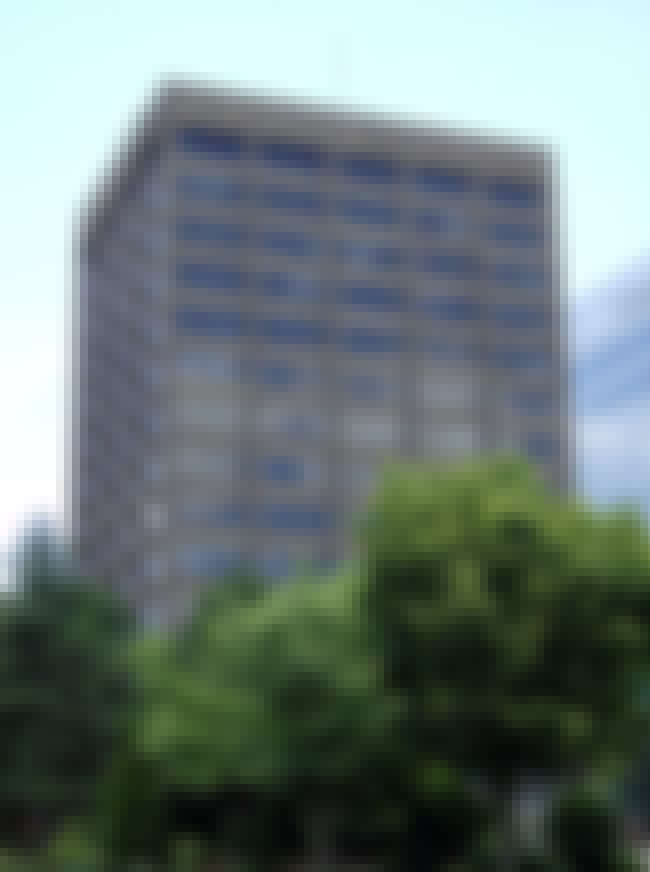 2
Bank of Commerce Building, Windsor
The Bank of Commerce Building is an office tower in downtown Windsor, Ontario. It is the home to the International Joint Commission, and was the former home of Canadian Imperial Bank of Commerce regional headquarters. The CIBC sign at the top NW corner has since been removed, but CIBC still maintains its offices on the first floor. The building stands at 15 storeys tall. It is across Ouellette Avenue from One Riverside Drive, and across Riverside Drive from the Riverfront Bike Trail. It is also linked to the neighbouring Windsor Downtown Travelodge Hotel via hallways joining the structures. ...more on Wikipedia
City/Town: Ontario, Canada
Opened: Jan 01 1974
City/Town: Windsor, Connecticut, USA
Style: Greek Revival
4
Bertie County Courthouse
Bertie County Courthouse is a historic courthouse building located at Windsor, Bertie County, North Carolina. It was built in 1889, and is a 2 1/2-story, brick Neoclassical style building with a gable roof topped by a polygonal cupola. In 1941, the portico was enlarged and wings added to the main block. A rear addition was built in 1974. It was added to the National Register of Historic Places in 1979. It is located in the Windsor Historic District. ...more on Wikipedia
City/Town: Windsor, North Carolina, USA
Style: Classical Revival