Food
Ridiculous Wine Bottle Covers You Need Immediately

Updated November 6, 2017
670 votes
378 voters
7.1k views
28 items
List Rules Which wine clothes does your alcohol cellar desperately need?
You've been invited to a dinner party. You think, "hmmm, I'll bring some wine." But is that really good enough? You have to make a statement! Our list of wine bottle covers will help you do exactly that.
We're not sure when people started dressing their bottles in wine clothes, but we're guessing that your favorite sommelier isn't that excited about the trend. By now we've all seen the sock monkey cover, but have you seen the bride and groom? How 'bout the ugly Christmas wine bottle sweater? Nope? We'll you're in luck! This list has 'em all!
The great news is that there's a wine bottle outfit for every season and holiday! Thanksgiving, you ask? Yup! Easter? Yes! And football season? Oh, definitely yes. Basically, if there's a holiday or event, there's a corresponding wine bottle cozy. With these covers, your wine never needs to worry about what to wear.
So take a look at our list and vote up the wine bottle outfit your wine will be sporting this year!
The Apron and Hat Chef Set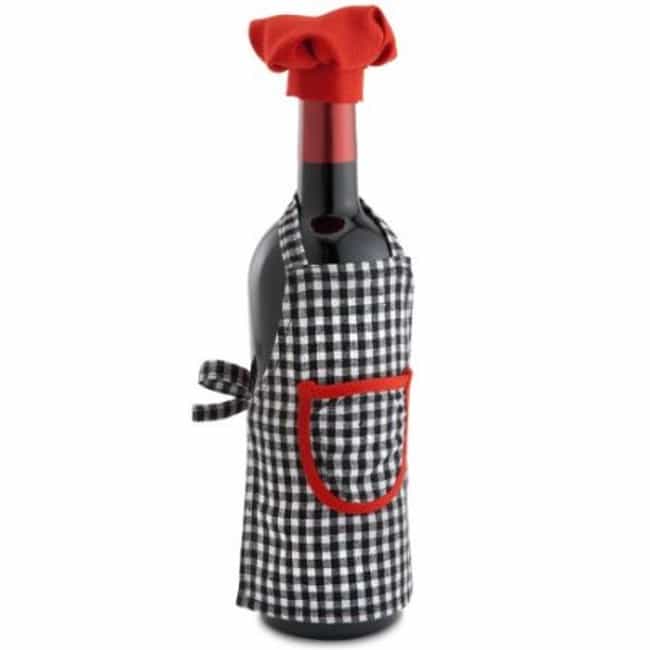 Your wine is all ready for a backyard BBQ with this apron and hat chef set!
Source
The Pretty (?) Leopard Dress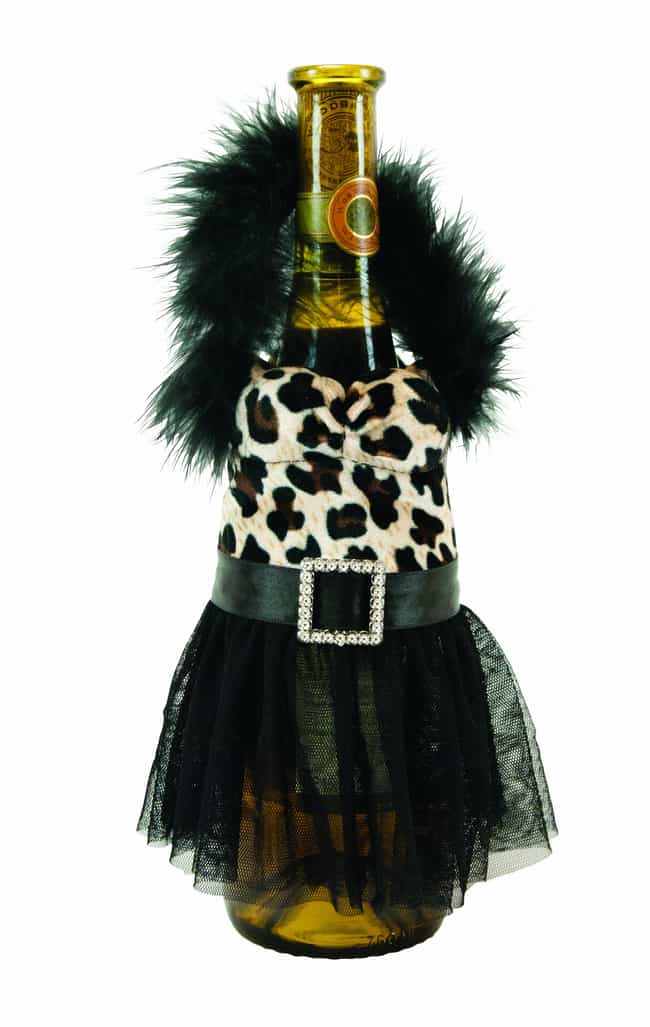 Party animals love their wine. They also love their leopard print. So it goes without saying they'll love this leopard print wine dress.
Source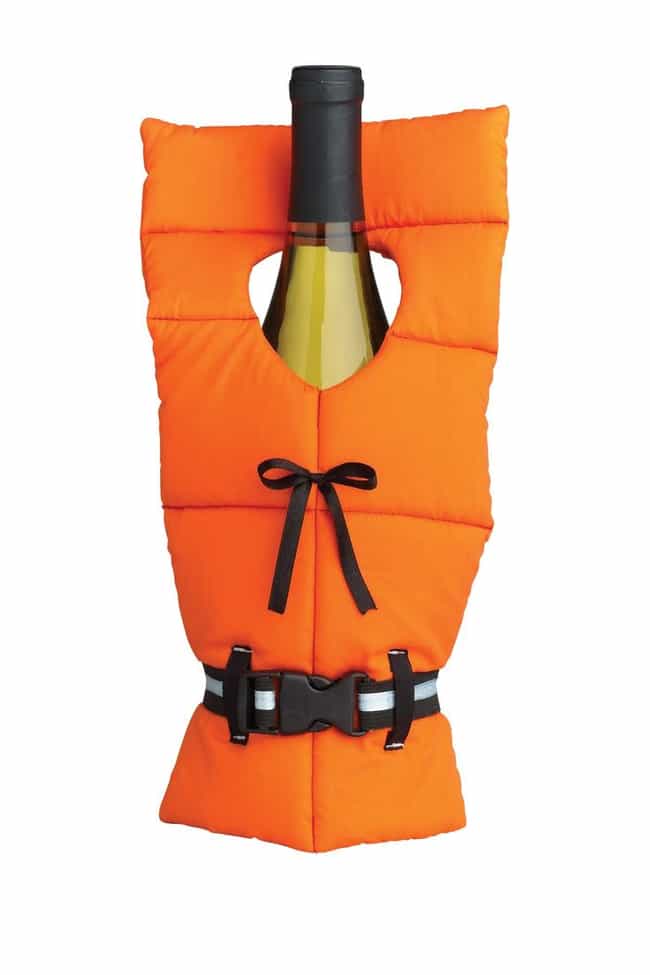 Don't worry! Your wine will be 100% safe with this life preserver. Actually... this isn't a bad idea if you're on a wine cruise...
Source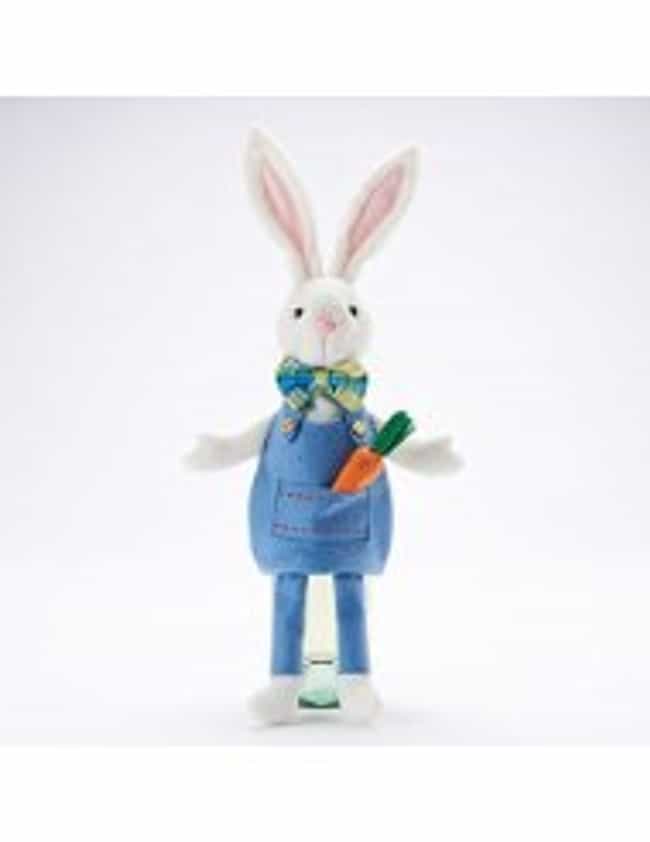 Instead of hiding the eggs, hide the wine in this little Easter Bunny cover. Actually, don't hide the wine...
Source