Entertainment
Winter's Tale Movie Quotes

Updated November 6, 2017
72 votes
42 voters
25.1k views
10 items
"Winter's Tale" tells a fantasy love tale of a thief and a very sick woman who fall in love but have to fight time itself to find another again. The supernatural drama was written and directed by Akiva Goldsman and based on the 1983 novel of the same name by Mar Helprin. "Winter's Tale" opened in the United States on Valentine's Day, February 14, 2014.
In "Winter's Tale," it's 1916 and Peter Lake (Colin Farrell) is doing his usual, breaking into homes to steal valuables. One robbery doesn't go as planned when he encounters a tenant in a home. That girl, Beverly (Jessica Brown Findlay), instead of being afraid, is interestingly kind to him and the two soon fall in love. Their time however is short as she is dying of tuberculosis and he is being hunted by insane gangster Pearly Soames (Russell Crowe).
Just as Peter's life is saved by a mystical white horse named Anthansor, he finds himself 100 years in the future, in modern day Manhattan. With no memory of who he is, Peter is tasked with figuring out why he's still on this earth, something new friend Virginia (Jennifer Connolly) helps with, and try his best to reunite with his one true love, Beverly.
"Winter's Tale" hits theaters already buzzing about other great films including
"The Lego Movie,
"Gimme Shelter,"
"I, Frankenstein,"
"Ride Along,"
"Jack Ryan: Shadow Recruit,
"The Wolf of Wall Street,
"The Secret Life of Walter Mitty,
"Anchorman 2: The Legend Continues"
"Her,"
"American Hustle,"
"Saving Mr. Banks,"
August: Osage County,
"The Hobbit: The Desolation of Smaug,"
"Dallas Buyers Club,"
"Philomena,
"Inside Llewyn Davis,"
"Out of the Furnace,"
"12 Years a Slave,"
and
"Frozen"
.
Peter Lake: "It squeaks."
Beverly Penn: "You have a gun."
Peter Lake: "I was just robbing the place, you know."
Beverly Penn: "Is that still your intention?"
Peter Lake: "No, it isn't."
Beverly Penn: "Well then, I suppose the polite thing to do would be to offer you a cup of tea."
When Peter enters the home of Beverly's, he doesn't expect to confront the tenant, just rob the place. He also doesn't expect her kindness, especially given his initial motive.
Should this be higher or lower?
Best Thing You've Ever Stolen
Beverly Penn: "You steal things?"
Peter Lake: "Yeah, I do steal things from time to time. Lately I've been having a bit of a disagreement with an old boss though."
Beverly Penn: "What's the best thing you've ever stolen?"
Peter Lake: "I'm beginning to think I haven't stolen it yet."
During their tea together, Beverly asks Peter about his life as a thief, including what he feels is his best steal. Peter isn't so sure that he's found that just yet.
Should this be higher or lower?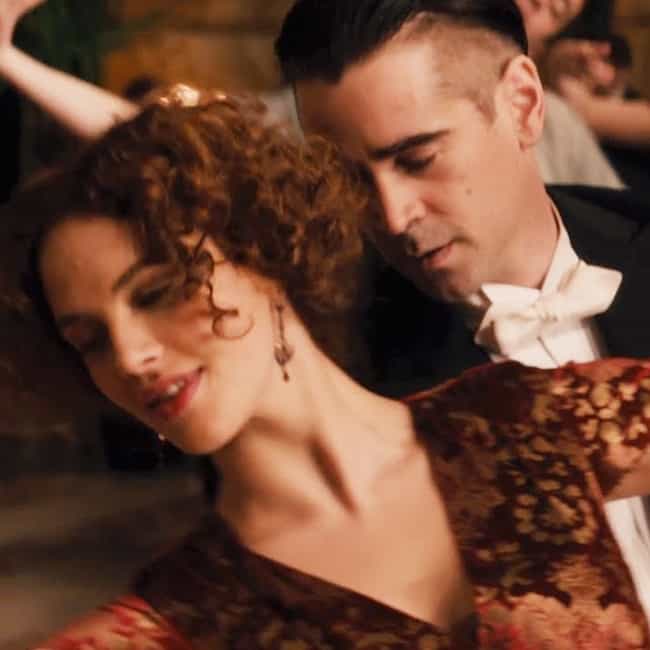 Beverly Penn: "If you don't love me now, no one ever will."
Beverly explains to Peter that it's his duty to love her as if he declines, she will soon die having never been loved.
Should this be higher or lower?
Abby: "I smashed into you."
Peter Lake: "Are you all right?"
Abby: "I'm Abby. What's your name?"
Peter Lake: "I don't know. I've had no memory for as long as I can remember."
…
Peter Lake: "I appreciate the help… Beverly, her name was Beverly."
Virginia Gamely: What is happening here?"
A chance meeting with a child and her mother in the park sends Peter on a trip back in time, at least through the microfilm at the library. Peter has no recollection of who he is but once he sees Beverly's photo, it starts to come back to him.
Should this be higher or lower?