Updated March 19, 2020
4.2k votes
1.4k voters
211.1k views
18 items
Wiz Khalifa tattoos, ranked by fans of the sexy star and of face and body art. Wiz Khalifa is a chart-topping rapper, singer, and actor who released the No. 1 single "Black and Yellow." Born Cameron Jibril Thomaz, the hip-hop star derived his stage name from the word wisdom and the Arabic word "Khalifa," which meant successor. He began releasing hip-hop mixtapes early in his career until breaking out with "Black and Yellow" in 2010. The following year, Wiz collaborated with Snoop Dogg and Bruno Mars on the hit song "Young, Wild & Free," which received a Best Rap Song nomination at the 55th annual Grammy Awards.
You know his music, so now it's time to find out if you know about his tattoos too. If you've ever wondered what do Wiz Khalifa's Tattoos mean, then go ahead and keep scrolling.
Wiz Khalifa's tats honor the people in his life that are most important to him and remind him of how far he's come in the entertainment industry. Wiz Khalifa has at least 18 tattoos, each with a special meaning or memory. Wiz Khalifa's body art pays tribute to his hometown in Pittsburgh with the area code "412" inked across his chest. Wiz also has his fiancee Amber Rose's name tattooed on his thumb and foot, as well as his son's nickname Bash on his forehead. Other Wiz Khalifa tats include a quote by Martin Luther King Jr. on his stomach and a Polynesian design on his leg.
Similar to other stars that have tattoos, such as Kanye West Tats or Lil Wayne Inked, Wiz Khalifa has made headlines several times as he has added a new tattoo to his collection. He is one of the hottest tattooed celebrities and famous people with tattoos.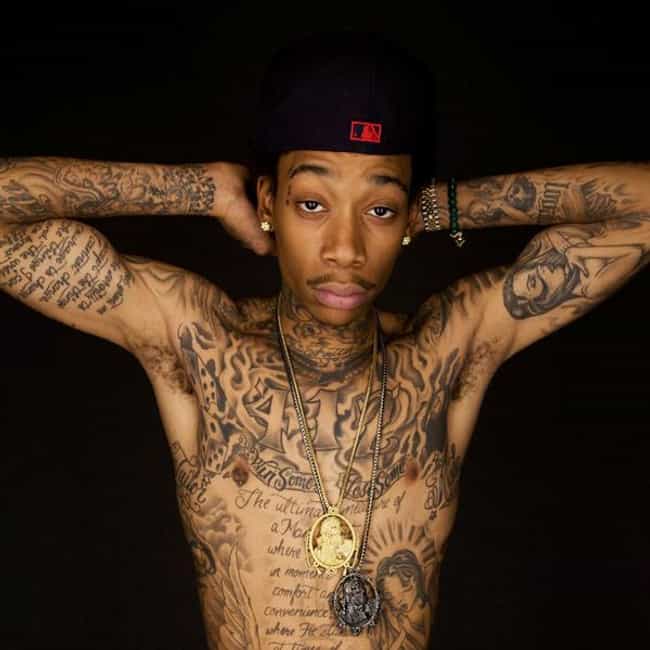 Wiz Khalifa has the numbers "412" tattooed on his chest. It is the area code for his hometown in Pittsburgh, Pennsylvania.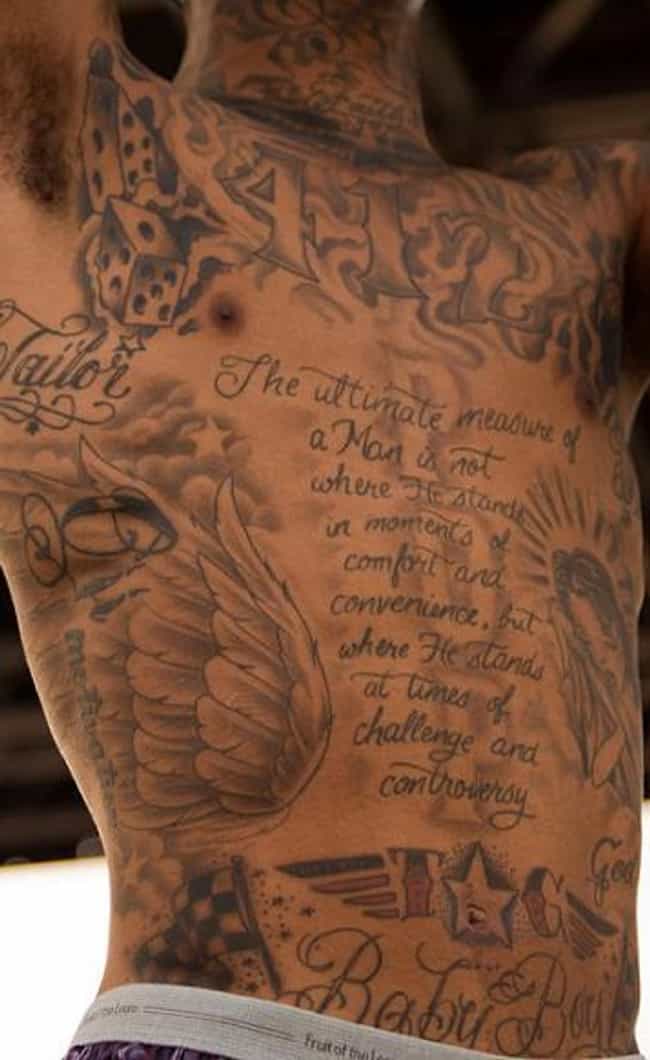 On Wiz's abdomen is a tattoo of a quote by Martin Luther King Jr. It says, ""The ultimate measure of a Man is not where He stands in moments of comfort and convenience, but where He stands at times of challenge and controversy."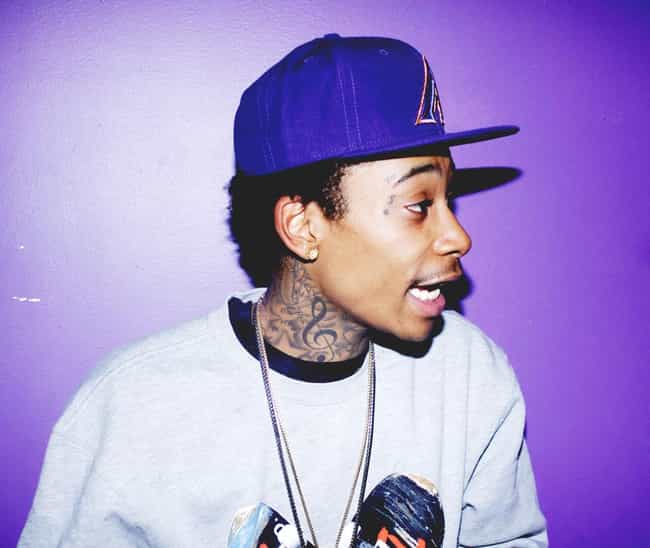 Tattooed on the side of his right neck is a large music note and a koi fish.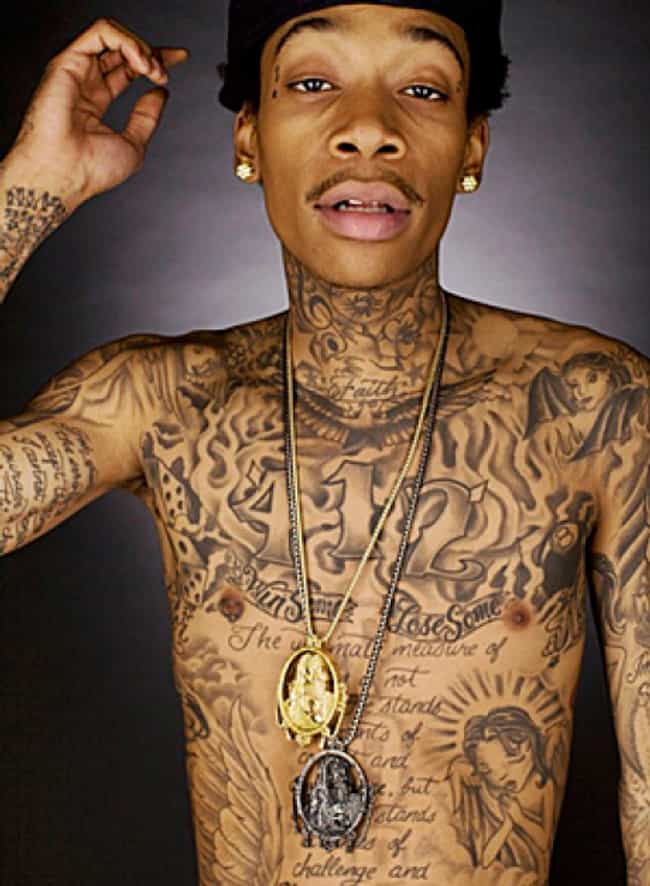 The phrase "Win Some, Lose Some" is inked across his chest under the "412" tat.