Weird History
Behind The Scenes Of Munchkinland In 'The Wizard Of Oz'

Considered by many to be one of the best movies of all time, The Wizard of Oz paved a way for both color movies and special effects upon its release in 1939. The film also brought together the biggest cast of little people ever to star in one movie. As Munchkins, these actors welcomed Dorothy to Oz and danced their way into movie lovers' hearts. While the studio system treated actors like Judy Garland terribly and behind-the-scenes disaster stories from the film abound, the Munchkin actors suffered difficulties as well.
Rumors of drunken encounters and heated tempers plagued them for years after the film, and while most of these stories are untrue, the little people of Oz also put up with horrors on set that are seldom discussed. Despite their experiences behind the scenes, however, most of the Munchkin actors enjoyed their time working on the film, and they even earned a star on the Hollywood Walk of Fame in 2007. Audiences will remember Munchkinland and its jolly residents for years, but what went on behind the scenes made The Wizard of Oz historic for different and unexpected reasons.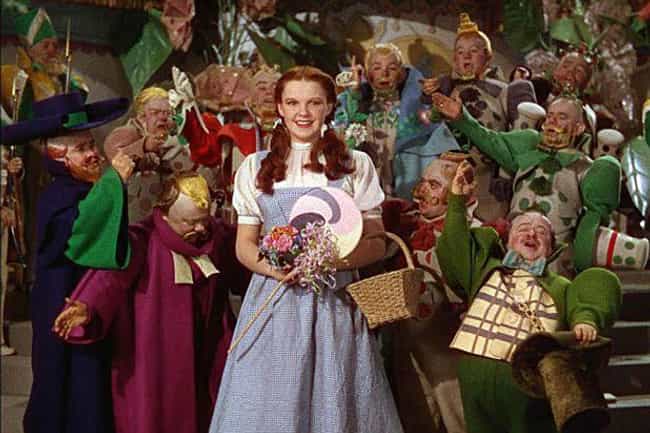 Munchkin Actors Were Paid Less Than Toto, And Their Agent Cheated Them
When The Wizard of Oz's producers began their search for Munchkin actors, they contacted agent Leo Singer, who had assembled a troupe of little people over his years in showbusiness. Singer promised to find the 124 actors the studio required, earning $100 for each one.
Not all the actors Singer brought in were hired, as some were deemed too tall. Regardless, he kept his finder's fee for each. Ultimately, the studio couldn't find enough suitable actors and hired 12 child actors to fill out the Munchkin crowds from the back.
The Munchkin actors earned $100 per week, but Singer took half their earnings. Some actors earned even less. "I only got five dollars a day," remembered Hazel Derthick Resmondo. "There wasn't any union or guild or anything for us then. When I complained, Singer said, 'If you don't like your job, you can go home.'"
Since Toto the dog earned $125 a week, the Munchkin actors were the cast's lowest-paid members. While many complained about their treatment, others were happy to take part in the movie, however meager their earnings.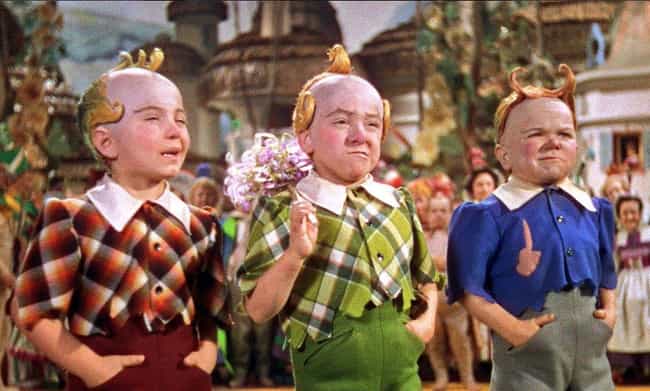 Only White Actors Were Cast As Munchkins
When casting actors to play Munchkins, producer Mervyn LeRoy wanted "little people who were little and cute and looked perfect." The actors needed to be shorter than 4'4" and had to be "proportionately correct." Little people with achondroplasia, which results in an average-sized torso but short limbs, were passed over.
The producers also instructed Singer to reject little people of color. Many trained and highly skilled dancers, such as famed tap dancer Crawford Price, were left out of the movie solely based on race. Despite the film's need for little people with singing and dancing talent, Price was the only member of his little people performing group not asked to participate.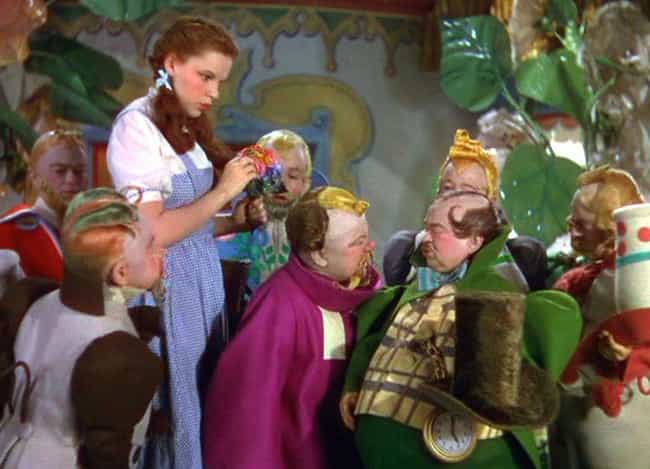 The Crew Often Treated The Munchkin Actors Like Children
In the mid-20th century, many little people were forced into entertainment roles in circuses and so-called "freak shows." On the Wizard of Oz set, most of the crew treated the Munchkins more like children than adult actors. Sheila O'Brien of the wardrobe department admitted to feeling "kind of squeamish about the [little people]. But after I knew them, they were just like anybody else."
Teachers on the set occasionally mistook the Munchkin actors for children and tried to make them attend classes set up for child actors. Members of the makeup department also had difficulty treating them with respect. As one artist recalled, "They were adults, not children, and sometimes we forgot. They did not want us to touch them or lift them up into the makeup chairs."
According to one story, a Munchkin actor accidentally fell and became stuck in a toilet, allegedly because he was inebriated. After this incident, the studio reportedly required little actors to be accompanied to the bathroom by taller people. This may, however, have been due in part to the actors' difficulty maneuvering in their large costumes.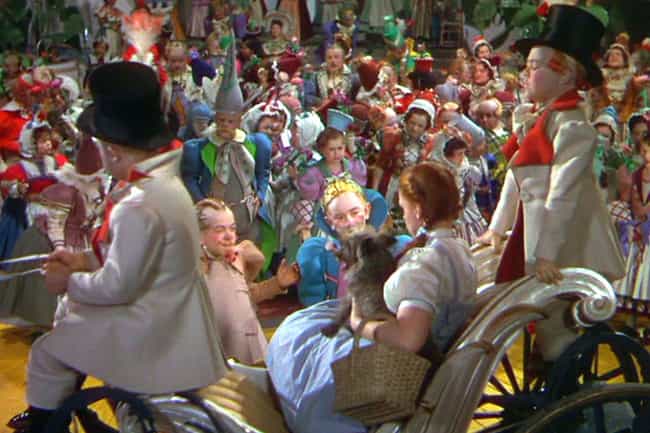 MGM Drove A Bus Full Of 'Munchkins' Cross Country To Promote The Film
MGM turned the Munchkin characters into a publicity stunt. The studio charted a bus decorated with huge signs promoting the film. As it carried over 100 Munchkin actors from New York's Times Square to California's Culver City, the bus acted not only as transportation but as a moving advertisement.
When they arrived in California, the Munchkin actors were put up in the Culver City Hotel and forced to sleep three to a bed. The next morning, actor Jerry Maren heard a band playing outside his hotel window. "I heard the music and hoopla and called out to the other guys to come look, thinking that the city was having a parade to welcome us to town," he remembered. The other actors soon realized the band was celebrating Armistice Day, not the actors' arrival.