Weird History
16 Brilliant Women From History Who Got No Credit For Their Groundbreaking Work

Updated October 24, 2019
64k views
16 items
If you're a woman, especially in a male-dominated field, you probably know what it feels like to be overshadowed by male colleagues, even when you're doing better work than them. All of the women on this list know what that feels like. The group is comprised of scientists, artists, writers, inventors, and humanitarians, who never got credit for their remarkable achievements, and were snubbed when sexism reared its ugly head.
The most remarkable thing about these women is that most of them continued to do hard work in their fields, despite the lack of recognition. They're regarded as trailblazers who wouldn't let the chauvinistic world hold them back.
Let's celebrate these women for their accomplishments.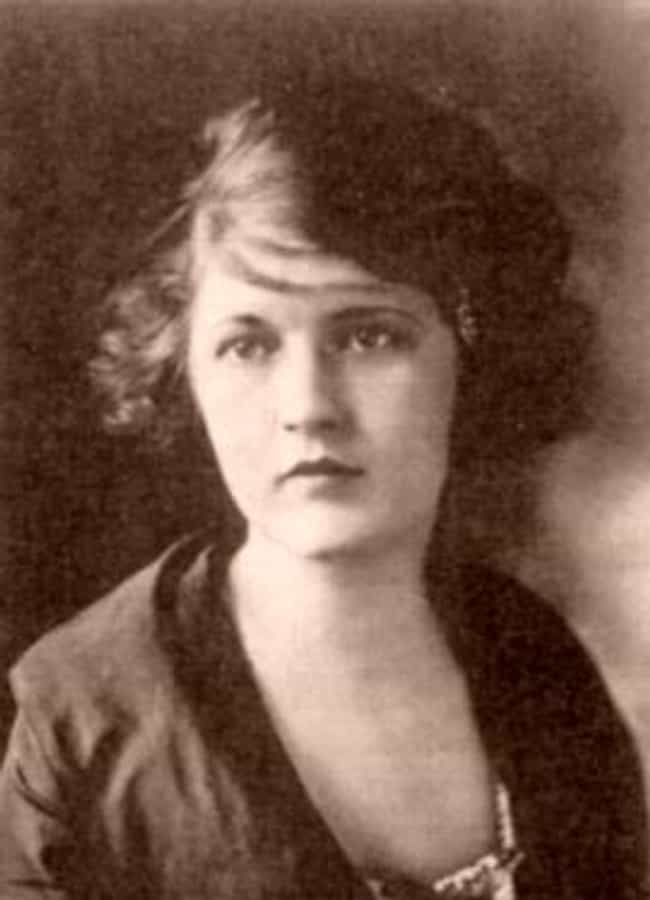 Zelda Fitzgerald was married to great American novelist F. Scott Fitzgerald, author of The Great Gatsby. Zelda was a writer herself - such a good writer that her husband actually plagiarized her diary.
F. Scott Fitzgerald lifted entire passages from his wife's diary and put them in his novel, The Beautiful and the Damned. After Zelda read the novel and recognized her own writing, she wrote a review of the novel for the New York Tribune. It said, "Mr. Fitzgerald - I believe that is how he spells his name - seems to believe that plagiarism begins at home."
While hospitalized, Zelda began work on a semi-autobiographical novel called Save Me the Waltz and sent a draft to Max Perkins, her husband's editor. Fitzgerald offered to edit the manuscript, but instead he lifted long passages and used them in his own novel, Tender Is the Night.
Many believe Fitzgerald intentionally stoked the rumors that Zelda was "crazy" in order to cover his blatant theft of her literary work. In his journal, Fitzgerald explicitly stated his plans to drive his wife towards a nervous breakdown in order to have her committed.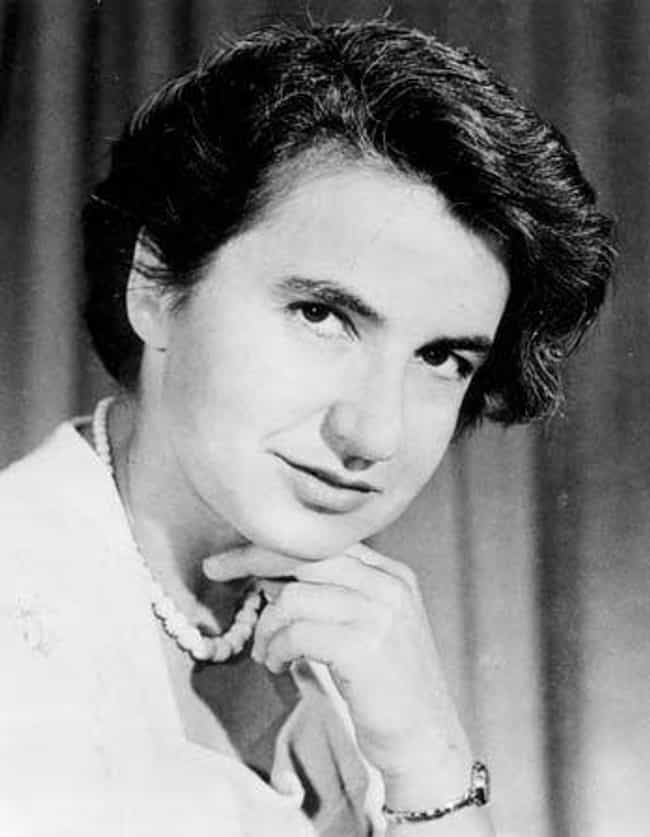 Rosalind Franklin was a scientist whose data was an essential part of figuring out the structure of the DNA molecule. Jim Watson and Francis Crick won the Nobel Prize for discovering that DNA was shaped like a spiral staircase - but Watson and Crick couldn't have cracked the code without Franklin's work.
Franklin made two major contributions. First, she helped take a photo of DNA (known as Photo 51) that was clearer than any photo of DNA that had been previously taken at that time. Second, she recorded the distances between the redundant components of the DNA molecule - this where the DNA "repeats." Without even asking Franklin whether they could use her data, Watson and Crick got their hands on a report she had written containing the numbers they needed to do the final calculation.
As with many women in male-dominated fields, her "masculine" behavior was considered off-putting by many: "Her manner was brusque and at times confrontational - she aroused quite a lot of hostility among the people she talked to, and she seemed quite insensitive to this."
There is some question about how ethical it was for Watson and Crick to use Franklin's data. Franklin had not published her measurements for the public to read, but wasn't exactly keeping them under lock and key, either. In any case, when Watson and Crick achieved their final breakthrough, they were awarded with the Nobel Prize.
Tragically, Franklin died of cancer at age 38 before the prize was awarded (and the Nobel is not awarded posthumously). Watson and Crick went on to become household names, while Franklin's important contributions were all but forgotten.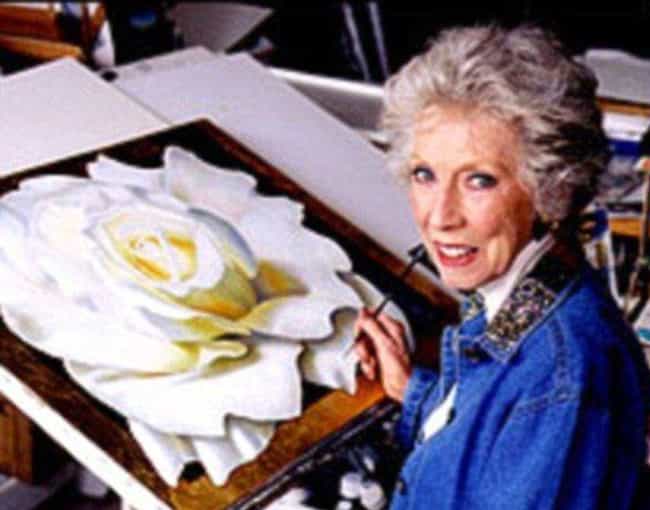 Margaret Keane's story was the subject of Tim Burton's 2014 film, Big Eyes. For years, Keane painted portraits of people with huge eyes, and her husband, Walter, sold them. But Margaret was unaware that Walter was actually taking credit for the paintings himself.
When Margaret realized that her emotionally abusive husband was passing off her work as his own, she was at first convinced to go along with it. But in 1970, Margaret came out and claimed ownership of her paintings. When her husband said she was lying, she sued him for defamation.
Margaret won her lawsuit by producing a painting right before the jurors' eyes. She was awarded $4 million in damages, but never got the money, because Walter Keane had squandered the entire fortune he made selling her work.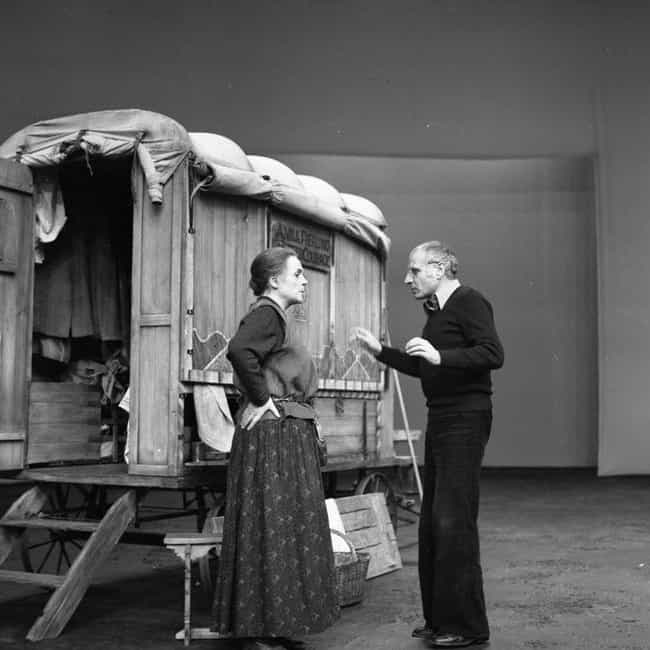 Margaret Steffin was one of many women taken advantage of by 20th century playwright Bertolt Brecht. Brecht revolutionized theater with his "alienating" style of drama. His plays laid the foundation for many great theatrical works of the 20th century, including Waiting for Godot by Samuel Becket.
The problem is: Brecht didn't actually write his own plays. Brecht would seduce women and convince them to write plays for him by promising to marry them.
Margaret Steffin was one of these women whom Brecht swindled. According to Brecht scholar John Fuegi, Steffin wrote at least eight of Brecht's plays, including Mother Courage and Her Children, The Good Person of Szechwan, Life of Galileo, and early drafts of The Caucasian Chalk Circle. All of the manuscripts are in Steffin's handwriting, and draw from source material written in French, which Brecht could not read.
To add insult to injury, Brecht wrestled Steffin's family out of all their inheritance when she died of tuberculosis.