Weird History
Brave Women Who Disguised Themselves as Men to Fight in War

Updated March 6, 2019
15.8k views
13 items
In the densely woven tapestry of military history, there has been little thread dedicated to female heroes, as women have been, for the most part, officially barred from service. However, women — doing what they usually do when systematically excluded from some aspect of public life — served heroically, emerging after the fact as brave soldiers in disguise or as skilled commanders who gallantly led entire armies to victory.
Cultural changes and shifting attitudes have helped women increasingly gain an equal footing in the hallowed halls of military heroes. This list gazes backward in time, shining a well-earned light on some of the bravest, most hardcore women to infiltrate the military and emerge from the bloody battlefield victorious.
Joanna, Countess of Flanders And Warrior In The Hundred Years War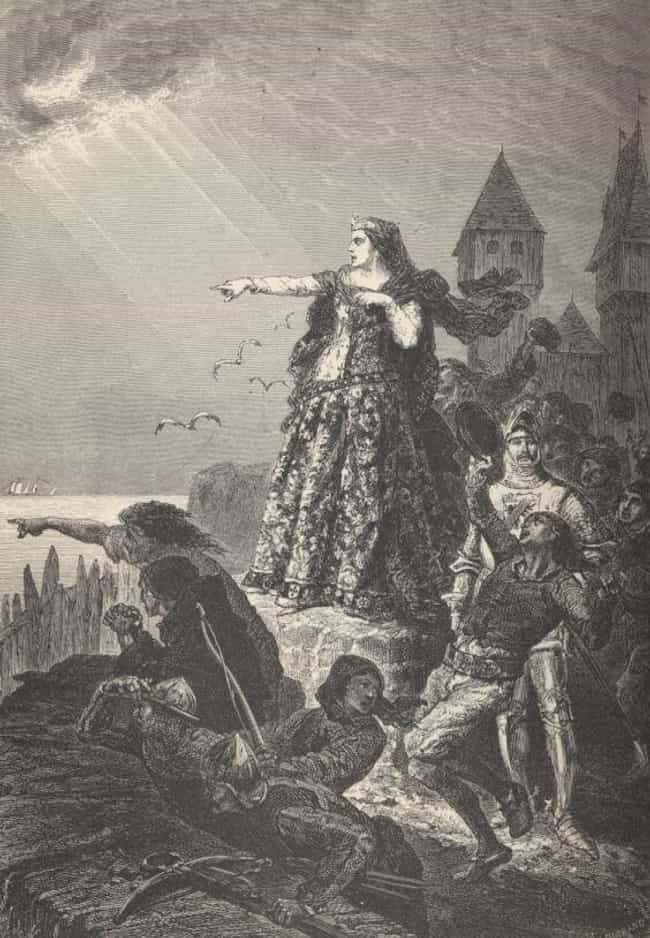 She may have inspired Joan of Arc. Whether this is true or not, Joanna of Flanders, who was born in 1295, fought for France at the beginning of the Hundred Years War with England.
To demonstrate her military prowess, the politically savvy Joanna took advantage of factional infighting in France to stake her son's claim to the French throne. With France divided, she sent for help from the English King Edward III to aid her efforts in ensuring that her son, John, would eventually lead the Monfort faction and ascend to the kingship. In this way, Joanna was also able to avenge her husband, John, who had been imprisoned by Philip IV.
Throughout the ongoing series of wars, Joanna displayed her leadership qualities, which helped legitimize her son's succession. During one of her many daring acts, Joanna dressed as a man in uniform, collected 300 French soldiers, and went up against the military camp of Charles de Blois who had besieged Hennebont. Joanna and her soldiers rampaged through the camp, burned supplies, and quickly rode away on horseback during this daring feat.
Joanna survived the war and her faction, the Monforts, eventually were victorious. Her life ended in England in 1374.
Brita Olofsdotter, The Woman Who Defended Narva From Ivan The Terrible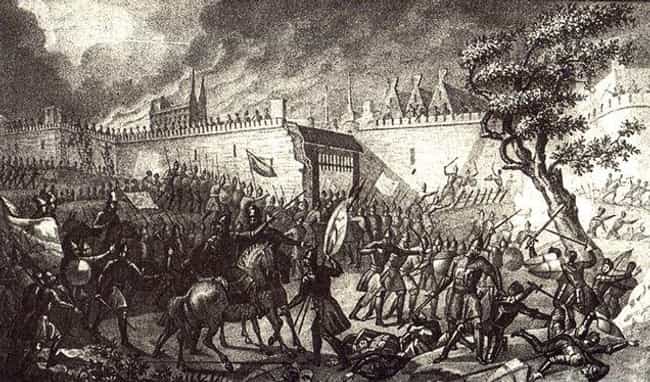 The Livonian War, a skirmish for control over what would become modern Estonia, was fought between the Tsardom of Russia, during the reign of Ivan the Terrible, and a Polish-Lithuanian-Swedish alliance. Though she had lost her husband who was also a soldier, Brita Olofsdotter of Finland disguised herself and fought for Sweden as a cavalry soldier.
At the 1558 Siege of Narva, she fought valiantly but did not survive the battle. Though the Russian forces briefly captured Narva, it was later retaken by Swedish forces. Once her true identity was discovered, King John III of Sweden made sure Olofsdotter's remaining earnings were paid to her family.
Christian 'Kit' Cavanaugh, The Career Dragoon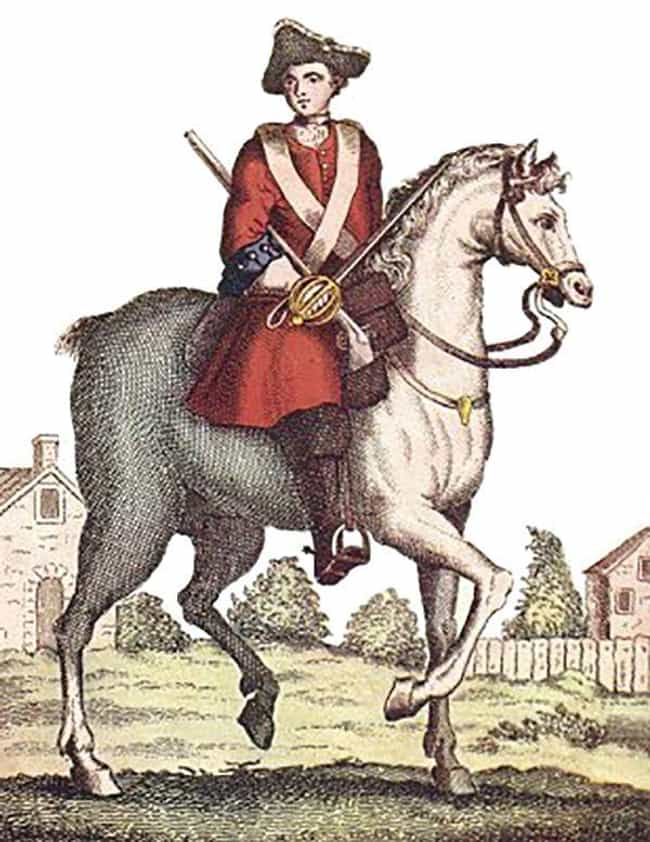 Sometimes known as 'Kit', Christian Cavanaugh was an Irish woman who served in the British army during the early 18th century. She was born in 1667 during the tumultuous post-Cromwellian years, and her remarkable story has elements found in many contemporary dramas.
Described as a wild child, Kit eventually settled down and married Richard Welsh, and they ran a pub together. In the 1690s, Richard disappeared, and it was believed he had been impressed into the British army and sent to the Netherlands. To find and bring her husband back, Kit left their children with her family, disguised herself as a soldier, and enlisted in the infantry of the British army to find Richard.
Her adventures led her to fight in several battles of the Nine Years War, during which time she was hurt and taken prisoner. After her return, she re-enlisted in the Royal-Scots Dragoons and continued searching for Richard. As a dragoon, she traveled on horseback and fought on foot. It is also believed she enjoyed plundering after battles. During the campaign in the Netherlands, Kit managed to find Richard — with another woman. Kit told Richard off rather than reuniting and continued to serve in the military.
During the War of Spanish Succession, Kit sustained a skull fracture while recovering from being shot in her thigh. While being treated, she was discovered to be a woman. She was treated fairly and upon her return to England, she was given a pension and a bounty. After her life ended, she was buried with military honors.
Hannah Snell, The Earliest Known Female Royal Marine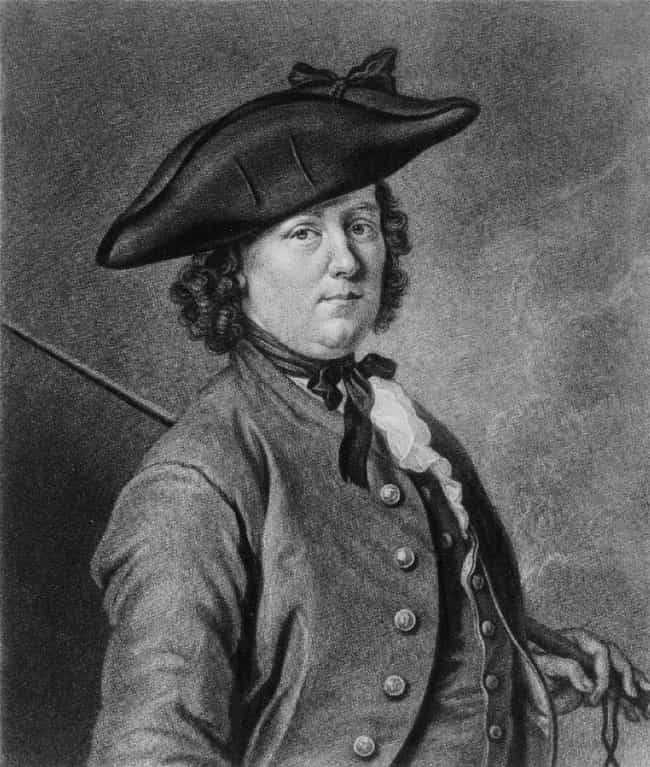 The UK's Royal Marines hold a status similar to that of the Marine Corps in the United States, and their history is no less colorful. Enter Hannah Snell, the earliest known Royal Marine.
Snell was born in 1729, in Worcester, England, and she got married as a young woman. In a similar turn of events to that of Kit Cavanaugh, Hannah's husband, James Summs, also went missing, and to find him, Hannah disguised herself and enlisted in the army. In Hannah's case, however, she took her brother-in-law's name to go undercover. She later discovered that James had been convicted and hanged for ending others' lives.
Undeterred, Hannah continued serving and enlisted in the Marines. She soon found herself on many adventures across the world eventually leading to fighting in India. During the campaign, Hannah was seriously hurt a total of twelve times, including a musket shot to the pelvis. It is believed she operated on herself to avoid her identity being discovered by a surgeon.
In the 1750s, she left the military and returned to England. It was at this point in her life that she decided to let her identity be known to her fellow Marines. As with Kit Cavanaugh, her identity wasn't met with ire, but rather with praise and support. She even managed to receive a pension and was honorably discharged from the Royal Marines.
For the rest of her life, she owned a pub and remarried several times. She also raised two children. Hannah Snell perished in 1791.