Action

Every Woman Who Has Died From Sleeping With James Bond

643 votes
172 voters
13.6k views
16 items
Follow
List Rules Vote up the women who suffered the worst fates after getting 007 inches of Bond.
James Bond's pants should come with a warning label: if you unzip them, there's a strong chance you'll be violently murdered within the next ten minutes (of screen time, at least). While Bond girls are known for being beautiful, malleable, and often working for the other side, they also have another common characteristic, death-by-sex. They're frequently killed shortly after shagging 007, often as a direct result of said shag. Bond outlives them all, and continues to freely spread his seed without giving much thought to the women he's condemning. What strange puritanical morality in swinging '60s movies.
Women 007 condemned are hardly helpless. Many are dangerous spies who seem destined to outlive Bond, given his habit of living life on the edge. Yet, thanks to sexist Bond tropes, these wily women invariably meet a gruesome end. Talk about coded messages in film.
For Bond experts out there keeping track, Elektra King (Sophie Marceau) of The World Is Not Enough and Miranda Frost (Rosamund Pike) of Die Another Day both sleep with 007 and die, but are not on this list. Why? Because they're villains who aren't killed until the end, and therefore don't fit the trope. May Day, who does appear here, is most definitely a henchwoman, not a villain.
So let's pour one out for the following ladies who had so much to offer yet fell victim to brutal, untimely deaths.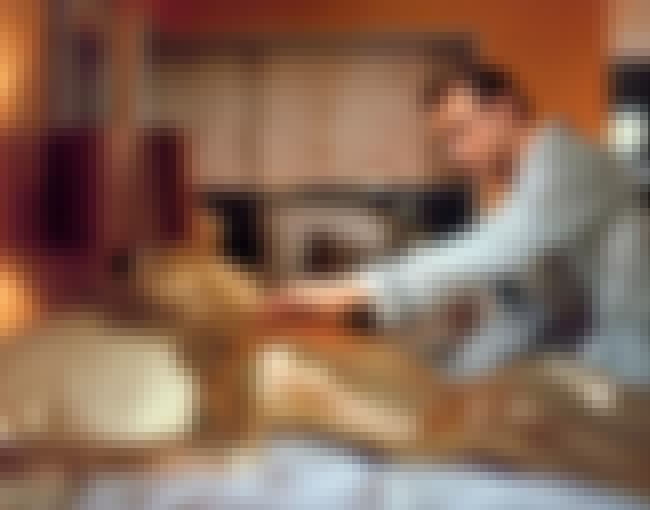 Film: Goldfinger
Bond: Sean "OG" Connery
Cause of Death: Skin Asphyxation
The Deets: Jill Masterson (Shirley Eaton) was hired by archvillain Auric Goldfinger to sit on his hotel room balcony and spy on his opponent's hands while he played cards on the pool deck below. When a suspicious James Bond investigates, he finds beautiful Jill in Goldfinger's suite and promptly bangs her.
Jill has just enough screen time to prance around the bed in Bond's over-sized shirt (a classic Bond-girl pastime) before Goldfinger's henchman Oddjob kills her by painting her entire body gold. She therefore dies of "skin asphyxiation," which, to save you the Googling time, is not real a thing.
Also Ranked
#6 on Fictional Characters Named Jill

Was this tragic?
see more on Jill Masterson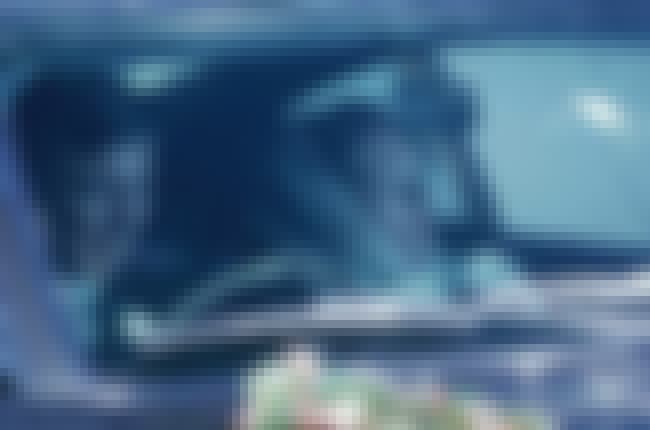 Film: On Her Majesty's Secret Service
Bond: George "One Shot" Lazenby
Cause of Death: Shot in the head
The Deets: James Bond once got hitched and, surprise surprise, it didn't end well. Tracy di Vincenzo (Diana Rigg, of The Avengers fame) is the daughter of crime boss Marc-Ange Draco. Draco has trouble dealing with his wild, unruly daughter, so he decides the best way to get her to settle down into a nice quiet life is to have her marry known spy and philanderer 007. Bond agrees to date her under the condition Draco give him information on longtime enemy Ernst Blofeld.
Of course, James and Tracy fall in love for reals and Bond asks her to marry him after a particularly cozy evening in a barn. They get about one minute of post-wedding bliss before Blofeld and friends kill the bride in a drive-by shooting.

Was this tragic?
see more on Teresa di Vicenzo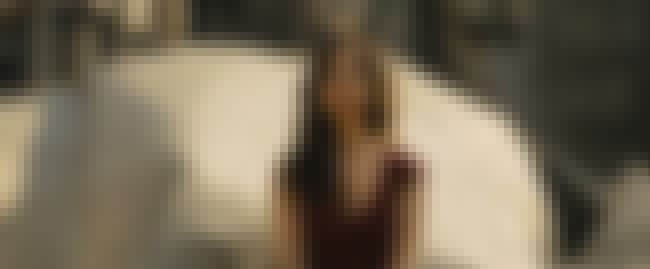 Film: Skyfall
Bond: Daniel Craig
Cause of Death: Shot in the head
The Deets: Sévérine (Bérénice Marlohe) is employed by Raoul Silva, one of the biggest psychopaths of the 007 franchise. When Bond approaches her with the aim of meeting Silva, he finds her scared and looking for a way out. Thinking Bond might be her best option to kill Silva, she invites him onboard a boat heading to Silva's island. He obliges and the two get steamy in the shower, because fear of impending death apparently turns them on.
Bringing Bond to the island wasn't exactly following orders, so Sévérine is beaten and tied up. Then Bond is forced to play a sick and twisted game with Silva, to shoot a shot of scotch off her head. While Bond shoots high, Silva shoots her in the head and kills her, which Bond considers "a waste of good scotch." He then attacks Silva and all his men, which begs the question, couldn't he have done that before Sévérine was murdered?

Was this tragic?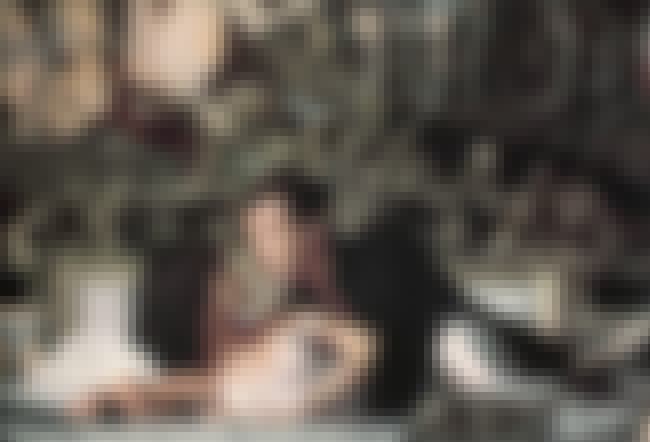 Film: Moonraker​​​​
Bond: Roger "Attempting Re-Entry" Moore
Cause of Death: Attacked by dogs
The Deets: Corinne Dufour (Corinne Cléry) is pilot and personal assistant to Moonraker space shuttle creator Hugo Drax. She flies Bond to the Moonraker facilities to speak with Drax, and gives him a tour of the grounds. Later that night, 007 visits Corinne to ask her what's really going on. She doesn't know much, and gets a little moore Roger than she bargained for, because why not? Sexy time concluded, Bond sneaks off to find Drax's secret safe and Corrine unsuccessfully tries to stop him.
Unfortunately for Corinne, Drax's spy is watching her. The following day, Drax fires her. As she turns to walk away into the woods, Drax's dobermans chase her down and, presumably, eat her alive.

Was this tragic?
see more on Corinne Dufour