Entertainment
Every Woman Who's Defended an Alleged Hollywood Sexual Abuser

On Thursday, October 5, 2017, the New York Times published a story describing numerous sexual harassment allegations against acclaimed Hollywood film producer Harvey Weinstein. Since then, there have been dozens of allegations detailing celebrities involved in sexual misconduct. The #MeToo movement launched and seemed to bring women together in an effort to combat Hollywood sexual abuse. But not every female stood united - some drew on their own positive experiences with the alleged parties to defend them, or express their feelings that the court of public opinion should withhold judgment until the allegations were proven.
What's the difference between Bill Cosby and Woody Allen? Is it okay to work with Roman Polanksi? Many Hollywood actors have defended their decisions to work with Allen and Polanski and say they would do so again in the future if given the opportunity. And yes, despite dozens of females detailing their own stories with the producer, there were still some people who defended Harvey Weinstein when the story broke. Here's a look at all the women who have defended an alleged Hollywood sexual abuser.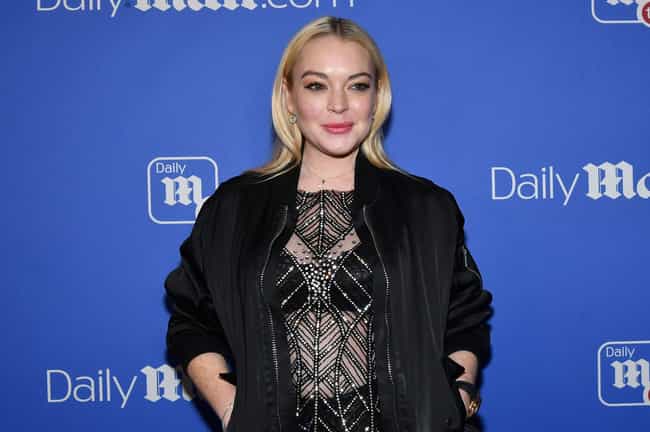 During the fall of 2017, it seemed like every day a different actress was publicly coming out with her own sexual assault allegations against disgraced movie producer Harvey Weinstein. Amid this onslaught of speculation, few people in the industry defended Weinstein. In fact, it seemed like all of Hollywood abandoned him, even his own brother and producing partner. One person who did come to his defense was Lindsay Lohan, who took to her Instagram account to stick up for Weinstein.
In one Instagram video post, Lohan said, "I feel very bad for Harvey Weinstein right now. I don't think it's right what's going on."
In another post, she went after Weinstein's now estranged wife, saying, "I think Georgina [Chapman] needs to take a stand and be there for her husband. He's never harmed me or done anything wrong to me. We've done several movies together and so I think everyone needs to stop, I think it's wrong. So stand up."
Both of the Instagram videos were deleted from her account following a flurry of backlash.
The outrage from her previous posts wasn't enough to dissuade her from continuing to speak about the issue. In an August 2018 interview with The Times, Lohan spoke about the Me Too movement, saying, "I'm going to really hate myself for saying this, but I think by women speaking against all these things, it makes them look weak when they are very strong women... You have these girls who come out, who don't even know who they are, who do it for the attention. That is taking away from the fact that it happened."
see more on Lindsay Lohan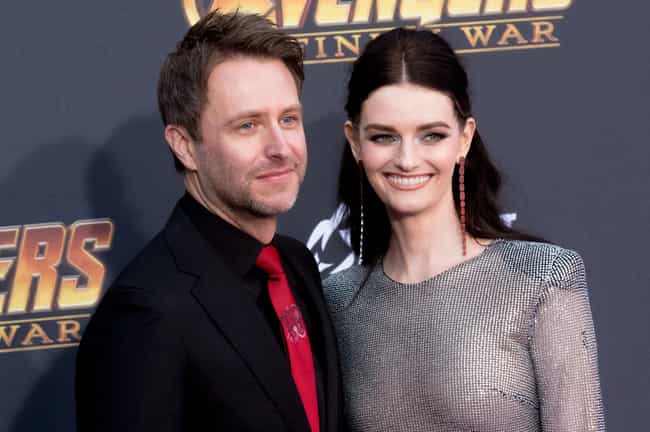 Lydia Hearst, model and fashion blogger, defended her husband Chris Hardwick against the allegations made against him by an ex-girlfriend. Chloe Dykstra accused him of sexually assaulting and emotionally abusing her throughout the three-year relationship.
Hearst, however, believes her husband is being punished for something he never did. She made an official statement to People:
This is not a statement in defense, this is a statement of defense... As someone who has been involved in toxic relationships in the past, I know first hand the importance of sharing these stories and do not take this situation lightly... I have made the decision to come out in support of my husband not out of obligation, but out of necessity to speak the truth about the person I know. Chris is nothing but loving and compassionate and is the only person who has stood by me, never judged me, helped me heal, and feel whole. To defend my husband would be giving credence to any of these accusations. I will not do that.
see more on Lydia Hearst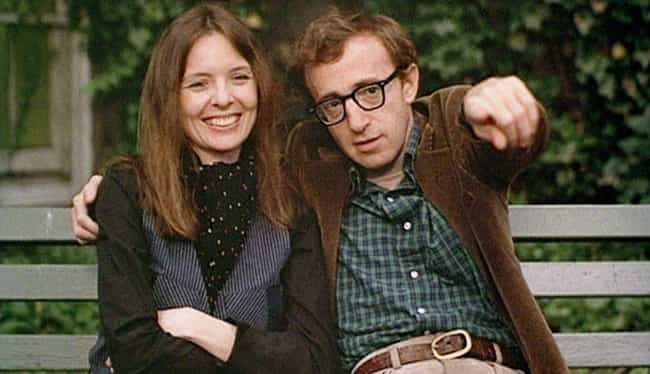 Director Woody Allen has long been infamous for marrying his former partner Mia Farrow's adopted daughter. He has also faced sexual assault allegations that he molested his adopted daughter Dylan Farrow.
Diane Keaton, who won her sole Academy Award for portraying the titular Annie Hall in Allen's film of the same name in 1978, came out on Twitter on January 29, 2018, in defense of Allen, stating, "Woody Allen is my friend and I continue to believe him."
see more on Diane Keaton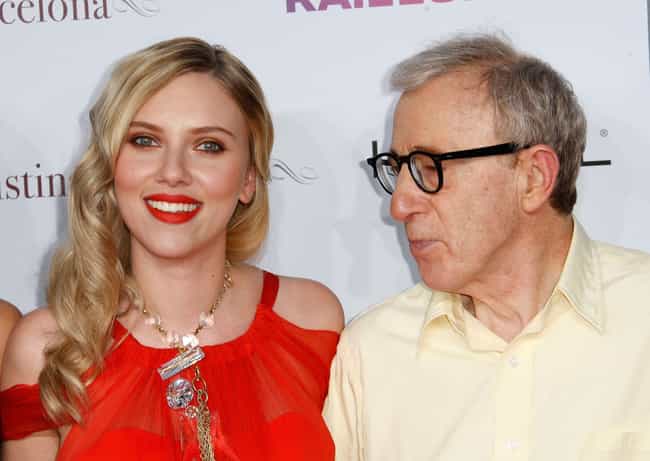 In 2014, Woody Allen's adopted daughter Dylan Farrow published an open letter in the New York Times describing the details of Allen's alleged sexual assault against her when she was a girl. In the letter, Ms. Farrow also called out several Hollywood actors and actresses who continued to work with Allen despite the accusations. One of them was Scarlett Johansson, who appeared in the Woody Allen films Match Point, Scoop, and Vicky Cristina Barcelona (it should be noted that the last time Johansson worked with Allen was in 2008, several years before the letter was published).
"What if it had been your child, Cate Blanchett?" Ms Farrow wrote, "Louis CK? Alec Baldwin? What if it had been you, Emma Stone? Or you, Scarlett Johansson? You knew me when I was a little girl, Diane Keaton. Have you forgotten me?"
One month later, Johansson publicly defended the Manhattan auteur and called Ms. Farrow's letter "irresponsible." The Lost in Translation actress added, "I'm unaware that there's been a backlash. I think he'll continue to know what he knows about the situation, and I'm sure the other people involved have their own experience with it. It's not like this is somebody that's been prosecuted and found guilty of something, and you can then go, 'I don't support this lifestyle or whatever.' I mean, it's all guesswork."
see more on Scarlett Johansson