Entertainment
Howard Hughes's Wives, Girlfriends & Romances

Updated September 10, 2019
270.9k views
66 items
Famous people who have dated Howard Hughes, listed by most recent with photos when available. If you're wondering "Who has Howard Hughes dated?" then you've come to the right place. You might also be interested in these shocking facts about Howard Hughes' many obsessions. This list features Howard Hughes's ex-girlfriends along with additional information about them, such as when they were born and what their profession is. These women come in all shapes and sizes, but what they all have in common is that they're all women that Howard Hughes has either dated or canoodled with. It's not hard to get jealous of these women that Howard Hughes has gone out with, so try your hardest to contain your envy.
Howard Hughes' last wife, Jean Peters, was reported to be the only woman he had ever loved. Although they ended up getting divorced, Howard Hughes had his men follow Jean Peters everywhere to keep a close eye on her.
People here include Howard Hughes' exes and women he married like Bette Davis, Katharine Hepburn, Rita Hayworth, Faith Domergue, and Ava Gardner. Despite multiple wives and a long list of exes and flings, Howard Hughes never had children.
This list answers the questions, "What are the names of Howard Hughes's ex-girlfriends?" and "Who has Howard Hughes linked up with?"
It's not certain whether the people on this list are women that Howard Hughes has been intimate with but it's safe to assume that when two adults are going out that some action will inevitably occur. Who has Howard Hughes slept with? We can't say for sure but it's most likely all the women on this list.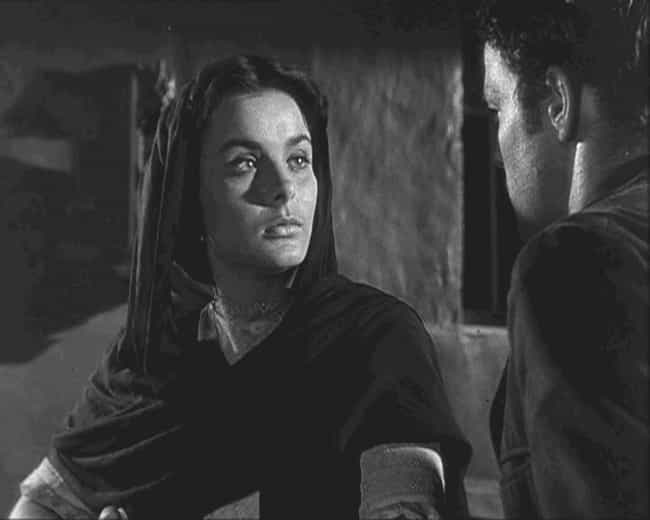 Elizabeth Jean Peters (October 15, 1926 – October 13, 2000) was an American actress. She is known as a star of 20th Century Fox in the late 1940s and early 1950s, and as the second wife of Howard Hughes. Although possibly best remembered for her siren role in Pickup on South Street (1953), Peters was known for her resistance to being turned into a sex symbol. She preferred to play unglamorous, down-to-earth women. ...more on Wikipedia
Age: Dec. at 74 (1926-2000)
Birthplace: USA, East Canton, Ohio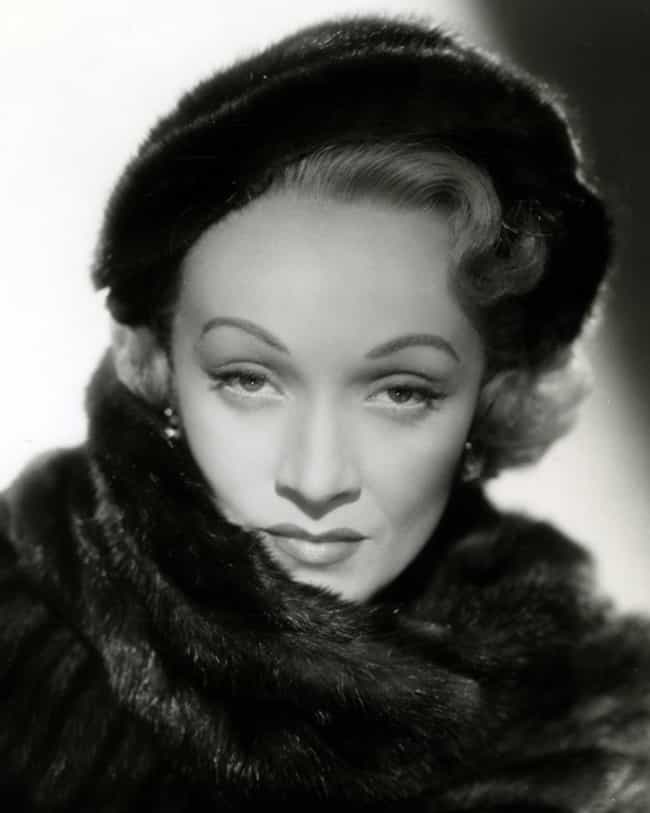 Howard Hughes reportedly had an affair with Marlene Dietrich in 1947.
Marie Magdalene "Marlene" Dietrich (, German: [maɐ̯ˈleːnə ˈdiːtʁɪç]; 27 December 1901 – 6 May 1992) was a German-American actress and singer. Throughout her long career, which spanned from the 1910s to the 1980s, she continually reinvented herself.In 1920s Berlin, Dietrich acted on the stage and in silent films. Her performance as Lola-Lola in The Blue Angel (1930) brought her international acclaim and a contract with Paramount Pictures. Dietrich starred in Hollywood films such as Morocco (1930), Shanghai Express (1932), and Desire (1936). She successfully traded on her glamorous persona and "exotic" looks, and became one of the highest-paid actresses of the era. Throughout World War II, she ...more on Wikipedia
Age: Dec. at 91 (1901-1992)
Birthplace: Schöneberg, Germany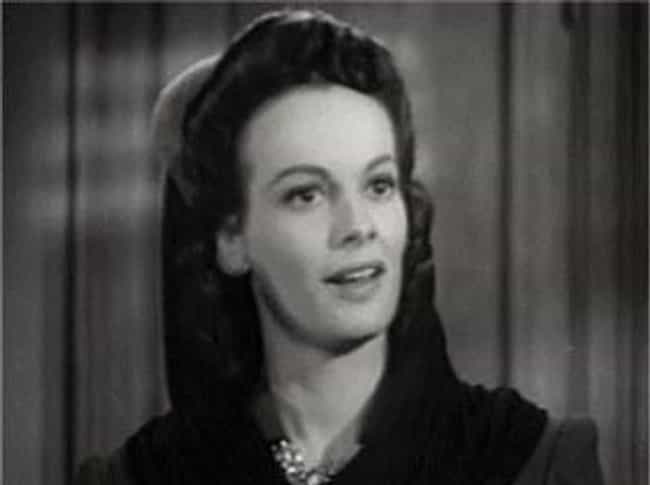 Faye Margaret Emerson (July 8, 1917 – March 9, 1983) was an American film actress and television interviewer known as "The First Lady of Television". Beginning in 1941, she acted in many Warner Bros. films. In 1944, she played one of her more memorable roles as Zachary Scott's former lover in The Mask of Dimitrios. From 1944 to 1950, she was the third wife of Colonel Elliott Roosevelt, son of Franklin Delano Roosevelt. For her contributions to the motion picture industry, Emerson received a star on the Hollywood Walk of Fame in 1960. Her star is located at 6529 Hollywood Blvd. ...more on Wikipedia
Age: Dec. at 66 (1917-1983)
Birthplace: Elizabeth, Louisiana, United States of America
Rumor has it that Howard Hughes linked up with Rita Hayworth in 1947.
Rita Hayworth (born Margarita Carmen Cansino; October 17, 1918 – May 14, 1987) was an American actress and dancer. She achieved fame during the 1940s as one of the era's top stars, appearing in 61 films over 37 years. The press coined the term "The Love Goddess" to describe Hayworth after she had become the most glamorous screen idol of the 1940s. She was the top pin-up girl for GIs during World War II.Hayworth is perhaps best known for her performance in the 1946 film noir, Gilda, opposite Glenn Ford, in which she played the femme fatale in her first major dramatic role. Fred Astaire, with whom she made two films, once called her his favorite dance partner. Her greatest success was in the ...more on Wikipedia
Age: Dec. at 69 (1918-1987)
Birthplace: New York City, USA, New York