Movie Quotes
Wonder Woman Movie Quotes

Updated June 4, 2017
809 votes
482 voters
39.4k views
9 items
List Rules Vote for your favorite Wonder Woman movie quotes!
Wonder Woman movie quotes provide the dialogue to the film about the DC Comics warrior princess. Patty Jenkins directed the movie using a screenplay Allan Heinberg write based on a story he created with Zack Snyder and Jason Fuchs based on the character by William Moulton Marston. Wonder Woman opened theatrically in the United States on June 2, 2017.
In Wonder Woman, the early life of Diana Prince (Gal Gadot, Lilly Aspell and Emily Carey) sets the stage for her adult life. While Diana is the daughter of Queen Hippolyta (Connie Nielsen) and Zeus, she was raised not knowing her true identity as an Amazon warrior. Despite that, Diana secretly trains for battle with her aunt, Antiope (Robin Wright).
So years later, during World War I, when pilot Steve Trevor (Chris Pine) crashes and tells Diana that she and Hippolyta are in danger, Diana is primed and ready to fight. Alongside Steve, Diana works to protect the world from German general Erich Ludendorff (Danny Huston) whose chemical weapon could result in the war to end all wars. It's not an easy task, but Diana is the right woman for the job.
Wonder Woman was just one of several highly anticipated summer 2017 movies alongside the likes of Drone, Baywatch, Pirates of the Caribbean: Dead Men Tell No Tales and Wakefield.
Queen Hippolyta: If you choose to leave, you may never return.
Diana Prince: Who will I be if I stay?
Diana and her mother argue about what Diana should do in these Wonder Woman movie quotes. Diana wants to leave and fight, but Queen Hippolyta wants Diana to stay and remain safe.
Should this be higher or lower?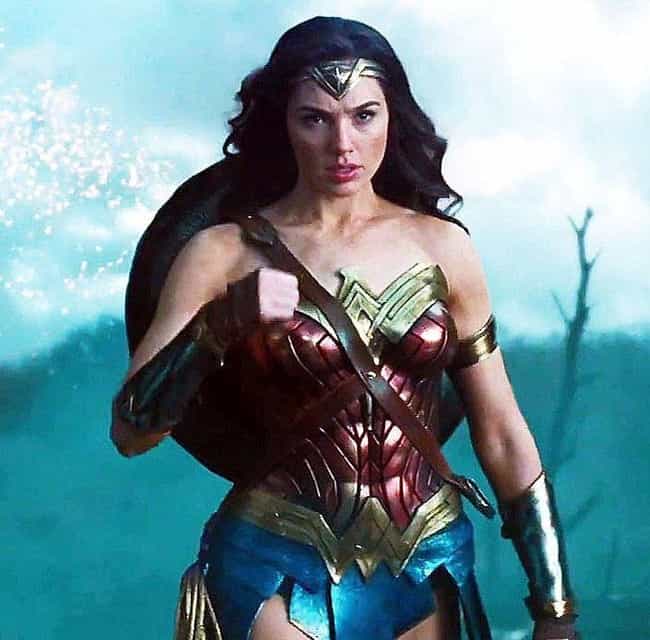 Our Sacred Duty to Defend the World
Diana Prince: It is our sacred duty to defend the world and it is what I am going to do.
Diana's true destiny might have been hidden from her when she was growing up, but as she shows in this Wonder Woman movie quote, she's still all about defending the world. Atta girl!
Should this be higher or lower?
I Used to Want to Save the World
Diana Prince: I used to want to save the world, this beautiful place. But the closer you get, the more you see the great darkness within. I learned this the hard way, a long, long time ago.
Diana explains a little about her life and in turn explains a bit about the film in these Wonder Woman movie quotes. She really wants to save the world, but that involves seeing some pretty awful things along the way.
Should this be higher or lower?
General Erich Ludendorff: What are you?
Diana Prince: I am Diana of Themyscira, daughter of Hippolyta, Queen of the Amazons. In the name of all that is good, your wrath upon this world is over.
Diana offers General Erich Kundenforff some fighting words in these Wonder Woman movie quotes. She's there to take him down and save the world in the process. No biggie.
Should this be higher or lower?