Entertainment
Mathletes To Sexual Harassment: What Happened To The Cast Of The Wonder Years?

What happened to the cast of The Wonder Years? While none of the main cast have gone on to become A-List Hollywood actors, many of them have gone on to prolific and accomplished careers in entertainment. Here is what Kevin, Winnie, and the rest of the gang have been up to since the beloved series left the air in 1993.
The Wonder Years first premiered in 1988 after 80 million people had just watched the Washington Redskins beat up on the Denver Broncos in Super Bowl XXII. From the opening scene, audiences got the chance to see something they've never witnessed before on television: a single camera sitcom, without a laugh track, and with the plot device of a narrator rehashing his youth.
The show was seeped in nostalgia. It made older audiences yearn for the memories of their first kiss and younger audiences relate to the awkwardness of growing up. It was a coming of age comedy that acted more like a drama. And because it was set in the late 1960s, there were Vietnam era political undertones that affected every character differently.
Here is a look at The Wonder Years cast then and now. Is Josh Saviano really Marilyn Manson? Is Danica McKellar an actual math genius? What actors made headlines in 2018 for sexual harassment claims? Where are they now? Read on to find out.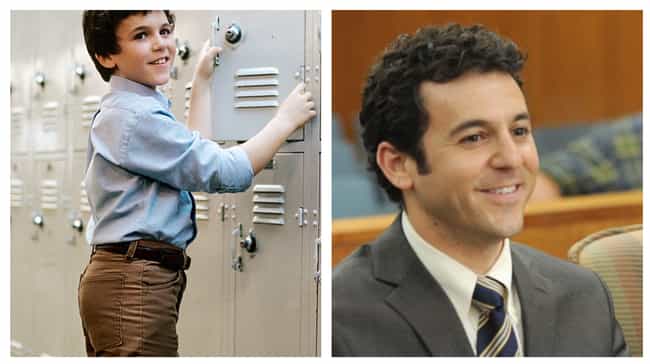 Then: Fred Savage was just 12 when he was cast as the lead character, Kevin Arnold, on The Wonder Years. Savage already had several acting credits to his name prior to getting cast as Arnold, including the grandson in The Princess Bride. Savage quickly became the sweet, cute boy that stole the hearts of many tween and teenage girls around the country.
Savage said of his The Wonder Years experience: "The persona of The Wonder Years is something that's going to be with me forever. And I'm happy for that. It's nothing that I'd ever shy away from, and it makes me feel so good that it's something people still remember and talk about it and think of it so fondly."
What He's Been Up To: Savage never found another star-making role following The Wonder Years. However, he has been the lead in a few sitcoms that did not quite find an audience, such as The Grinder and Netflix's Friends from College. He has also made several guest appearances in shows like Modern Family and The Rules of Attraction. Savage has also taken his talent behind the camera. He's directed multiple episodes of many different sitcoms: Modern Family, Two Broke Girls, and Garfunkel and Oats, to name just a few.
Sexual Assault Claim: In January 2018, allegations from 1993 made the headlines that costume designer Monique Long filed a sexual harassment lawsuit against Savage (who was 16 at the time) and Jason Hervey (20). The costume designer alleged that both Savage and Hervey physically and verbally assaulted her. The lawsuit was ultimately settled out of court. However, Savage denied the allegations. He said in 1996, "I was completely exonerated. I really don't want to talk about it. It was a terrible experience."
Age: 39
Birthplace: USA, Chicago, Illinois
see more on Fred Savage
Then: Just as almost every teenage girl had a crush on Fred Savage, almost every teen boy had a thing for Danica McKellar. The actress played Winnie Cooper, Kevin's sometimes friend-turned-girlfriend-turned-friend-turned-girlfriend on the coming of age series. McKellar had just a couple of acting credits prior to landing the breakout part of Cooper at the age of 13.
What She's Been Up To: After The Wonder Years ended in 1993, the brainy McKellar attended UCLA where she majored in math. Her math skills impressed one of her professors so much that during her senior she helped to come up with a new mathematical proof that they called the Charles-McKellar-Winn theorem. After graduating summa cum laude, McKellar went back to the world of acting.
The actress went on to make several appearances on various television programs such as NYPD Blue, The Big Bang Theory, How I Met Your Mother, and The West Wing. In 2014, McKellar participated in ABC's Dancing With The Stars, where she finished in sixth place.
In 2005, McKellar ultimately went back to math and earned her Ph.D. She has served as an academic inspiration for young girls to get into math. She wrote the 2007 book Math Doesn't Suck: How to Survive Middle School Math without Losing Your Mind or Breaking a Nail. The publication did so well that McKellar went on to pen a series of math-inspired best sellers: Kiss My Math: Showing Pre-Algebra Who's Boss, Hot X: Algebra Exposed!, and Girls Get Curves: Geometry Takes Shape.
Age: 44
Birthplace: La Jolla, San Diego, California, United States of America
see more on Danica McKellar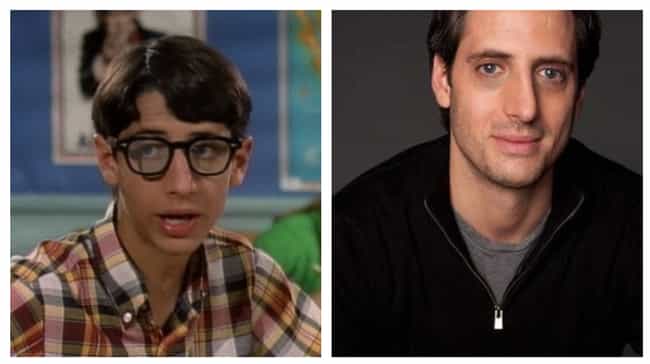 Then: Josh Saviano played Kevin's nerdy best friend Paul Pfeiffer in the series from 1988-1993. He had little acting experience before landing the role. As the show progressed, Kevin and Paul seemed to drift apart as they became interested in different things. His character would eventually wind up attending Harvard.
What He's Been Up To: Of course, there is the crazy, ridiculous, rumor that Josh Saviano grew up to be shock rocker Marilyn Manson. Yes, they do sort of look alike but no, they are definitely two separate people. Saviano actually decided to leave show business all together after The Wonder Years. He went to Yale University, where he graduated with a degree in Political Science, and then it was off to law school. Saviano is currently a practicing attorney in New York.
Saviano is also an entrepreneur. According to his LinkedIn page: "I founded Act 3 Advisors to allow me to partner with artists and entrepreneurs who are looking to make the transition from individual artist to branded business."
In 2014, Saviano briefly stepped back into the acting spotlight. He played Counselor Don Taft for three episodes on the TV series Law & Order: Special Victims Unit.
Age: 42
Birthplace: USA, White Plains, New York
see more on Josh Saviano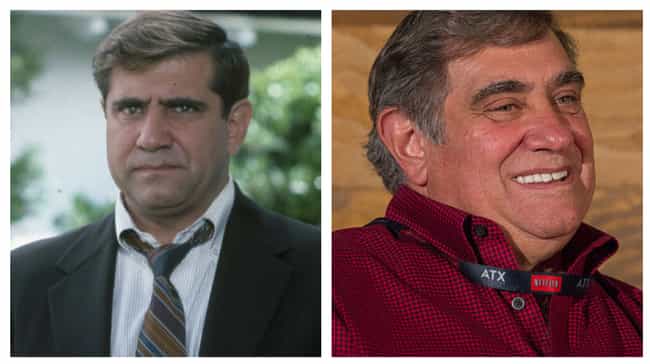 Then: Prior to landing the role of cankerous dad Jack Arnold on The Wonder Years, Dan Lauria was already an established actor. The Marine Corps veteran, who served briefly in Vietnam, had appeared in several TV series, including Cagney & Lacey and Growing Pains.
What He's Been Up To: Lauria is the definition of a working actor in Hollywood. He has amassed over 180 acting credits on the big and small screen. After The Wonder Years left the air in 1993, Lauria continued his prolific career as a character actor on television. He appeared as a regular in TV shows like Party of Five and JAG.
Lauria is also a veteran stage actor who has appeared in several plays both on and off Broadway. Perhaps his most acclaimed stage performance came in 2010's Broadway production of Lombardi. Variety said of the actor's turn as the famed NFL coach: "In the end, the show hangs on the character of Lombardi and Lauria's compelling performance."
Age: 68
Birthplace: New York City, New York, United States of America
see more on Dan Lauria