Weird History
Woody Guthrie Wrote Songs About His Distaste For Fred Trump

Updated November 13, 2019
124.5k views
10 items
In 2015, future President Donald Trump said: "My legacy has roots in my father's legacy." But it's not just a penchant for business that trickles down from the top of the gold-encrusted Trump family tree. Trump's dad Fred had an unexpected occupant in one of his New York properties in the early 1950s: American balladeer and social justice warrior Woody Guthrie. And guess what? Guthrie was no fan of Old Man Trump.
While contemporary musicians like Adele, Miley Cyrus and Waka Flocka Flame have all taken to social media in order to slam Donald Trump's ideals, this was merely round two. Over 60 years ago, Guthrie was feverishly penning tunes lambasting Fred Trump for racist behavior. "Old Man Trump," Guthrie's song about Fred, exposed a dark world where the landlord and rumored KKK affiliate profited off of an apartment complex that housed only white families. It included the scathing lines, "I suppose that Old Man Trump knows just how much racial hate/He stirred up in that bloodpot of human hearts/When he drawed that color line."
Guthrie Was No Stranger To American Protest Songs By The Time He Was Spitting Fire About Fred Trump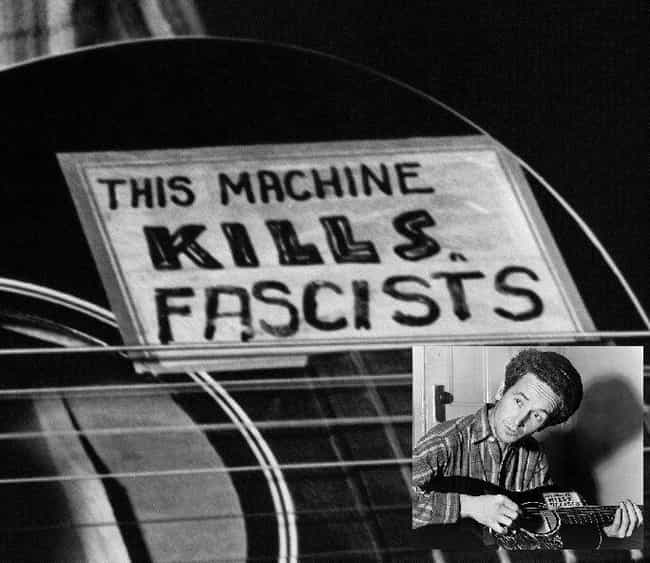 Woody Guthrie is known as a founding father of American protest music. His most famous work was the alternative version of the national anthem ("God Bless America") called "This Land Is Your Land," which he wrote in 1941. It has been played at protest rallies, sung around campfires, and trumpeted at progressive schools because of its appeal to a Left-leaning political mentality. It was his very lifestyle that made him understand struggles within the tight confines of the American dream. He was thrown deep into the trenches of Middle American life as he walked, hitchhiked, and rode railways from his home in Oklahoma across the country.
By the time Guthrie encountered Fred Trump, he had already written racially charged protest songs like "The Ferguson Brothers Killing," which condemned the police brutality that killed Charles and Alfonso Ferguson in 1946; however, it took over 60 years for historians to discover the impact Trump had on the singer-songwriter.
Before The Two Tangled, Fred Trump Had Already Been Arrested At A KKK Rally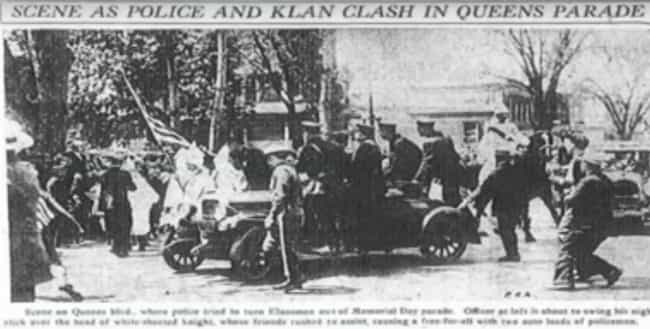 In May of 1927, a 21-year-old Fred Trump was arrested at a Klan rally in Jamaica, Queens. A New York Times article from the incident describes the scene as "1,000 Klansmen and 100 policemen [staging] a free-for-all." Trump was named as one of the seven people who were arrested in Klan robes in the wake of the day's violence. For his part, Donald Trump vehemently denied that his father was ever arrested at a Klan rally, and urged New York Times reporter Jason Horowitz to drop the subject, stating, "It shouldn't be written because it never happened, number one. And number two, there was nobody charged."
Trump did get one thing right: his father was never charged. Out of the seven people arrested, Trump's father was the only one who got off completely free. According to a clipping from the now defunct Daily Star, four of those arrested were expected to go to court and two were paroled. One, Fred Trump, was not held on charges. This doesn't negate his standing as a member of the Klan. According to newspaper clip obtained by VICE, all the people arrested were wearing Klan attire. This included Fred Trump.
Decades After The Klan Rally, Fred Trump Became A Real Estate Mogul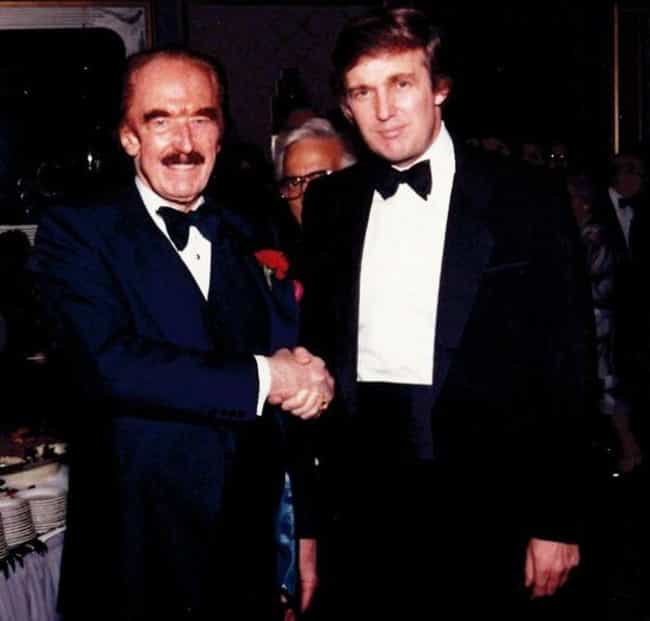 The years following Fred Trump's arrest were very fruitful for the budding real estate mogul. The elder Trump became a wealthy real estate developer who housed thousands of families in New York while fielding consistent accusations of racism. Some of the complaints were informal, and some were blasted out through the power of song. The "informal" accusations came to a head when Woody Guthrie accused Trump of drawing a "color line" in a neighborhood near Coney Island. The formal accusations reached a peak in the 1970s, when the US Department of Justice brought a claim against Trump and his son for racist housing practices.
Fred Trump Developed The Beach Haven Public Housing Complex Near Coney Island, And Then Woody Guthrie Showed Up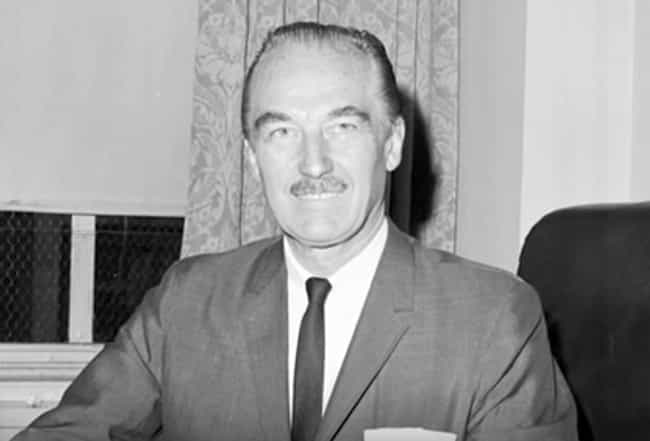 In the years following World War II, hundreds of thousands of servicemen returned to New York City, and affordable public housing became a major priority for the local government. The Federal Housing Authority stepped in to issue loans and subsidies for developers willing to construct blocks of housing. Guess who jumped at the opportunity? Fred Trump. Trump ended up making much of his fortune by constructing public housing and collecting rent on the properties.