Weird Nature
Male Woolly Mammoths Were Idiots - Which Is Probably Why They Went Extinct

Out of all of the prehistoric animals that have roamed the planet, the extinct woolly mammoth is perhaps one of the most enduring to humanity. This is largely because they are incredibly similar to elephants that are alive today and because they only went extinct a few thousand years ago - meaning that they coexisted with modern humans. They also lived during the Ice Age, a period of time that seems completely alien to modern people as it is so different to the kind of conditions that we live in.
Thanks to the huge amount of study that surrounds these creatures, there are plenty of interesting woolly mammoth facts that have been discovered in the last few decades. These have not only allowed us to explain what happened to the woolly mammoth but also understand how it lived and the unique evolutionary adaptations it developed to live in the harsh environments it called home.
Mammoth Fossils Overwhelmingly Belong To Males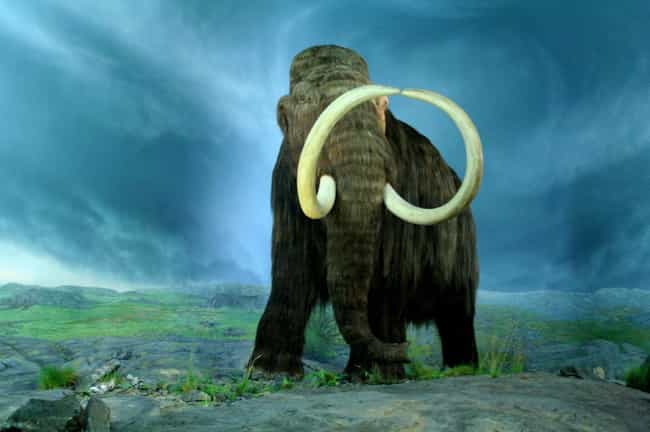 One of the most puzzling things about the woolly mammoth is the fact that scientists have realized that the vast majority of fossils found are from male mammoths. This proved confusing considering that in most other species, the fossil record would show an even amount of both sexes as long as there was a roughly equal number of each sex. "We were very surprised because there was no reason to expect a sex bias in the fossil record," said study author Patricia Pecnerova. With 69% of all fossils found belonging to male mammoths, researchers have worked hard to find a compelling explanation.
Males Would Wander Around Alone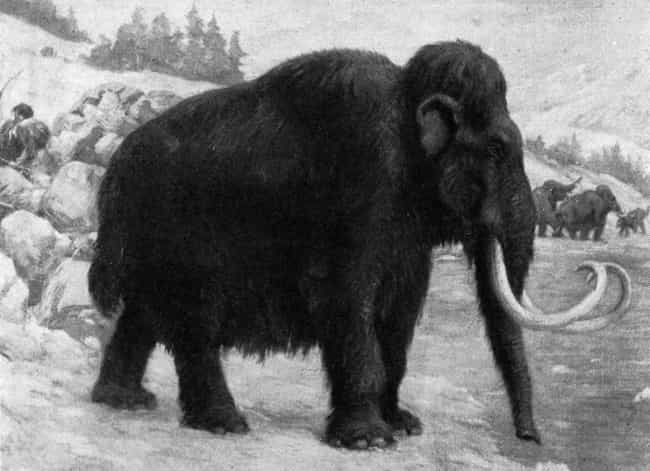 A prominent theory that has been suggested recently to explain why male fossils are often found is that they were more likely to roam around by themselves. This meant that they would not be part of a herd and didn't have the protection that this would provide, both in terms of protection from predators and the collective intelligence to avoid potential threats. "Without the benefit of living in a herd led by an experienced female, male mammoths may have had a higher risk of dying in natural traps such as bogs, crevices, and lakes," said Love Dalen of the Swedish Museum of Natural History.
Females Generally Moved Around In Herds

While males would often be caught up in hazards that would lead to natural preservation, such as bogs and lakes, this usually wasn't the case with female mammoths. The reason for this is that they were generally more risk-averse. They would normally be found moving around in large herds led by an older matriarch. This combined experienced would mean that they were more capable of avoiding potentially threatening situations, like thin ice or mud flows, as they were more aware of the dangers of the environment.
That Doesn't Mean That Mammoths Were Dumb As A Whole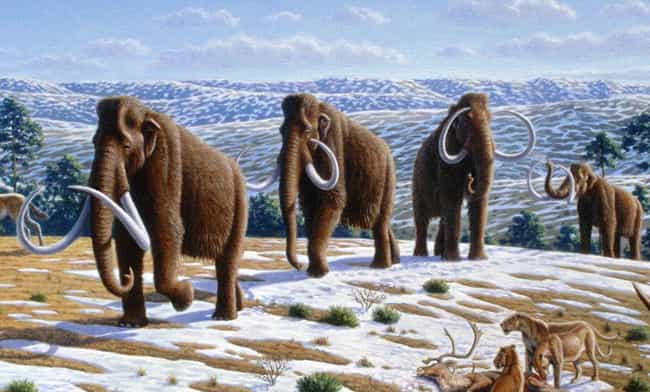 Although males might have sometimes acted in a rather idiotic manner, that doesn't mean that woolly mammoths were dumb as a species. A study conducted in Russia in 2015 suggested that they were likely just as intelligent as modern day African elephants. Comparing the brains of a preserved woolly mammoth known as Yuka with elephant specimens from South Africa found that they were almost identical in terms of size and structure. This means that they were likely to have similar cognitive abilities.