Weird History
The Most Surprising Jobs Held By People Who Later Became World Leaders

539 votes
93 voters
2.9k views
15 items
List Rules Vote up the jobs you wouldn't expect to see on a world leader's resume.
While many world leaders have followed "traditional" career paths of law or the military to rise through the ranks of their country's government, others have taken more unusual routes to political power.
For instance, it is well-known that Ronald Reagan was an actor in Hollywood prior to pursuing his political career, and Jimmy Carter was a peanut farmer - but how many people are aware that the current president of Ukraine and the current leader of Guatemala both portrayed fictional heads of state on television? Or that Harry Truman sold ties and belts as the co-owner of a haberdashery? Or that the current president of Turkmenistan previously worked on his predecessor's teeth?
Whether taken to support their family or help pay for schooling - or even in pursuit of a true passion - here are world leaders' most surprising jobs before they rose to power.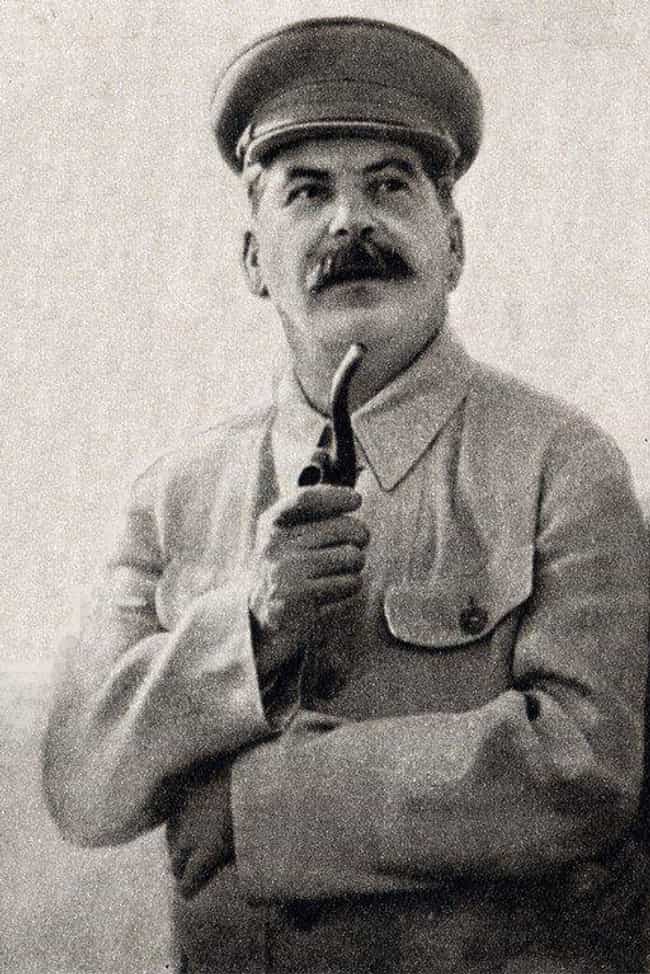 One of the most notorious political leaders of the 20th century, Joseph Stalin led the Soviet Union from the mid-1920s to 1953. By 1937, he held complete personal control over both the Communist Party and the state.
The son of a cobbler and a washerwoman, Stalin grew up in poverty. As a teenager, he enrolled at the Spiritual Seminary of Tiflis with the intention of becoming a priest. In constant trouble with his instructors, he eventually lost interest in his studies and joined a forbidden book club. It was through this club that he was first introduced to Marxism. Stalin left the seminary in 1899 and took a job at the Main Physical Observatory in Tiflis at the age of 21. There, he was employed as an observer and recorder of meteorological data. This was the only "ordinary" job the future General Secretary of the Communist Party and Premier of the Soviet Union would ever hold.
While working at the observatory, Stalin continued his revolutionary activities, and organized protests and strikes. This led to the end of his meteorological career in 1901. After this, Stalin began to work full-time for the socialist revolutionary movement.
Age: Died at 75 (1878-1953)

Are you surprised?
see more on Joseph Stalin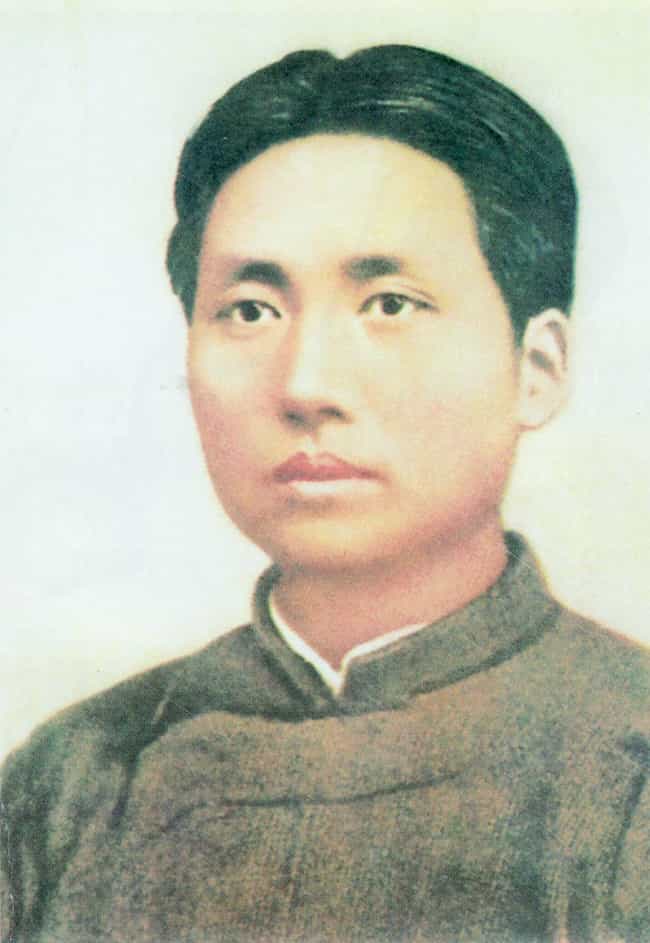 Though widely recognized today as one of the most influential leaders in modern history, at one point in his life, Mao Zedong struggled to earn a living as a university librarian.
Born into a wealthy farming family in 1893, Mao bounced from job to job as a young man. A supporter of the Xinhua Revolution, he joined the rebel forces. He resigned shortly after the Republic of China was formed in 1912 and, over the next few months, enrolled in and dropped out of various schools for soap production, law, and economics, as well as a police academy.
In 1913, Mao tried to become a teacher and enrolled at the Hunan Provincial Fourth Normal School. After it was merged into the Provincial First Normal School, Mao became exposed to Marxist ideas and became convinced of the need to organize a communist party.
After graduation, Mao moved to Peking (Beijing) and lost the financial support of his family. He landed a job as an assistant librarian at the university. Although he was able to continue his intellectual pursuits and get involved in political activities, Mao grew tired of his menial job and left the position in 1919.
Age: Dec. at 83 (1893-1976)

Are you surprised?
see more on Mao Zedong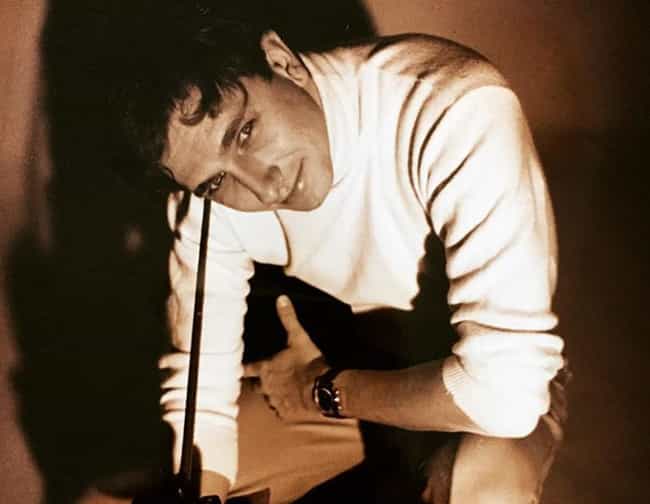 Borut Pahor's extremely successful political career has spanned three decades. He's the first person in Slovenia's history to have served as its speaker of the parliament, prime minister, and president, and only the second person to win two terms as president.
Despite his extensive experience, his political rivals still refer to him as "Barbie" because of his previous work. While attending university in the capital city of Ljubljana (where he studied political science), Pahor worked as a male model to help pay for his studies.
Today, Pahor doesn't shy away from his past career as a model. In fact, he leans into it. Using social media to help get his political message across, he has posted many photos of himself in different types of poses on Instagram. There is even a hashtag, #boruting, which Slovenians use to parody his social media poses and personas.
Age: 55

Are you surprised?
see more on Borut Pahor
Composer - Ivo Josipović, Former President Of Croatia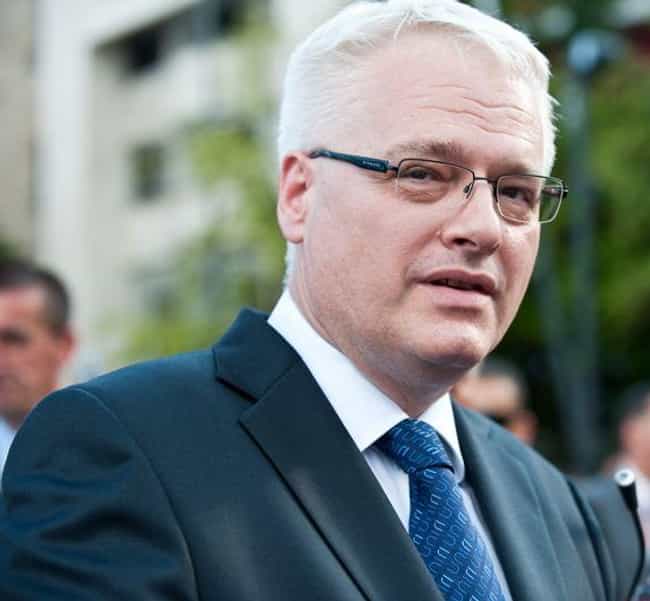 Ivo Josipović served as president of Croatia from 2010 to 2015, and became the first president of that country to not be elected to a second term. He is currently the leader of the non-parliamentary Forward Croatia Party, and has discussed the possibility of merging that party with the country's Social Democratic Party. He has denied any intention of running for president again.
Josipović originally studied to become a musician, not a politician, and graduated from the Zagreb Music Academy in 1983. He has served as the music director of the international classical music festival Music Biennale Zagreb since 1991, and occasionally lectures at the Zagreb Music Academy.
The composer of at least 45 chamber music pieces, Josipović's work has been performed by musicians both in Croatia and in other countries. He has won awards for his music, including one from the European Broadcasting Union (1985) and the Porin Award (1999) for his composition "Samba da Camera." He won another Porin Award in 2000 for his composition "Tisuću lotosa" ("A Thousand Lotuses").
When he was elected president in 2010, Josipović vowed not to give up his musical career. He announced that he would spend his spare time composing an opera on John Lennon's passing, but later admitted his duties were too time-consuming to allow him to work on it.
Age: 62

Are you surprised?