Politics
19 World Leaders Who Have Tattoos

Updated August 13, 2019
167.4k views
19 items
Tattoos are much more accepted nowadays than they used to be. In the past, tattoos had a certain negative connotation associated with them. While that's not entirely gone now, it's definitely subsided considerably. With that in mind, it might be surprising to learn that there are many world leaders with tattoos, and even more past world leaders with tattoos than you would have ever expected.
President Barack Obama might not have any tattoos (that we know of), but a couple of former US presidents certainly did. Canadian Prime Minister Justin Trudeau has a tattoo, and there are several congressmen and congresswomen past and present who have tattoos. Tattoos are all over the political landscape, but many politicians choose to keep them out of sight when it comes time for pictures.
There still aren't any world leaders with face tattoos, but the Czech Republic almost claimed that throne when Vladimir Franz - a man with a full-fledged face tattoo - ran for president. It's becoming more and more acceptable for politicians with tattoos to put them on public display, though many, if not most, still choose to keep them covered most of the time.
Check out this list of some of the most interesting politicians who have tattoos. You might even get some ideas for your next tattoo!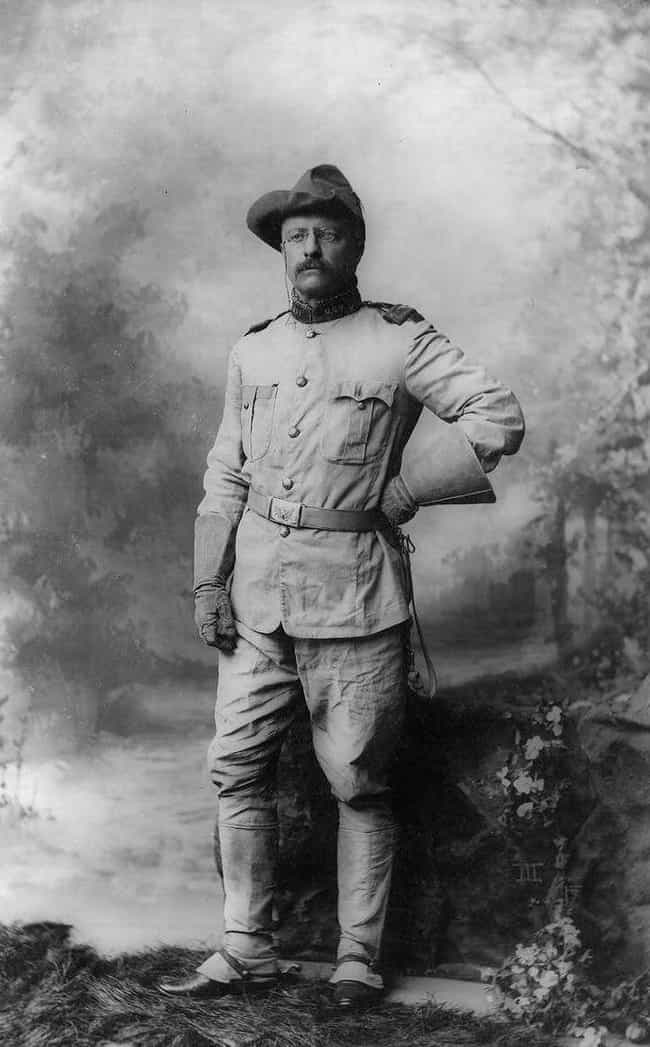 Is said to have had his family crest on his chest.
Theodore Roosevelt Jr. ( ROH-zə-velt; October 27, 1858 – January 6, 1919) was an American statesman, politician, conservationist, naturalist, and writer who served as the 26th president of the United States from 1901 to 1909. He served as the 25th vice president from March to September 1901 and as the 33rd governor of New York from 1899 to 1900. As a leader of the Republican Party, he became a driving force for the Progressive Era in the United States in the early 20th century. His face is depicted on Mount Rushmore alongside George Washington, Thomas Jefferson, and Abraham Lincoln. He is generally ranked in polls of historians and political scientists as one of the five best ...more on Wikipedia
Age: Dec. at 61 (1858-1919)
Birthplace: New York City, Manhattan, USA, New York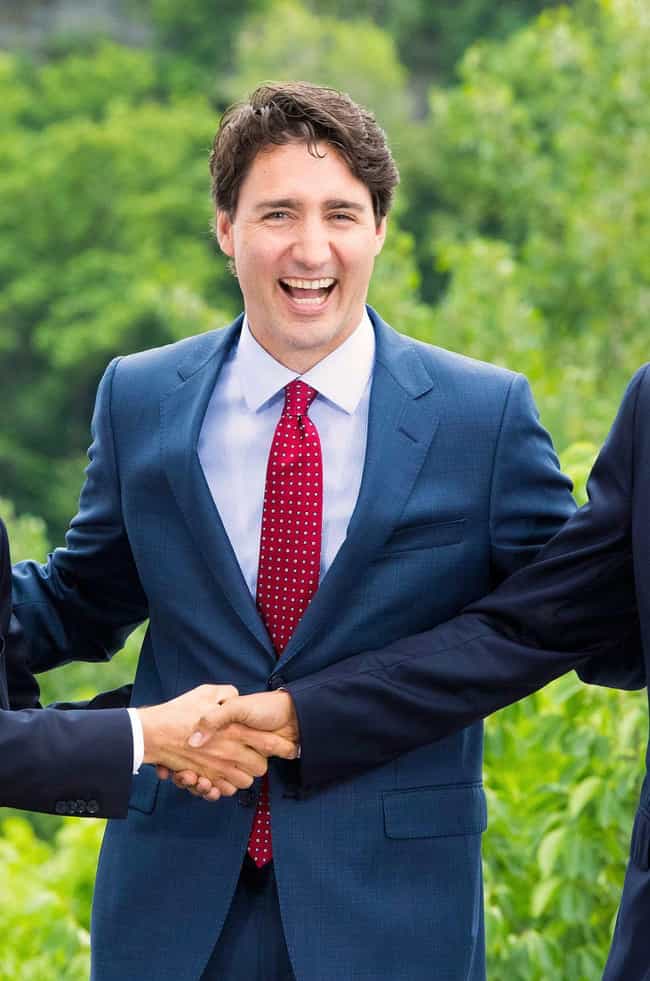 Has a Haida raven on his left arm.
Justin Pierre James Trudeau (; French: [ʒystɛ̃ tʁydo]; born December 25, 1971) is a Canadian politician who has served as the 23rd prime minister of Canada since 2015 and leader of the Liberal Party since 2013. Trudeau is the second-youngest Canadian Prime Minister after Joe Clark; he is also the first to be related to a previous holder of the post, as the eldest son of Pierre Trudeau.Born in Ottawa, Trudeau attended Collège Jean-de-Brébeuf, graduated from McGill University in 1994, and then the University of British Columbia in 1998. He has a bachelor of arts degree in literature and a bachelor of education degree. After graduating, he worked as a teacher in Vancouver, British Columbia. In ...more on Wikipedia
Age: 47
Birthplace: Ottawa, Canada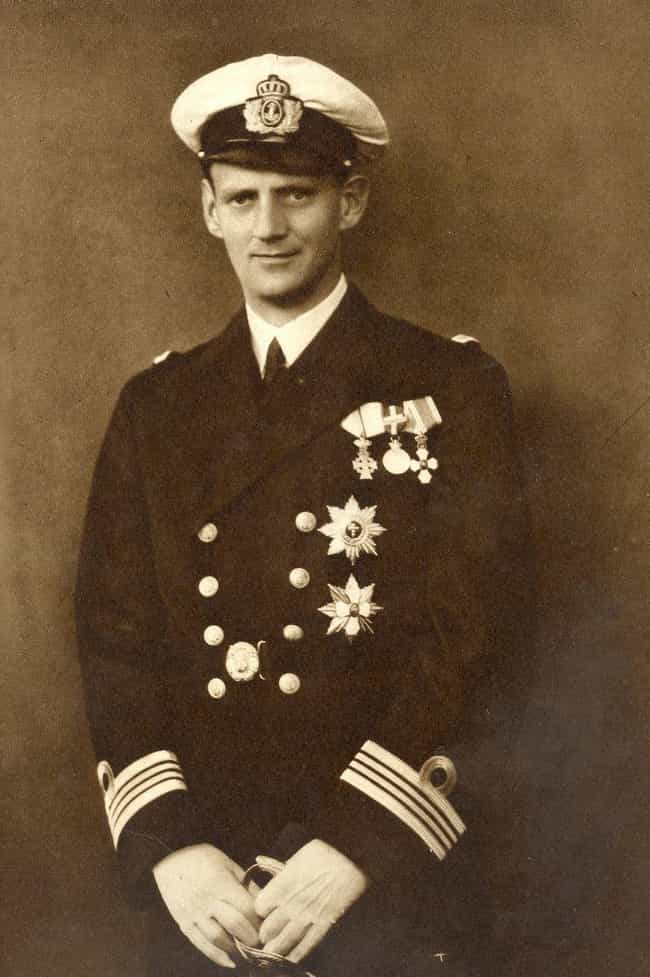 Had several tattoos, acquired during his service in the Danish Navy.
Frederick IX (Christian Frederik Franz Michael Carl Valdemar Georg; 11 March 1899 – 14 January 1972) was King of Denmark from 1947 to 1972. Born into the House of Glücksburg, Frederick was the elder son of King Christian X and Queen Alexandrine of Denmark. He became crown prince when his father succeeded as king in 1912. As a young man, he was educated at the Royal Danish Naval Academy. In 1935, he was married to Princess Ingrid of Sweden and they had three daughters, Margrethe, Benedikte and Anne-Marie. During Nazi Germany's occupation of Denmark, Frederick acted as regent on behalf of his father from 1942 until 1943. Frederick became king on his father's death in early 1947. During ...more on Wikipedia
Age: Dec. at 73 (1899-1972)
Birthplace: Sorgenfri Palace, Denmark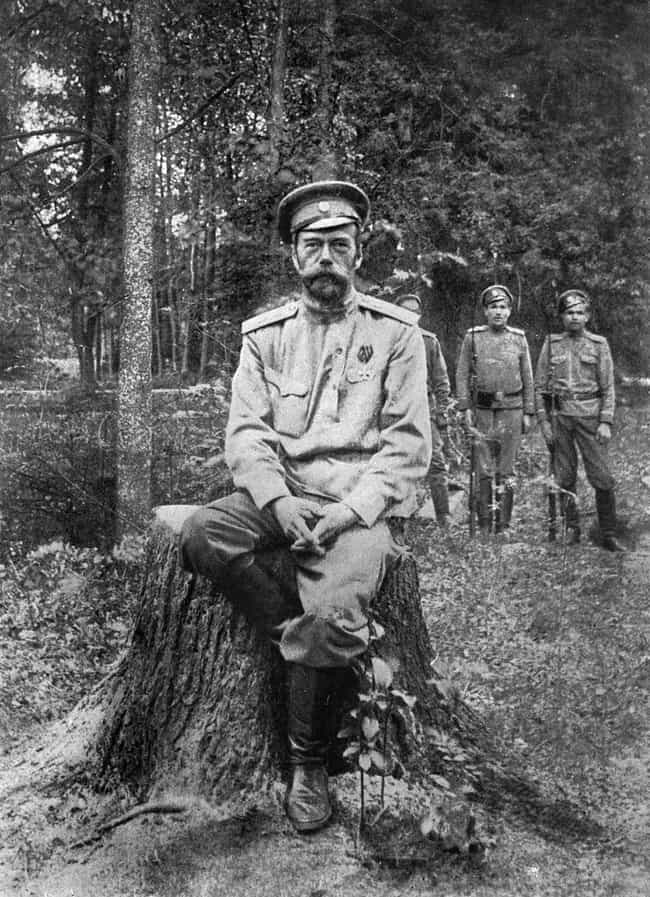 Had a dragon on his right arm.
Nicholas II or Nikolai II (Russian: Никола́й II Алекса́ндрович, tr. Nikolai II Aleksandrovich; 18 May [O.S. 6 May] 1868 – 17 July 1918), known as Saint Nicholas the Passion-Bearer in the Russian Orthodox Church, was the last Emperor of Russia, ruling from 1 November 1894 until his forced abdication in 15 March 1917. His reign saw the fall of the Russian Empire from one of the foremost great powers of the world to economic and military collapse. He gave limited support to the economic and political reforms promoted by top aides Sergei Witte and Pyotr Stolypin, but they faced too much aristocratic opposition to be fully effective. He supported modernization based on foreign loans and close ...more on Wikipedia
Age: Dec. at 50 (1868-1918)
Birthplace: Tsarskoye Selo, Pushkin, Saint Petersburg, Russia