Weird History 36 Rare Photos From World War II

158.7k votes
18.8k voters
1.5M views
36 items
List Rules Vote for your favorite photos
Even decades after its end, World War 2 still strikes a chord in the hearts of people from all corners of the globe. For some, it was a time of epic heroism and a fight for morality and freedom. For others, it was a time when the darkest imaginations of the human soul came to life. Here, we've gathered a collection of rare World War 2 pictures that show both the depths of human evil, and the fierce goodness we can aspire to. More than anything, these pictures from the Second World War prove that greatness can be achieved when good men and women vow to fight against monstrosity.
In these stunning WW2 pictures, you'll see the war through the eyes of people from all over the world. From the drawings of a young girl raised in a concentration camp, to the reactions of German POWs as they watch footage of what happened inside them, many of these incredible photos will leave you speechless. Though some of these images are graphic, those brave enough to face them will better understand the realities of a war far too important to be lost in time.
In a world that sometimes seems overrun by chaos, here you'll find evidence that there is always hope, as long as those who stand for good continue to fight against the forces of evil. Though many are still stunned by the darkness that was revealed during the time, these WWII pictures will show you why it's so important to remember history: it's the only way to guarantee that some aspects of it are never repeated again.
SS Prison Guards Being Forced to Load Their Victims onto Trucks for Burial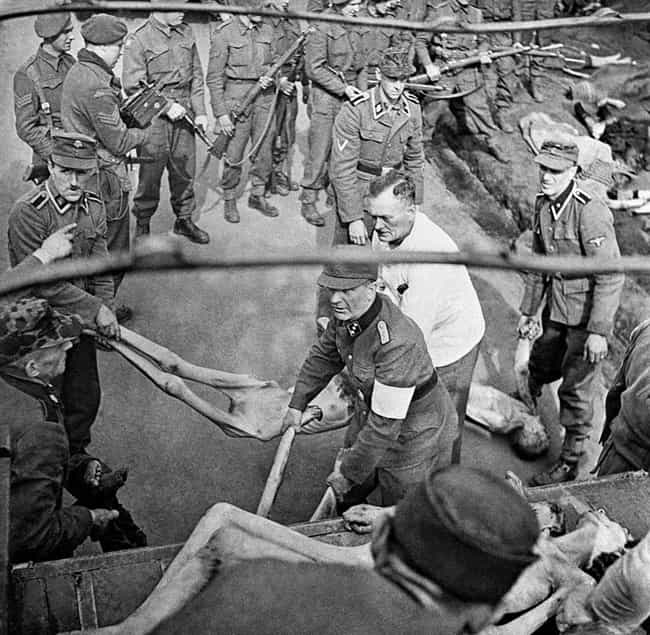 This photo was taken at a recently liberated concentration camp as British soldiers forced Nazi S.S. troops to load the bodies of their victims onto trucks for burial. It was later discovered that this was the camp where Anne Frank lost her life and was buried in an unknown mass grave.
Photo by: AP Photo/British Official Photo

Is this powerful?
An Abandoned Boy Sitting Amid the Ruins of His London Home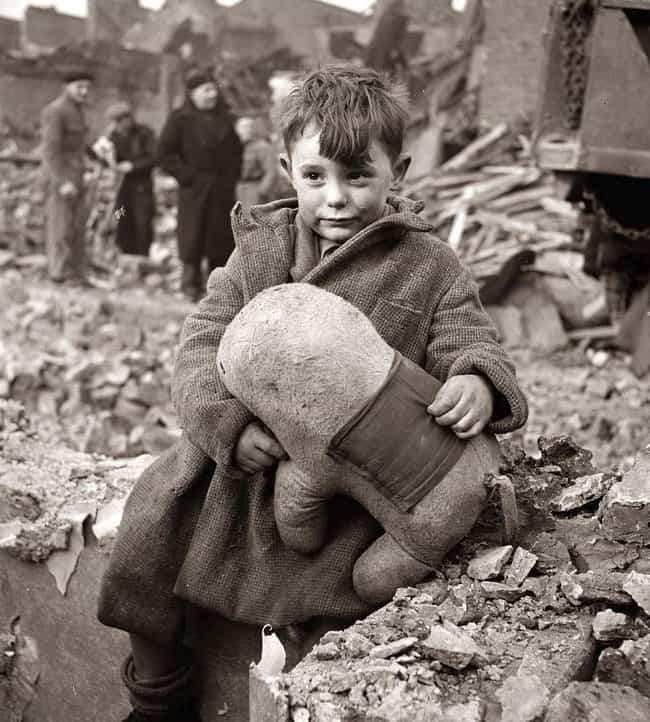 An abandoned boy sits clutching a stuffed animal amid the ruins that used to be his London home. This image was captured by Toni Frissell after a German bombing in 1945.
Photo by:
Toni Frissell

Is this powerful?
The First Photo of Fallen Soldiers Released in America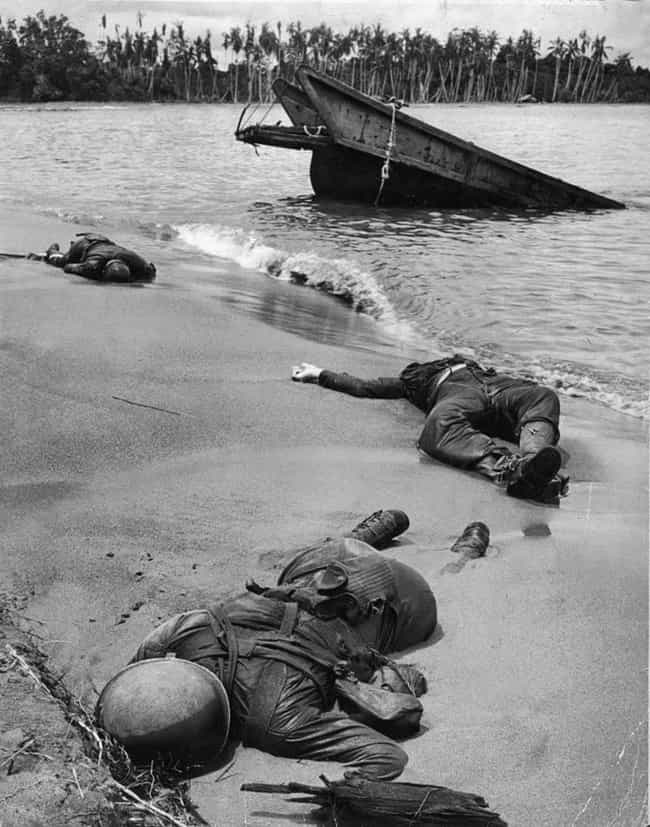 This photo of three fallen American soldiers was taken in 1943 by Life Photographer George Strock, and was among the first true glimpses Americans got into the realities of war. The fallen soldiers had been killed in battle on Buna Beach in New Guinea.
Photo by: LIFE photojournalist George Strock

Is this powerful?