Total Nerd
The Worst Movie Reboots Of The Decade

16.3k votes
2.7k voters
63.6k views
20 items
List Rules Vote up the cinematic reboots that failed to live up to the films and franchises that inspired them.
Today's movie audiences love to complain that Hollywood films are nothing but reboots. As conventional wisdom goes, movie studios rely so much on reboots because, unlike an original property, a reboot is based on a proven success.
But the truth is, reboots can be just as risky to make as a completely new film. A reboot has to both be faithful to the original movie while also giving audiences something new. If it's too similar, it'll be called unoriginal; if it's too new, it'll be accused of ruining people's childhoods. It's a balancing act that many remakes fail to pull off, though when they do it's memorable. Reboots face another challenge that original movies don't: they're often made in a completely different time period. A movie made in 1982 was meant for an audience with completely different tastes and values than an audience in 2019.
Finally, because of the realities of the movie industry, reboots can suffer from the same problems that affected the original films - everything from behind-the-scenes creative struggles to bad casting to questionable marketing strategies.
Here are some of the worst movie reboots of the 2010s that prove it's a lot harder to pull off a reboot than it looks.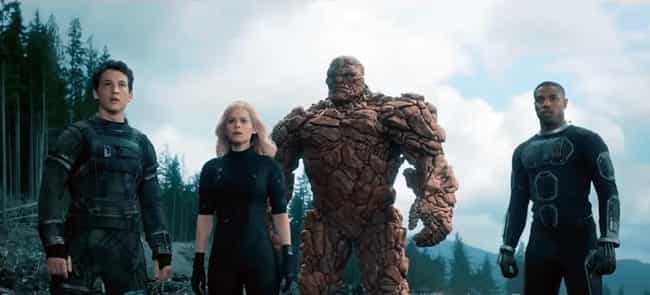 When fans complain about the overabundance of reboots, particularly superhero reboots, the 2015 Fantastic Four is one of their prime examples. As Variety pointed out at the time, this version of Fantastic Four came out only eight years after the previous one. Since the original Fantastic Four movies weren't themselves huge hits, the producers probably should have waited longer to try again. That Fox was forced to rush production in order to retain the film rights to the characters didn't help either.
On top of that, Fantastic Four experienced behind-the-scenes creative struggles that can happen on any film set. On the eve of the premier, director Josh Trank disavowed his own movie via a tweet that he later deleted.
But hey, if you were disappointed by the 2015 reboot, here's some good news: at Comic-Con International this year, Marvel announced that the reboot is getting a reboot. Maybe this time it'll all work out.
Rotten Tomatoes score: 9%

Is this a disgrace to the original?
see more on Fantastic Four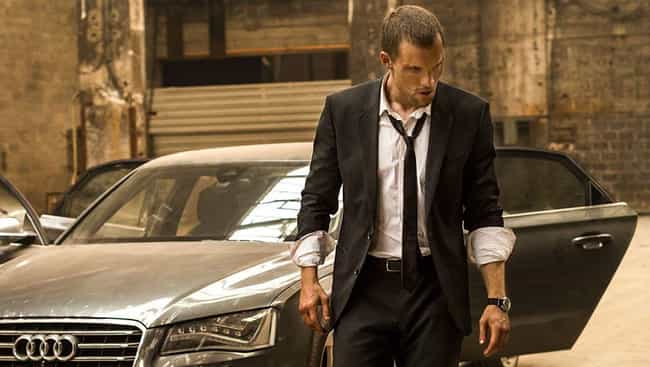 Like many of the other reboots on this list, The Transporter Refueled had the unenviable task of recapturing the success of the original without its original star, Jason Statham. But it wasn't just that Jason Statham's performance in the 2002 Transporter was memorable; it was the breakout role that made him a star. The 2002 version proved that Statham could lead a movie. His replacement, Ed Skrein, who had previously appeared on Game of Thrones Season 3 as Daario Naharis, just wasn't up to the task.
The remake would eventually earn back three times its budget, but it still had one of the worst opening weekends in movie history.
Rotten Tomatoes Score: 16%

Is this a disgrace to the original?
see more on The Transporter Refueled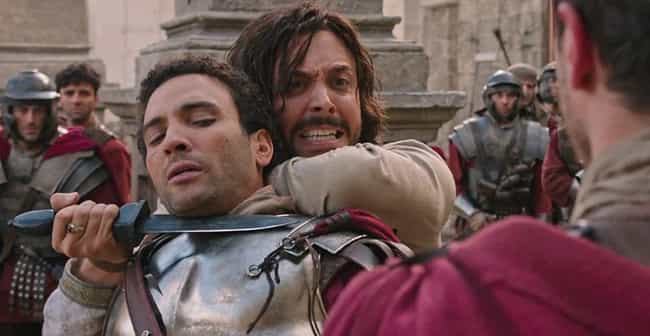 When it comes to reboots, the longer the original movie premiered, the more difficult it is for the reboot to be successful. This is because reboots rely heavily on the previous audience's nostalgia to sell tickets. The 1959 Ben-Hur starring Charlton Heston is an all-time classic, but it debuted 60 years ago. By the time a remake came out in 2016, very few of its original audience was around to see it. To put it numerically, 94% of the movie's opening weekend audience was over the age of 25. By contrast, Suicide Squad opened the same weekend with 54% of its audience under 25.
Ben-Hur had a lot more issues than timeliness, however. After 2000's Gladiator, the "swords and sandals" genre hasn't been a hit with audiences. Also, it was heavily marketed to religious audiences, which can turn off secular audiences. And to top it all off, the critics hated it.
Rotten Tomatoes score: 25%

Is this a disgrace to the original?
see more on Ben-Hur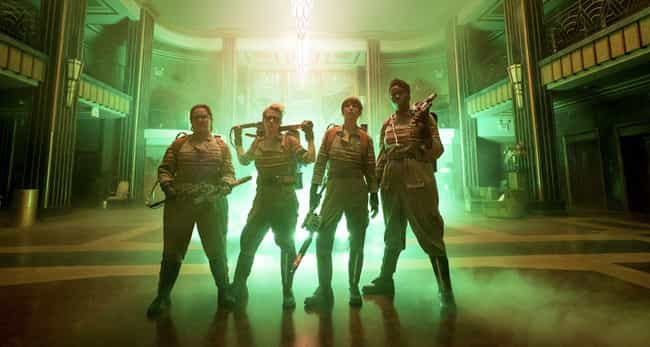 For certain fans, the 2016 Ghostbusters reboot was an exciting prospect. It was led by women, starred four comedy powerhouses (Melissa McCarthy, Kate McKinnon, Kristin Wiig, and Leslie Jones), and helmed by a veteran comedy director (Paul Feig), all working together to reboot one of the greatest comedies of all time. Unfortunately, for other fans, those same reasons were grounds to hate it.
Before Ghostbusters was even released in theaters, it received so much backlash that any hype the film might have had was ruined. These fans weren't just angry that someone was "ruining their childhood"; they actively tried to tank the movie's prospects, spamming the movie's IMDB page with 1/10 scores, making its YouTube trailer the most disliked in history, and viciously going after cast members on social media.
The movie would end up underperforming globally by at least $70 million, and we'll never know if it would have succeeded without so much internet hate. However, after the dust had settled, star of the original films Dan Aykroyd placed the blame entirely on Feig. According to Akyroyd, Feig refused suggestions that would have improved the script and overspent on reshoots.
Rotten Tomatoes Score: 74%

Is this a disgrace to the original?