true stories

The Worst Airline Passengers Of 2018

January 23, 2018
19 votes
12 voters
5 items
Follow
List Rules Vote up the passengers making air travel extra miserable for everyone in 2018.
Airline horror stories are par for the course for frequent travelers, which is understandable to a certain degree. The stress of flying tends to bring out the worst in people and we've all certainly been guilty of some bad airport behavior. But human empathy has its limits and the worst airline passengers of 2018 are beyond even the smallest sliver of sympathy. These annoying airline behaviors range from the disgusting to the downright despicable.
What sins have the most annoying airline passengers committed this year? From disgusting acts of desecration to erratically terrifying behaviors, these stories will make you never want to set foot on an airplane again. Which of these terrible airline passengers from 2018 is truly the worst? Vote up the most horrific behavior below.
Fist Fight Breaks Out When A Passenger Refuses To Stop Farting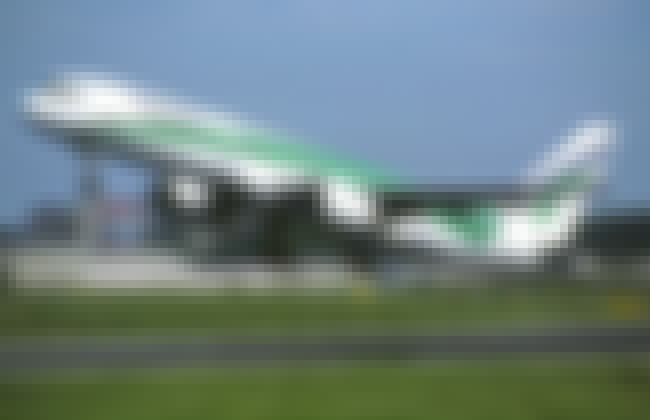 A fight broke out on a Transavia Airlines flight in mid-February after a passenger continually – and loudly – passed gas. The pilot diverted the flight to land in Vienna, and two men and two woman were escorted from the plane.
The four people involved in the fight are reportedly banned from further travels on Transavia.

Is this atrocious behavior?
Man Rushes Through Thailand Airport Flinging Excrement At Staff
It took six security guards to bring down Steve Cho at Thailand's Phuket International Airport in January 2018. The 27-year-old New York native terrified an entire airport when he rushed through the airport naked, smashing airport shop goods and flinging his own feces at the staff and other travelers. The reason for Cho's erratic behavior? Cho told police he had taken "too many sex drugs" and it was later revealed that too many Viagra pills may have been the cause of the outburst. Cho underwent psychiatric evaluation after his arrest.
Cho was deeply remorseful for his actions, offering to pay any damages and apologizing profusely for his behavior.
Is this atrocious behavior?
United Plane Forced To Land After Man Desecrates Bathroom
While the airline initially reported the emergency landing was due to "a disruptive passenger," United could not get around the sordid reason a flight from Chicago to Hong Kong ended up grounded in Alaska. Police officials told reporters a passenger had "dirtied" some bathrooms on the flight, but disgusting details revealed that was a gross understatement. The man reportedly smeared his ~#2~ all over the plane's bathrooms and tried to flush his shirt down the toilet. The smell and sight was so disgusting, it warranted an unplanned touchdown in Anchorage, where the plane was held overnight for maintenance.
The man was immediately handed over to authorities upon landing, and was reportedly cooperative. In addition to his meeting with airport officials and police officers, the FBI has launched an investigation. It is unclear what the man's motivations were, but hopefully a thorough investigation will yield some answers.
Is this atrocious behavior?
After A Disagreement Between Passengers, Police Had To Tase And Remove A Man From An American Airline Flight
On a flight from Miami to Chicago, a disagreement erupted at the gate before the plane took off. This eventually led to passenger Jacob Garcia being tased and removed from the flight. After Garcia touched a female passenger inappropriately, airline officials transferred him to another seat. He began screaming and cursing at the female passenger and her boyfriend, so the airline was forced to phone the police.
When officers attempted to remove Garcia from the plane, he locked his legs around a seat. During the process, police tased Garcia 10 times. In the terminal, Garcia collapsed and reached for an officer's handgun. Police then arrested him. Garcia faces charges of battery, disorderly conduct, and resisting officer.
Is this atrocious behavior?