Watchworthy
The 15 Worst 'American Dad!' Episodes Ever

April 9, 2020
2.6k votes
473 voters
17.5k views
15 items
After the success of Family Guy, Seth MacFarlane decided to create a new show, American Dad! Unlike its contemporaries, American Dad! doesn't rely so much on cutaway gags, instead deriving humor from its cast of wacky characters and their mostly relatable storylines. Fans have tuned in season after season to see what crazy adventures they get into next, but the show's shenanigans haven't always struck the right chord. This list counts down the worst American Dad! episodes of all time.
These episodes are bad for a variety of reasons. Some episodes show beloved characters acting completely different than normal. Others just aren't that funny with bad American Dad! moments at each corner. Every fan has their own opinion about which episode to skip when doing rewatches. Bad episodes can be found throughout the series' run from earlier seasons to newer ones that are still a little rough around the edges.
Vote for what you think are the worst episodes of American Dad! ever. These episodes all generally have bad reviews or courted controversy in the worst way. Share your opinion to let other TV fans know which episodes they can skip.
Data-driven recommendations based on voting from over 40 million monthly visits to Ranker.
Try the free app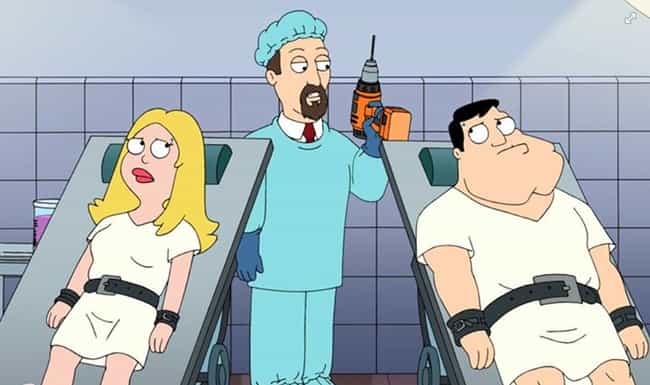 In "American Fung," Seth MacFarlane sells American Dad! to a Chinese billionaire. The story's been edited to reflect this fact and follows Stan having Francine committed to hide the fact that he forgot their wedding anniversary.
Why it falls short: This is largely considered by American Dad! fans to be the worst episode ever. The framing device just doesn't work, and the jokes don't land. Plus, it ends with Stan getting drilled in the head, which is really tough to watch.
Original Airing: May 25, 2015
Season: 12
Episode Number: 14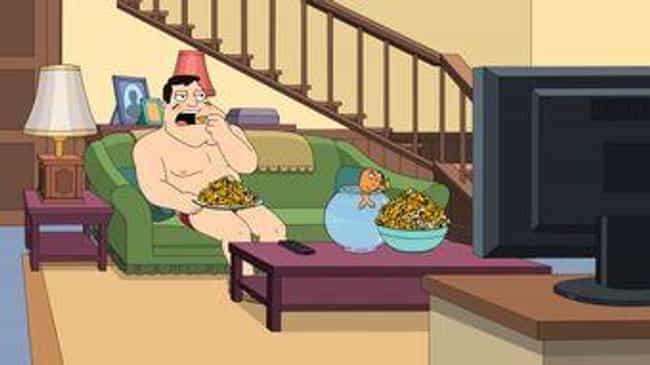 In "Kung Pao Turkey," Francine invites her adoptive parents over for Thanksgiving, ruining Stan's plans of watching football. Francine's mother encourages Hayley to start dating again with Jeff still missing after his alien abduction, but she has ulterior motives for this.
Why it falls short: Thanksgiving episodes are important to nail because they're pretty much shown at least once a year, but this one really drops the ball. It has racist jokes and a boring lesson for Stan to learn. It just feels like no one really tried that hard on this one.
Original Airing: November 24, 2013
Season: 10
Episode Number: 5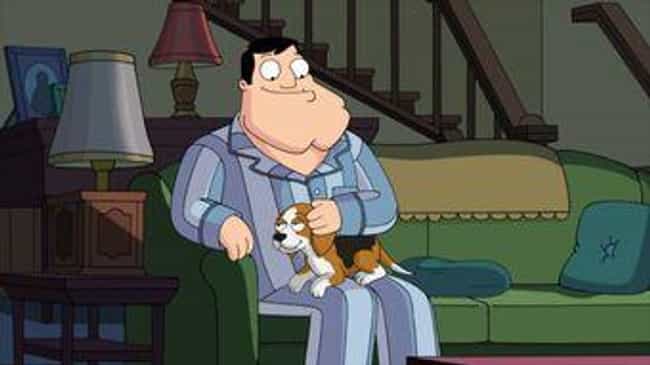 Francine gets Stan the dog he always wanted in "Stan's Best Friend." However, the dog suffers a horrible accident and Stan refuses to let it die. He turns it into a Frankenstein-esque abomination that terrorizes the family.
Why it falls short: If you're a dog lover, then you probably hate this episode. Seeing the dog get brutalized not once but twice in a single episode is a lot to stomach, and most viewers will likely prefer to skip this episode.
Original Airing: March 18, 2012
Season: 8
Episode Number: 14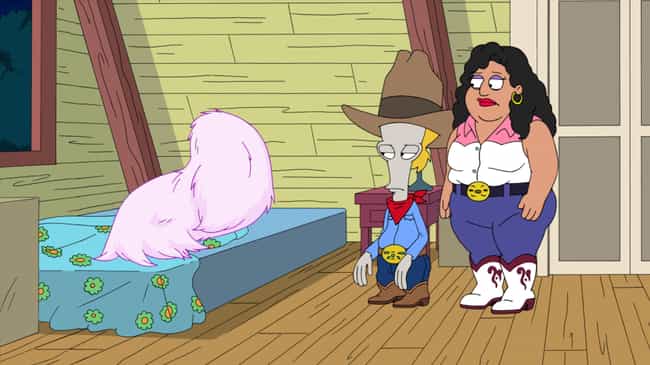 "Blagsnarst, a Love Story" mostly follows Roger as he attempts to break up with his girlfriend by killing her. He tries to get the CIA to kidnap and dissect her but saves her at the last moment only to kill her himself later.
Why it falls short: Roger is normally a heartless jerk, but this episode takes it too far. It's incredibly misogynistic with Roger wanting to break up with Qurchhhh because she talks often and wants a committed relationship. It has that bro-y humor that just hasn't aged well.
Original Airing: September 21, 2014
Season: 11
Episode Number: 3