Button Mash
The 15 Worst Anime Video Games That Are Laughably Bad

570 votes
147 voters
10.3k views
15 items
Not every anime video game can be a winner. Even though there are lots of great anime games that fans can pick up and play today, a rotten one will still appear every now and then. Sometimes a bad anime game can be blamed on the hardware, like Dragon Ball Z for Kinect relying so much on Microsoft's less than a desirable motion-sensor device. Other times, bad anime games happen out of lazy development or rushed production. Even ambitious anime games like Digimon World can doom themselves by focusing on the wrong aspect of the series; leading to a disappointing gaming experience.
Whatever the case, here are 15 of the worst anime video games that everyone should avoid. Don't forget to vote up the bad anime games you want everyone to avoid.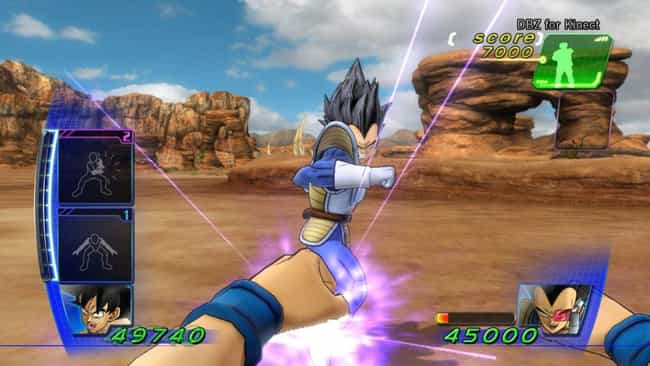 Dragon Ball Z for Kinect is exactly what it sounds like it is: A Dragon Ball Z fighting game for the Kinect. It attempted to take the fast-paced 3D action of the Budokai Tenkaichi series and translate it into a first-person experience for Xbox 360 players. Performing a Kamehameha wave from Goku's point-of-view should have been a dream come true for Dragon Ball Z fans, however, the Kinect was not up to the task. As with many Kinect games, the device often failed to register the correct gesture commands from the player. Not only that, the actual gameplay experience was repetitive nonsense with little variety.
Release: Oct 16 2012
Developer: Spike
Genres (Video game): Fighting game

Is this anime game bad?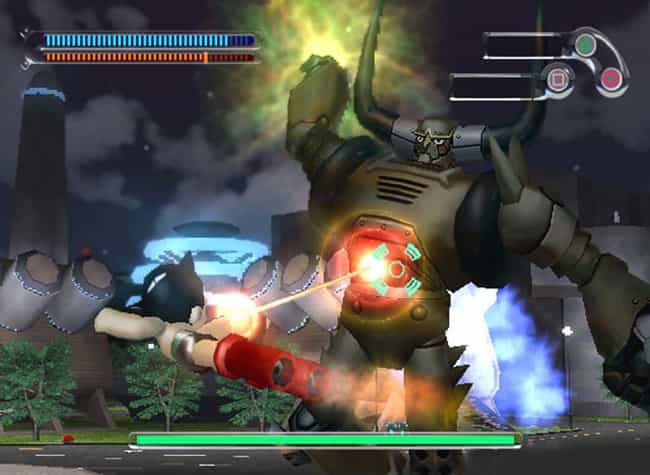 Not to be confused with the excellent Astro Boy: Omega Factor for the Game Boy Advance, the 2004 Astro Boy video game for the PS2 failed to live up to the franchise's high expectations. Based on the 2003 anime revival, Astro Boy is a 3D action game starring the iconic spikey-hair robot and his adventures in Metro City. While the anime game was a nice departure from all the Sonic the Hedgehog games by Sonic Team, Astro Boy had all the same problems every 3D Sonic Team game has, bad camera, bad controls, and outdated gameplay.
Release: 2009
Developer: Sonic Team
Genres (Video game): Action game

Is this anime game bad?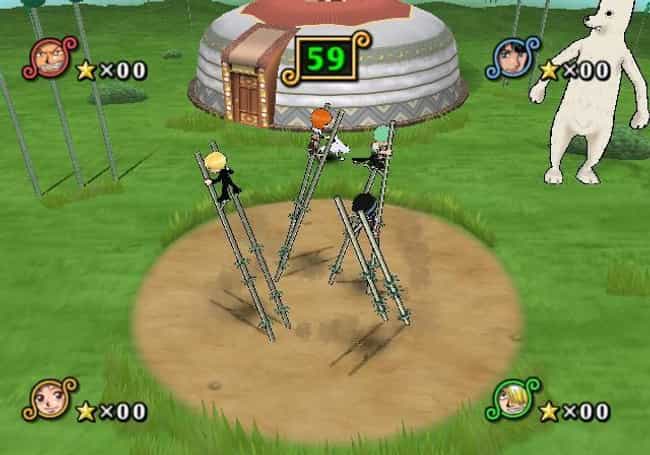 When it comes to making anime games, a lot of game developers tend to stick with the safe fighting game formula. With that in mind, it was nice to see Bandai Namco try to do something different with the One Piece license. In One Piece: Pirates' Carnival, Monkey D. Luffy and his crazy pirate chums compete against each other in a Mario Party style board game with over 30 minigames to choose from. Even though the chibi art style for the game was adorable, One Piece: Pirates' Carnival rarely had any fun minigames for everyone to play. It was just a lazy party game.
Release: Jan 01 2006
Developer: Namco Bandai Holdings, h.a.n.d.
Genres (Video game): Action game, Party game, Strategy video game

Is this anime game bad?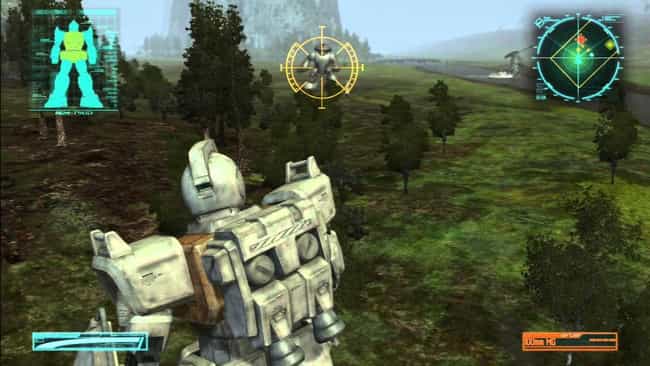 When an anime franchise like Mobile Suit Gundam nears its 40th anniversary, there's bound to be a bad game or two in its history. One bad Gundam game that sticks out is Mobile Suit Gundam: Crossfire. Originally released as a PS3 launch title, Mobile Suit Gundam: Crossfire dropped players onto the battlefield of The One Year War and equipped them with a wide range of Gundam mechs from their favorite series. Based on the summary alone, Mobile Suit Gundam: Crossfire should have been an excellent Gundam game for fans. However, the game was plagued with numerous technical problems, such as poor framerate, collision bugs, unresponsive A.I., and ugly graphics.
Release: 2006
Developer: Namco Bandai Games, Namco, Bandai
Genres (Video game): Shooter game, Action game, Adventure, Role-playing video game

Is this anime game bad?