Natural Disasters
The Worst Avalanches in History

Updated May 29, 2018
3.5k views
13 items
While not considered as widespread a threat as disasters like hurricanes and tornados, the deadliest avalanches in history killed thousands of people and decimated entire cities. These natural disasters are some of the most destructive events in nature, powerful enough to bury an entire town or village. The history of avalanches is marked with death and destruction, and the worst avalanches have the power to kill in a remarkably short period of time.
Certain places around the world are more vulnerable to avalanches than others. Cities or towns located near mountains are particularly prone to such disasters. Avalanches are typically triggered by a disturbance in packed snow on a sloped ledge, which can lead to a cascade effect and send tons of snow and earth tumbling to the ground. As the snow falls on slopes, the speed picks up rapidly as more and more snow gets pulled into the current. Avalanche deaths can occur by being crushed by the rushing snow, or by getting trapped beneath the snow once it settles. If you end up buried, there is a 50% chance that you will not survive and death via asphyxiation is common. To learn more about the worst avalanches in history, read this list.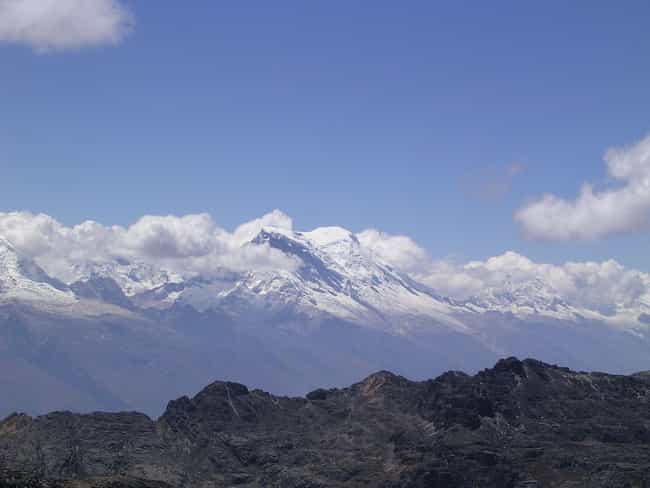 Date: May 31, 1970
Location: Yungay and Ranrahirca, Peru
Deaths: 20,000
The deadliest avalanche in world history was actually triggered by another powerful force of nature - a massive earthquake. The quake was measured as a 7.8 and rocked the nation of Peru, which would see a death toll of 70,000 and about $250 million in property damages. About 20,000 of those victims were killed when an avalanche was triggered at Mount Huascarán and completely buried the towns of Yungay and Ranrahirca.
Nearly 100 million cubic meters of snow, water, and earth came barreling toward the villages at 174 miles per hour, decimating everything in its path. The avalanche traveled over 10 miles before coming into contact with the towns. Today, the earthquake and avalanche are remembered as the worst natural disasters to ever hit the country.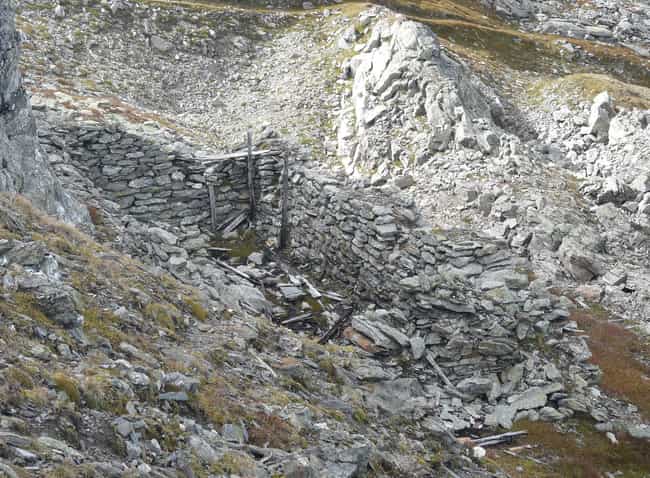 Date: December 13, 1916
Location: Italy
Deaths: 9,000 - 10,000
World War I was one of the deadliest conflicts in human history, but not all casualties were killed by enemy fire. In the Italian Alps, thousands of soldiers would lose their lives during a series of deadly avalanches that cascaded from Mount Marmolada. The avalanches persisted for a week straight, killing both Austrian and Italian troops in mass numbers.
The two sides had been skirmishing for over a year as part of the larger conflict, and there were rumors from both camps that the avalanches had been intentionally triggered as a weapon of war. There isn't much evidence suggesting that these events were artificial, and soldiers at the time were quite aware of how dangerous the mountains were. One Austrian official was quoted as saying, "The mountains in winter are more dangerous than the Italians." Hundreds of Austrians died at once when an avalanche demolished their barracks near the peak of Mount Marmolada. In the ensuing weeks, such events happened frequently, leaving an estimated 9,000 to 10,000 soldiers dead. Some bodies went unrecovered until the snow melted in the spring.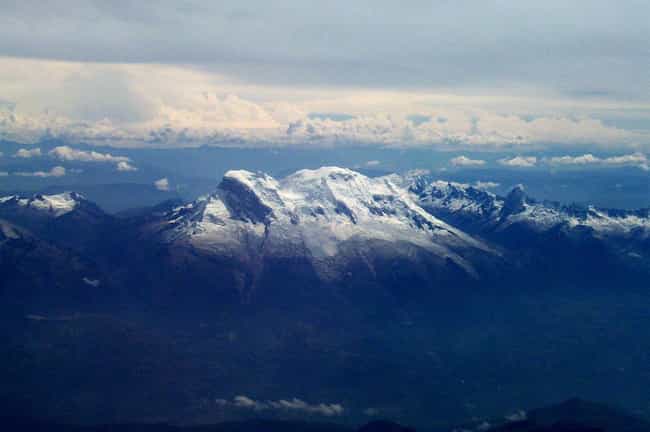 Date: January 10, 1962
Location: Peru
Deaths: 4,000
Mount Huascarán is a magnificent sight to behold, but it is also one of the deadliest mountains in the world. It is responsible for two of the three worst avalanches in recorded history, both of which happened less than ten years apart. The 1962 avalanche was the result of a natural crack in a glacier that sent six million tons of ice hurdling down the mountainside.
The avalanche moved at an unusually fast speed for the area, catching many people off guard. While most of the locals believed they had roughly half an hour to evacuate after hearing the noise of the ice cracking, the avalanche crossed an astonishing 9.5 miles in just seven minutes. Multiple towns and villages were destroyed, and the towns of Ranrahirca and Huarascucho were completely lost under 40 feet of snow and debris. There were hardly any survivors to be found.
The avalanche finally came to a stop when it came in contact with a distant river, damming it and causing massive flooding in the local area. In the end, thousands of people and 10,000 farm animals died and millions of dollars worth of crops were annihilated.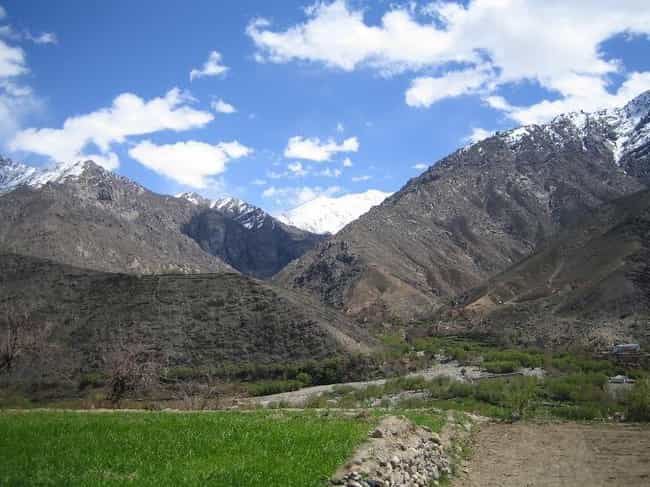 2015 Afghanistan Avalanches
Date: February 24 - 28, 2015
Location: Afghanistan
Deaths: 316
In the mountains of Afghanistan's Panjshir province, a series of deadly avalanches left hundreds dead and wiped out 1,200 homes in the surrounding villages. The avalanches came after days of heavy blizzards that dropped massive amounts of snow that began to pile dangerously high. The heavy snow brought a wave of debris down the peaks, leaving a situation that the Afghan president described as "so huge that dealing with it is not something the government can afford on its own."
Rescue teams struggled to reach victims in a timely manner, as resources in the country are limited. President Ashraf Ghani called on the world to assist with the crisis, stating that there was a need for "massive assistance."