Total Nerd
The Dumbest Batman Action Figures Ever Produced

10.6k votes
1.3k voters
483.7k views
30 items
What kid (or adult) doesn't love Batman? Toy companies have been cranking out little plastic versions of the Dark Knight for decades and many of the Batman action figures have captured what's best about Batman, allowing fans to enact their own adventures or just admire good sculpting and design. There have also been duds. however. That's what this list consists of: the silliest and worst Batman figures.
How bad are things getting in Gotham City when the Caped Crusader needs to hit the streets every night with some new rocket launcher strapped to his arm, back, or head?! Are they being invaded by giant monsters? We guess it must be the end times because Batman is all out of grey, navy, and black, but he has PLENTY of costumes in neon green, sparkly purple, or caution-sign yellow. Sometimes he even comes with a little scooter or hoverboard to slowly chase down villains! Hey, don't think that Batman is hogging all of the terrible desgins- even the sidekicks get in on the action! Really makes a kid long for an standard old Batman toy.
These aren't standard Batman toys, though. These are the action figures Bruce Wayne would regret. Brace yourselves as you enter the very back of the Bat-closet! The worst Batman action figures are coming at you and they're hard to miss!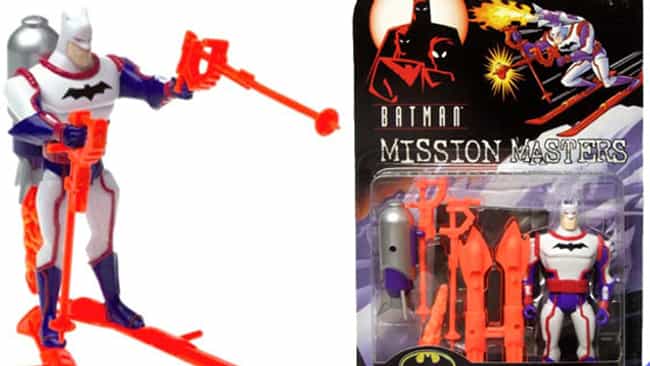 Well, it can't be argued that Batman isn't prepared for every sort of battle condition - Including a
Better Off Dead
-style downhill skiing competition! Someone should probably tell him that having a rocket strapped to his back might be considered cheating.

Is this dumb?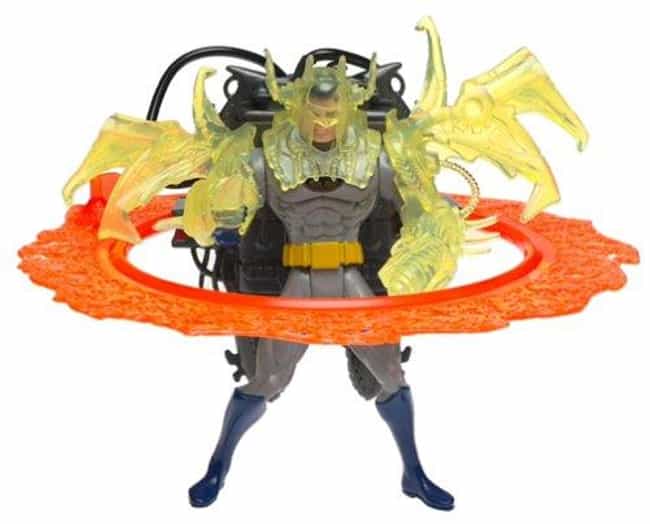 It's hard to even tell what's going on here. Sure, maybe Batman is visible somewhere in there but it's kind of hard to tell. He looks like a visualization of a migraine, not a shadowy crime fighter.
Is this dumb?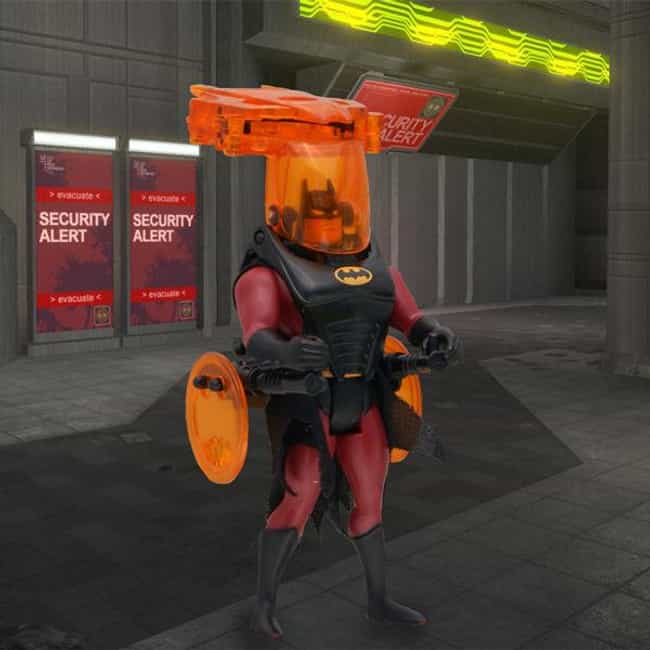 It's nice to think that, in seriously sticky situations, Batman maybe has a backup uniform that offers a little more protection and firepower. If it looks like this, though, he might want skip to the next option. Is Batman really such a bad aim that he needs to mount a disk launcher on his head?

Is this dumb?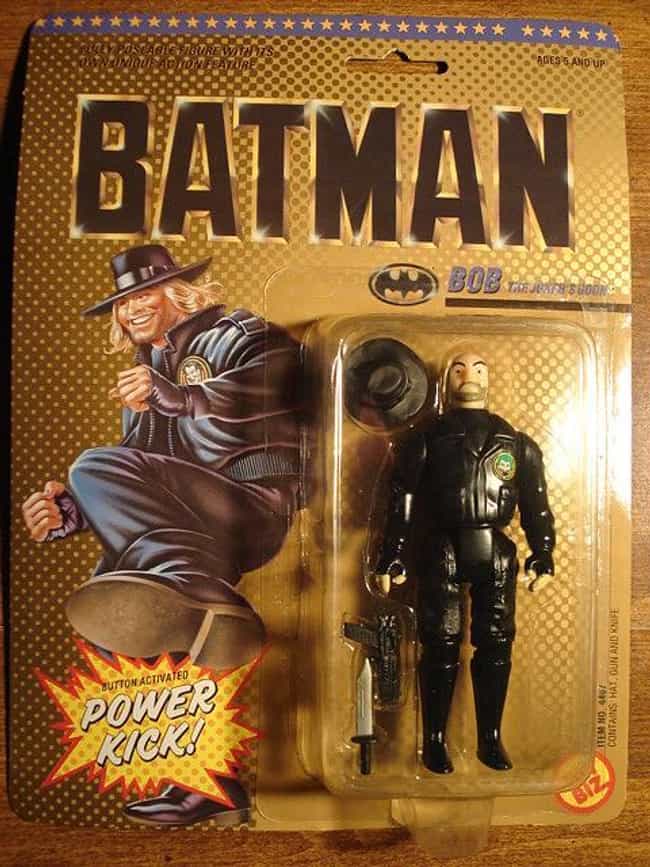 Every kid with Batman toys had at least one of these. Heck, even kids who didn't like Batman probably had one of these. The totally underwhelming Bob was featured in the 1989
Batman
flick but didn't really do anything besides talk to the Joker a few times. His role could have been that of a sock puppet and was quickly replaced by Harley Quinn in the public's hearts and minds.

Is this dumb?