Natural Disasters
The Worst Mudslides In California History

Updated June 13, 2018
1.2k views
10 items
California is no stranger to disasters. Earthquakes, wildfires, and droughts have all tested the survival skills of Californians, but none are powerful enough to keep Californians down for long. Another form of disaster that devastates many places throughout the state are mudflows, commonly referred to as mudslides. Mudflows are a common natural disaster that occur when wet earth causes large amounts of mud, water, and debris to flow down a slope at often high speeds. The most destructive mudslides in California history have caused death and mass destruction.
Nature can be a terrifying thing as it shows the vulnerability human beings face by unrelenting and often unexpected natural disasters. The worst mudslides in California's history are no small reminder that it is impossible to fully prepare for any and all danger. This devastating force of nature can be more destructive than an earthquake and deadlier than a hurricane. The loss of life can be tremendous, even during the height of a drought. This list covers some worst California mudslides of all time.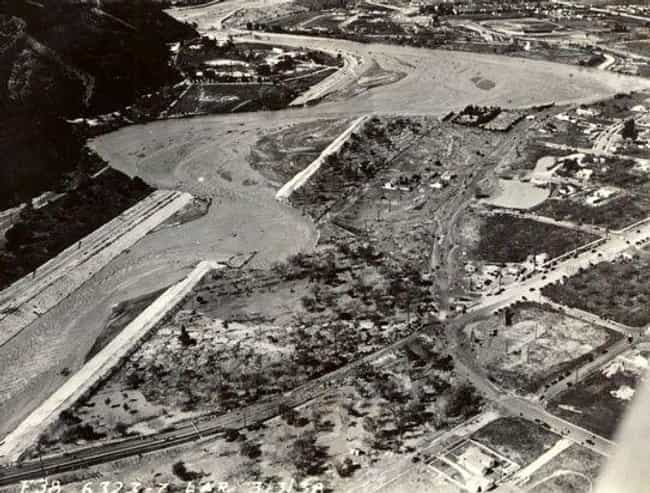 Date: February - March, 1938
Location: Los Angeles, Orange, Riverside, San Bernardino and Ventura counties, California
Deaths: 115
Floods and mudslides often go hand in hand, as was the case in the 1938 flooding of Los Angeles. Powerful storms from the Pacific inundated Southern California with more than 10 inches of rain, causing the water logged soil of the mountains to break apart. The debris flow sent tons of mud and soil into the Los Angeles river basin, causing it to overflow. Water and mud swept across the region, burying people alive and destroying dozens of homes. It was a devastating incident that saw a wide degree of damage, including to essential agricultural lands and commercial businesses. It is still remembered as one of the worst disasters in California's history.
1969 Southern California Mudslides
Date: January 18, 1969
Location: Southern California
Deaths: 91
The hills in many communities across Southern California experienced catastrophic mudflows after heavy rainfall saturated much of the soil with water. Over 50 inches of rain came down on Mt. Baldy alone, a mountain to the east of Los Angeles. The Federal Emergency Management Association (FEMA) deemed the situation as a disaster, and massive efforts were made to rescue people trapped by the subsequent mudslides. One million cubic meters of mud and debris descended on the city of Glendora, where hundreds of homes were destroyed. The National Guard would have to be deployed to assist in rescue efforts, but nearly 100 people died by the end.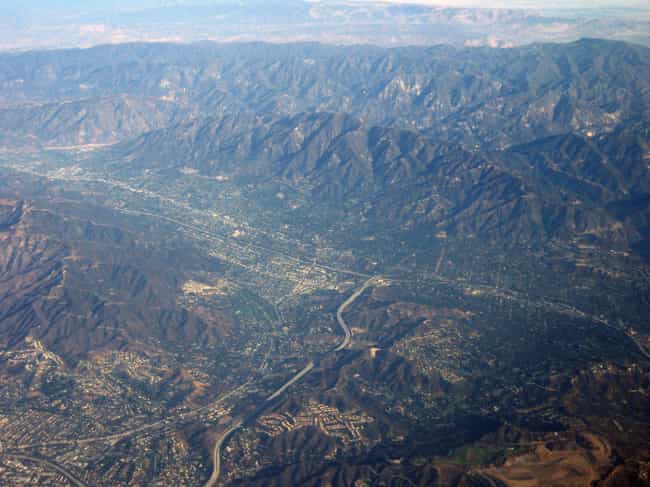 1934 Crescenta Valley Mudslide
Date: January 1, 1934
Location: Crescenta Valley, California
Deaths: 45
Two days of torrential rain in 1934 deposited 14 inches of water on Crescenta Valley, setting the stage for a massive flood-induced mudflow to rock the city. A series of wildfires had cleared much of the plant life from the hills, making it easier for the heavy rains to soak the ground and create dangerous conditions. Several dams in the area filled with water and debris, eventually failing and sending their contents roaring downhill. A 20-foot wall of sludge chewed through everything in its path, wiping out trees and homes with ease. An estimated 45 people and 100 homes were lost, making this one of the worst mudlfows in California history.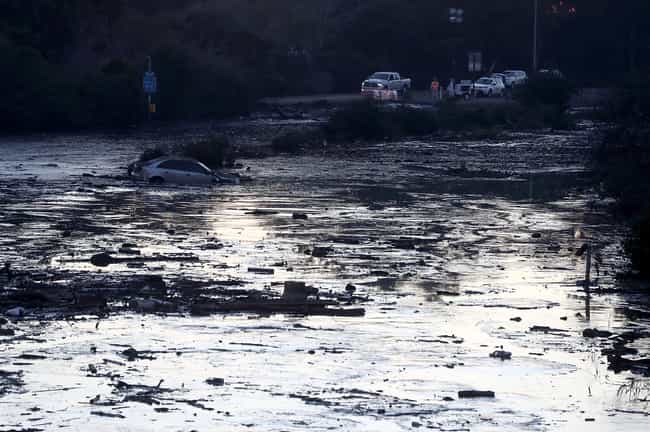 Date: January 9, 2018
Location: Montecito, California
Deaths: 21
At least 21 people were confirmed dead after a series of deadly mudflows struck Montecito in early 2018. The Thomas wildfire, the largest in California history, had weakened the hills in the area. This, in addition to heavy rainfall, made for catastrophic conditions. The mudflow trapped hundreds of people in buildings across the city and required extensive rescue efforts. Roughly 100 buildings were destroyed and many more damaged, forcing 7,000 residents to evacuate the area. Nearly 30 miles of highway suffered catastrophic damage, making them unusable for quite some time.