Toys
22 Cobra Action Figures So Bad They Disgraced the Whole Organization

Updated January 14, 2018
4.2k votes
517 voters
253.8k views
22 items
List Rules Vote up the stupid Cobra figures that wouldn't last a minute against G.I. Joe
Cobra may be the only real nemesis to G.I. Joe, but there are a lot of dumb Cobra characters. That means there a lot of dumb Cobra action figures. Their battle cry is often heard when the group of international terrorists meet the G.I. Joes in battle. However, when you get THIS group of Cobras together, they're usually shouting as they retreat in shame. Speaking of shame, this list runs through the absolute worst members of Cobra.
Nobody's saying every Cobra has to be a supreme soldier or fearsome dictator, but these guys all bring shame even to '80s toys. Some of these guys just ended up on the list because of their terrible fashion sense. In fact, a lot of these goons are members of the swamp-dwelling Dreadnoks. It should be noted that the Dreadnoks are known for their ruthless nature and ability to get dressed in the dark.
Seriously, Cobra Commander probably can't see out of that chrome mask, so you can't blame him for not seeing what his troops look like when he sends them all out there to die.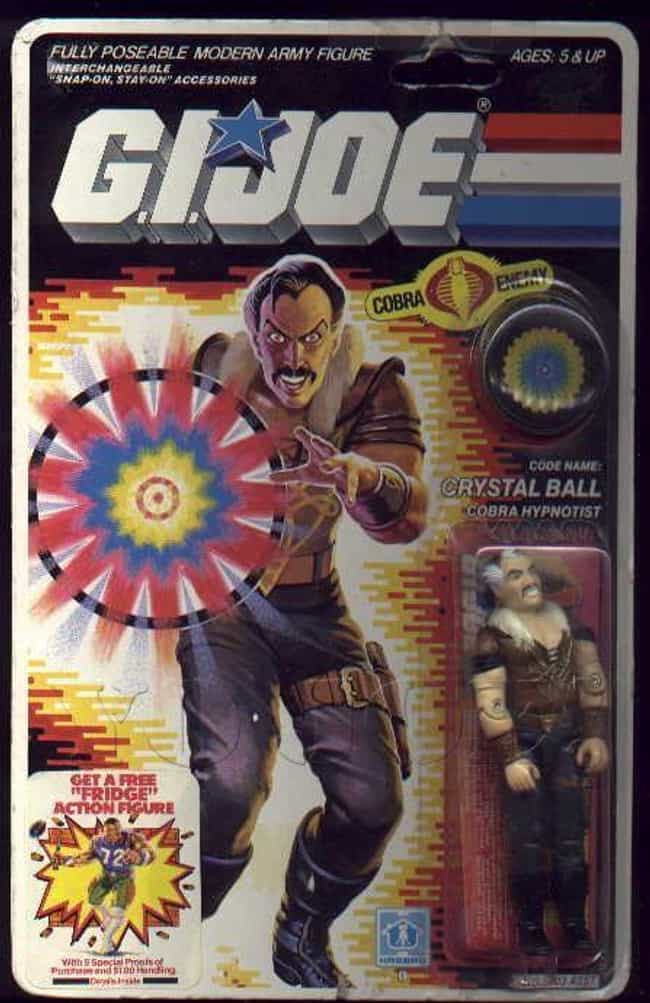 When you already have one mind-themed weirdo on a team full of weirdos, a guy like Crystal Ball is just redundant. Since his only accessory was a pink and blue "hypno-shield," Crystal Ball mostly spent his time in a sad office hoping a Cobra stock trooper would fall for his sideshow.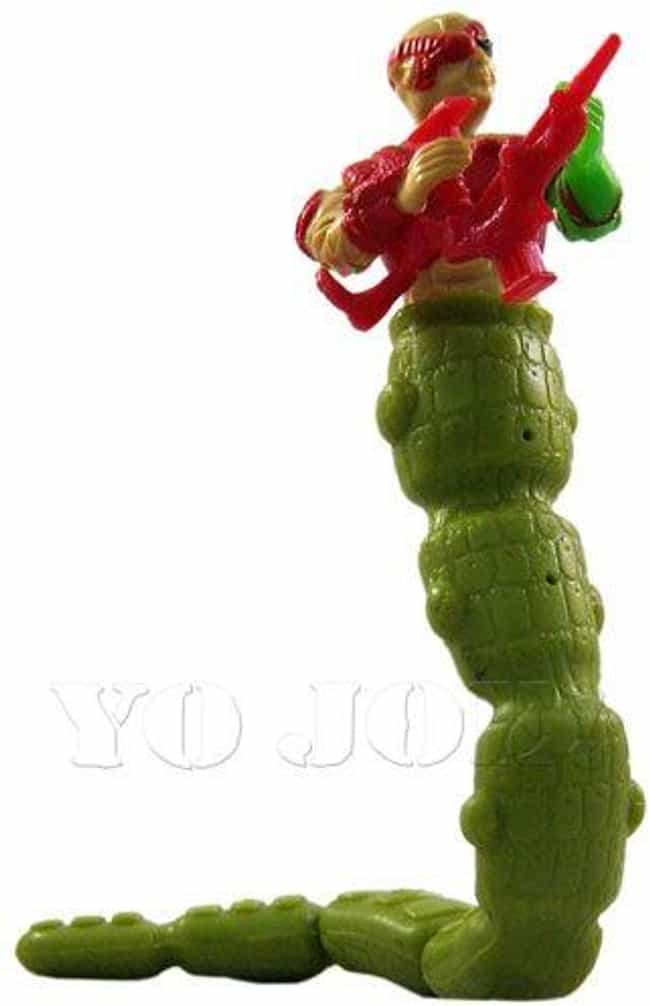 You might think that this guy is part snake, since he comes from a place called Cobra-La and all. You would be wrong, however. He is actually part giant green lobster. Add that to the name and the fact that he's around number 29 on the list of would-be leaders of Cobra and you have yourself another dud.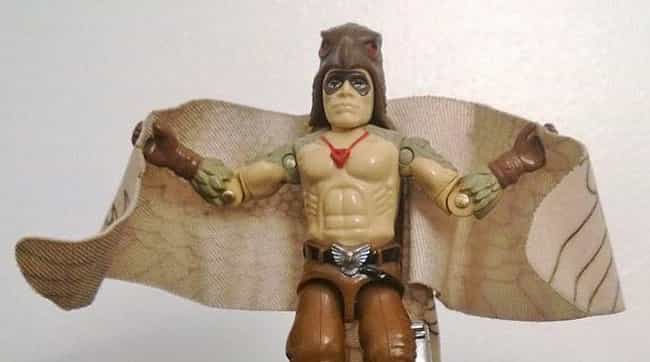 It's pretty hard to find Raptor's redeeming qualities. Seriously, the only scary thing about this guy is that he used to be a "yuppie tax consultant." Bored with taxes, cocaine, and yelling "sell, sell, sell" into a bulky cellphone, he became obsessed with birds. From there, well, you're looking at the finished product. This toy only came with a cape and a useless little bird. Have fun, kids!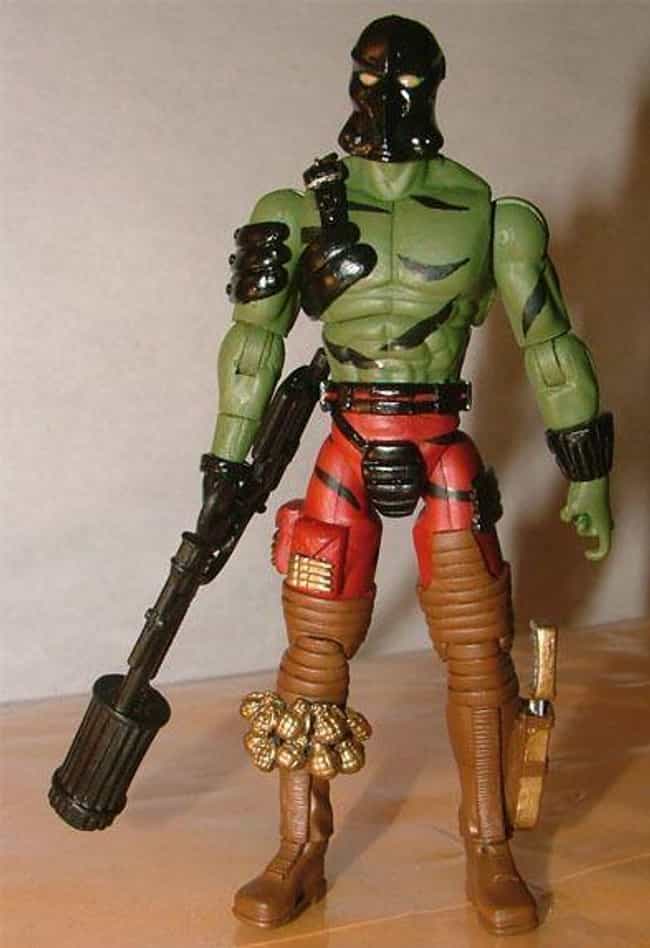 Everyone has that family member who is kind of a screw up. For Destro, it's his distant cousin Darklon. Equipped with green skin and a pretty half-baked bad guy name, his file card goes on to state that one of his most vile endeavors is his telephone solicitation business.