Toys
22 Cobra Action Figures So Bad They Disgraced the Whole Organization

Updated January 14, 2018
4.2k votes
520 voters
253.9k views
22 items
List Rules Vote up the stupid Cobra figures that wouldn't last a minute against G.I. Joe
Cobra may be the only real nemesis to G.I. Joe, but there are a lot of dumb Cobra characters. That means there a lot of dumb Cobra action figures. Their battle cry is often heard when the group of international terrorists meet the G.I. Joes in battle. However, when you get THIS group of Cobras together, they're usually shouting as they retreat in shame. Speaking of shame, this list runs through the absolute worst members of Cobra.
Nobody's saying every Cobra has to be a supreme soldier or fearsome dictator, but these guys all bring shame even to '80s toys. Some of these guys just ended up on the list because of their terrible fashion sense. In fact, a lot of these goons are members of the swamp-dwelling Dreadnoks. It should be noted that the Dreadnoks are known for their ruthless nature and ability to get dressed in the dark.
Seriously, Cobra Commander probably can't see out of that chrome mask, so you can't blame him for not seeing what his troops look like when he sends them all out there to die.
back to page 1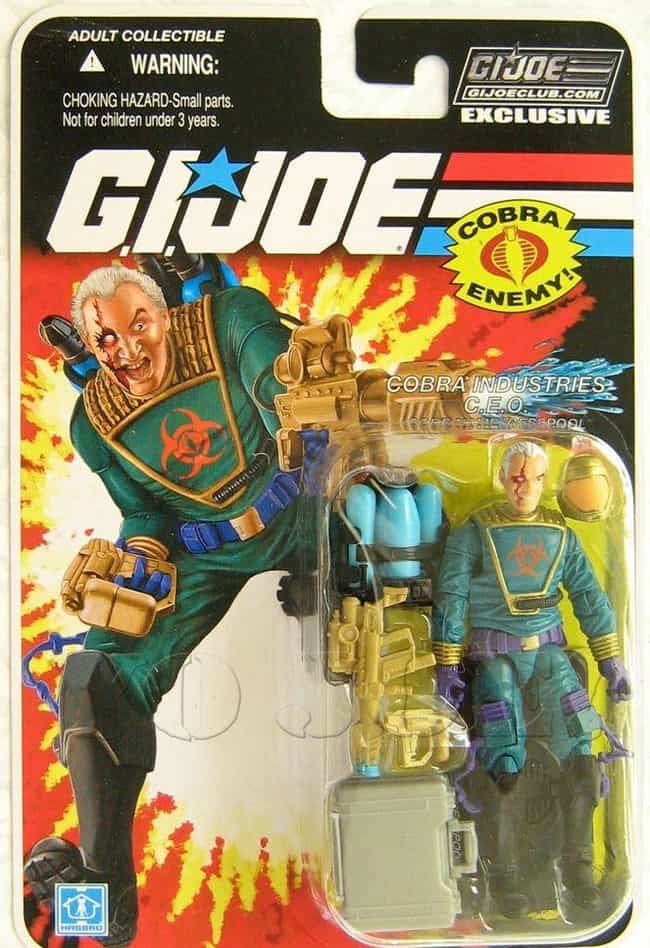 Cesspool, another Cobra ally with a gross name, was originally the CEO of a oil company. Already a villain in the making thank to his profession, he then feel in some toxic waste, ending up horribly disfigured. What else can an oil man do but slap on teal and gold jumpsuit and fight an endless war?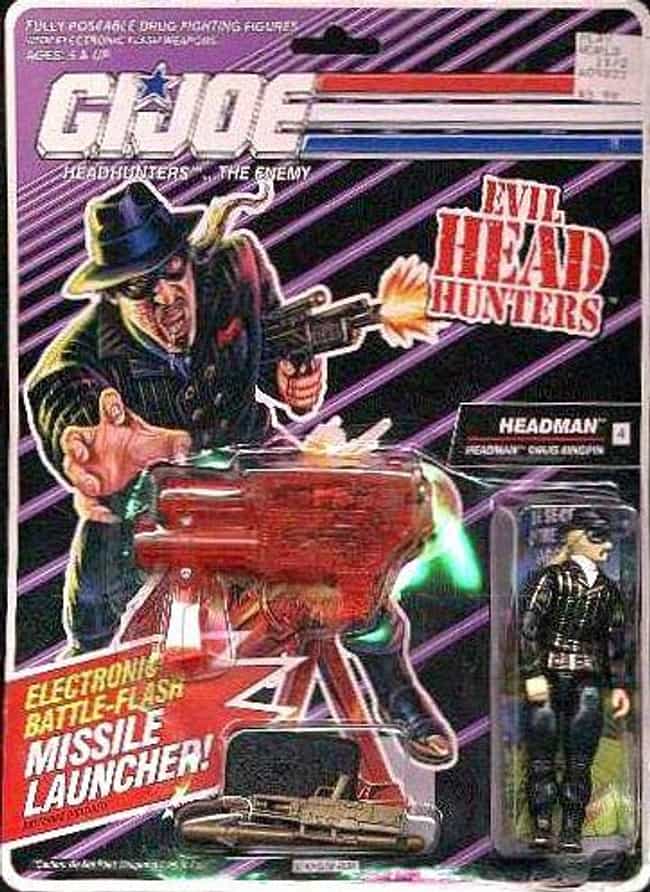 Terrible porn-sounding code name and tacky gold rifle aside, this guy might be one of the worst-dressed Cobra officials ever. Sure, he's trying with that Dick Tracey villain get-up, but when everyone's wearing armor and shooting lasers, then you come out looking like an extra in
The Godfather,
you better duck.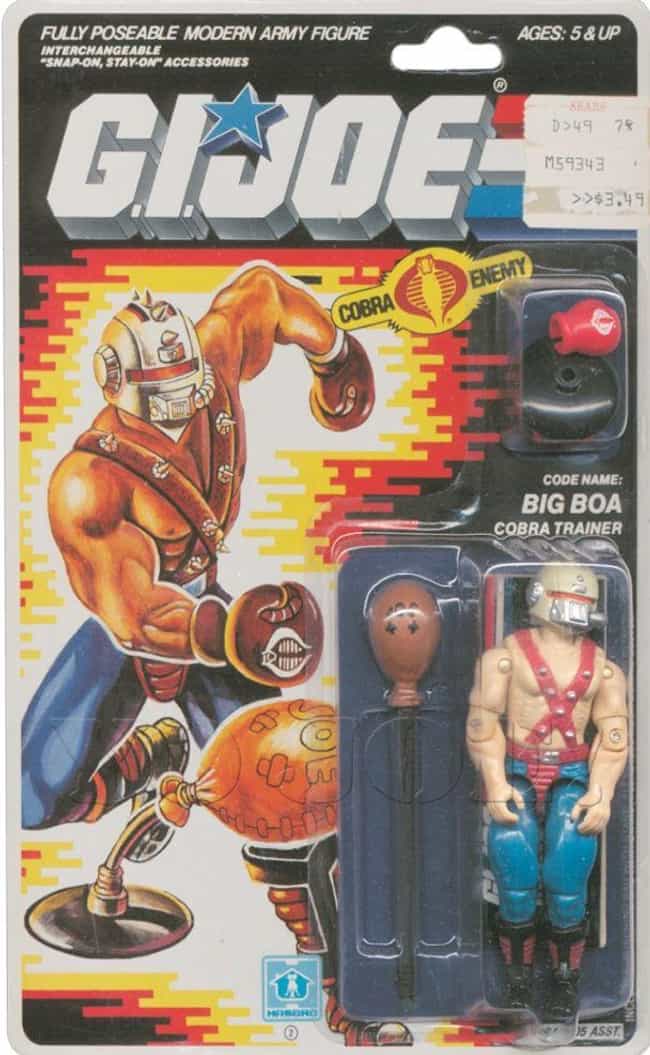 Big Boa's is a sad story. He was originally planned as the Cobra ying to the Joe yang of a proposed Rocky Balboa figure. While the Italian Stallion's Joe never materialized, Boa still made it to toy shelves. On a battlefield full of ninjas and lasers, a mean-looking boxer is pretty out of place.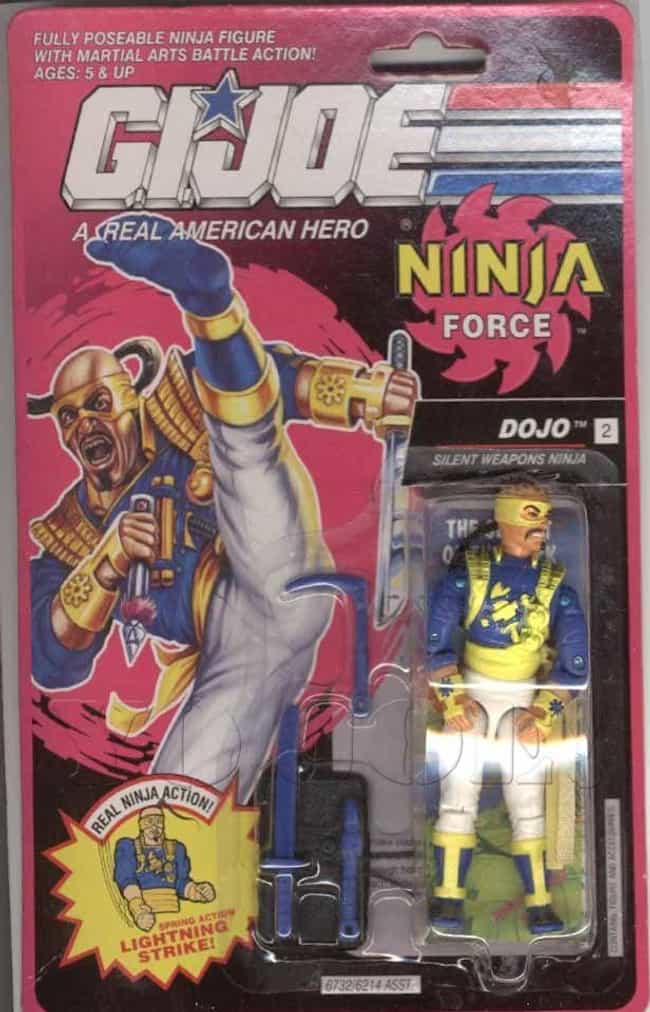 Part pirate, part ninja, Dojo is all weirdo. There are a lot of ninjas in the sprawling Joe-verse, but Dojo is the worst one in Cobra's employ. Does he even know that his code name is just type of building?