Music
The Most Ridiculous Album Covers In Hip Hop History

4k votes
583 voters
19.7k views
15 items
List Rules Vote up the most ridiculous cover.
It used to be that designing the cover to a hip hop album was the easy part -a cool photo, a big font, and you're done and off to the club. Classic hip hop album covers such as Dre Dre's The Chronic and Nas Illmatic went for the simple look while others such as Kanye West's College Dropout and Tribe Called Quest's Low End Theory went for something more artistic.
But, like many simple tasks in life, when album cover design goes wrong, it can go wrong big time. A well meaning concept poorly executed can render an album DOA before it ever hits headphones. Here are some of the most ridiculous album covers in hip hop history.
Criminal Elament "Hit 'Em Where It Hurt"
This Houston hip hop group's problems began when they decided to spell element incorrectly in their name. The cover to their 1994 album Hit 'Em Where It Hurt only made matters worse. What do a dog/train hybrid animal machine, a race horse and convertible Chevy Impala have to do with each other or with hitting 'em where it hurt? Why are the members of the group floating menacingly over the dog train? To the group's credit, the cover to their 2nd album, Underground Railroad was slightly less ridiculous, even if it did keep with the train motif.

Is this cover ridiculous?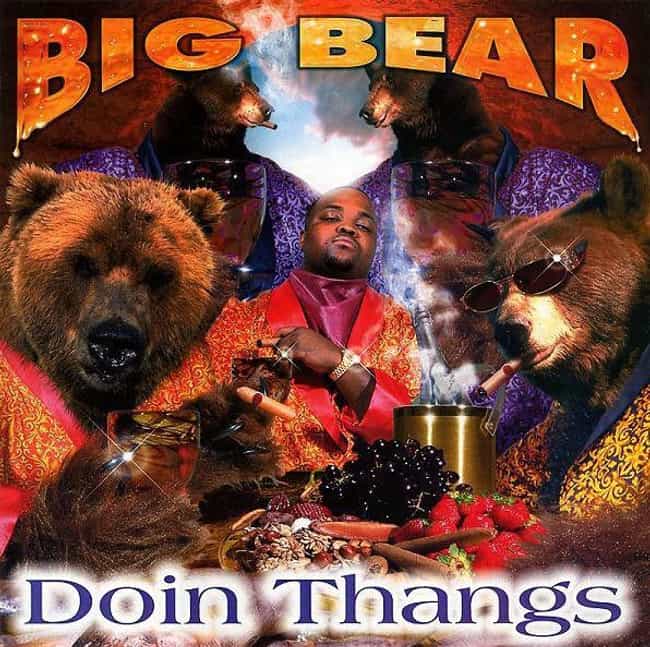 If Omaha rapper Big Bear had used a typical cover for Doin Thangs, his 1998 album would have come and gone with little fanfare. But thanks to this cover created by Houston graphic design group Pen & Pixel, Big Bear has gone down in hip hop history for having one of, if not the most atrocious album cover ever. Flanked by grizzly bears wearing smoking jackets, smoking cigars and drinking out of goblets, Big Bear update the old dogs playing poker painting for a generation of hip hop fans to laugh at.
Release Date: 1998

Is this cover ridiculous?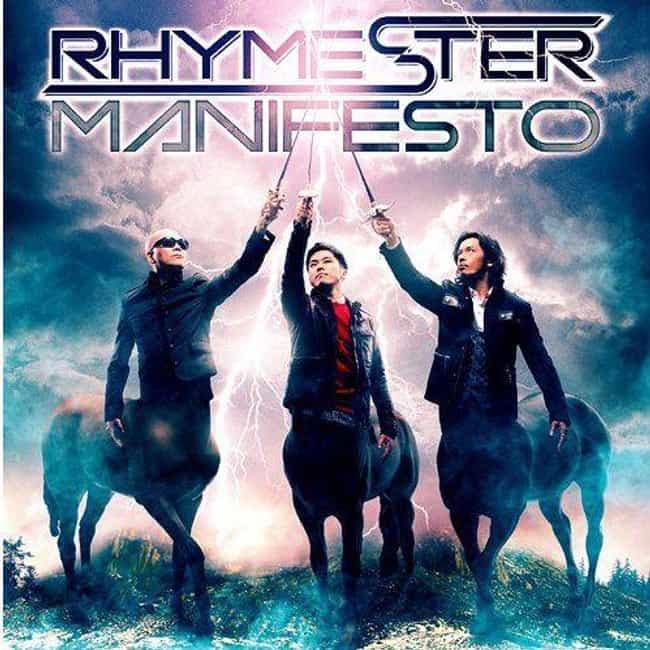 Apparently bad album covers are not just relegated to American hip-hop artists. Take Rhymester and the O.G. Japanese group's 2010 album Manifesto featuring the trio as centaurs holding swords that attract lighting. Hip hop is a universal language but whatever this means has been lost in translation. Rhymester has had a few great moments in their nearly 30-year career, this cover is not one of them.
Is this cover ridiculous?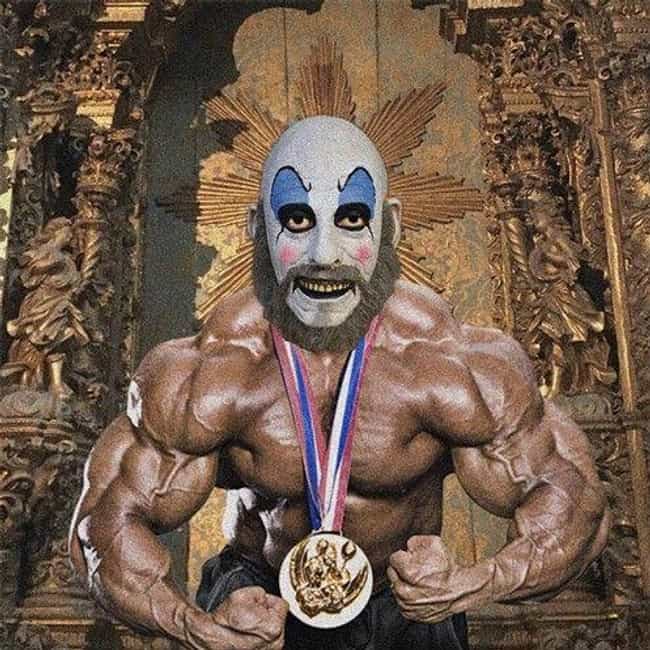 Conway the Machine "Reject on Steroids"
Buffalo rapper Conway the Machine used the cover of his 2017 album Reject On Steroids to flex on the hip hop industry in the weirdest way possible. To break it down: the bodybuilder is supposed to symbolize how hard body Conway's songs are, and we assume the mask symbolizes the reject portion of the title. Conway, who's backstory about being shot in the head and neck and raw, old school hip hop delivery would have been better served by a classic hip hop album cover and not this nightmare collage. Let's hope that Buffalo rapper's future projects with Eminem's Shady Records feature better—and less ridiculous art.

Is this cover ridiculous?