Weather
The Worst Hurricanes & Tropical Storms Of 2019

The Atlantic hurricane season begins with the start of June, while the Pacific hurricane season begins May 15, but both go through to the end of November. Of course, the weather isn't confined to tidy time ranges and tropical storms can develop any time of year. The 2019 hurricane season is off to a slow start, with the 2019 Pacific hurricane season the latest-starting since 1968, which didn't have a tropical depression form until June 20. In contrast, the 2019 Atlantic hurricane season has already brought one subtropical storm ahead of the expected season, with Subtropical Storm Andrea forming on May 20, 2019. Luckily, Andrea only lasted a day and remained over the water, resulting in no damages to property or life.
The rapidly rotating storm system of a tropical cyclone that forms over an ocean can cause extensive damage as it moves inland. Being aware of the season and being prepared is important for anyone along the coasts. Hurricanes hit vulnerable coastal regions the hardest, losing a lot of their destructive power as they move inland. Although 2019's hurricane season began relatively slow and gently, that doesn't necessarily reflect how it will continue through November.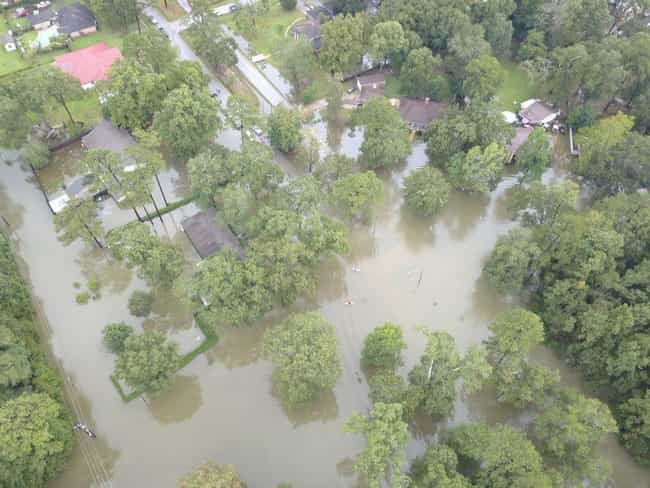 Dates active: September 17-21, 2019
Sustained wind speeds: 40 mph
Areas affected: Texas, Louisiana, Oklahoma, Arkansas
Damage: Unknown
Deaths: 4 direct, 1 indirect
The fifth-wettest tropical cyclone on record in the continental United States, Tropical Storm Imelda caused devastating and record-breaking floods in southeast Texas. The widespread flooding caused many of the local bayous to overtop their banks and flood residential areas. More than 1,000 people were rescued from floodwaters. At least two of the barges escaping a shipyard struck the Interstate 10 bridge over the San Jacinto River, causing visible damage to some of the columns supporting the highway, which had to be closed to traffic in both directions.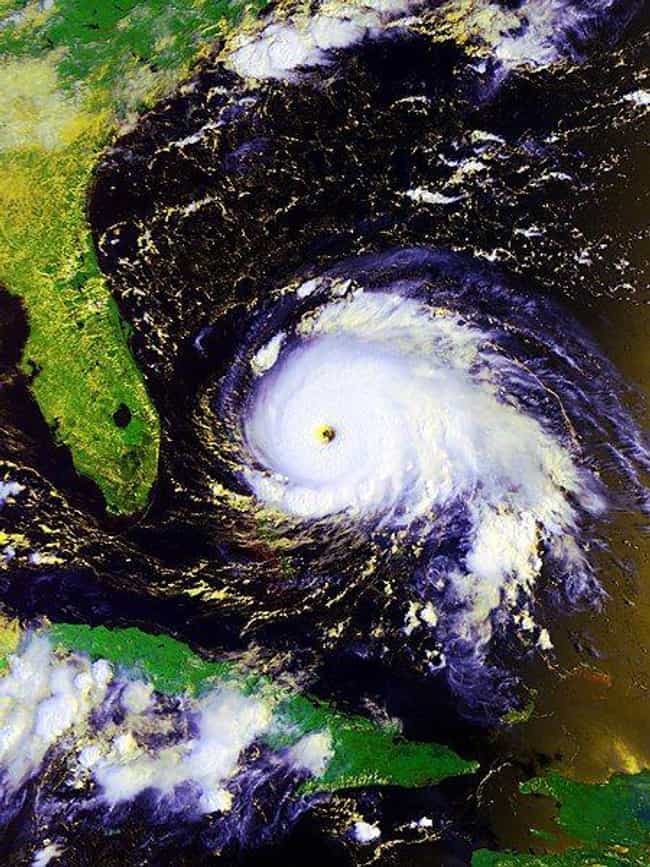 Dates active: August 24, 2019, extratropical after September 7, 2019
Sustained wind speeds: 185 mph
Areas affected: Lesser Antilles, Puerto Rico, The Bahamas, East Coast of the United States, Atlantic Canada
Damage: Approximately $7 billion
Deaths: 46 direct, 5 indirect
Developing from a tropical wave on August 24 in the Central Atlantic, Dorian moved through the Virgin Islands and made landfall in the Bahamas on September 1, only a day after its rapid intensification brought it to a Category 5 hurricane. The hurricane remained essentially stationary over the Abaco Islands and Grand Bahama Island from September 1 to September 3, though it weakened to a Category 2. The states of Florida, Georgia, South Carolina, North Carolina, and Virginia all declared a state of emergency in preparation for the storm, including mandatory evacuation orders from several coastal counties. However, the majority of US areas were affected only by the outer rain and winds as Dorian sped northeast toward Nova Scotia and transitioned to an extratropical cyclone.
Dates active: July 11-19, 2019
Sustained wind speeds: 75 mph
Areas affected: Midwestern United States, Southeastern United States, Gulf Coast of the United States, Arkansas, Oklahoma, Great Lakes region, Northeastern United States
Damage: $500-900 million
Deaths: 1
The second named storm and first true hurricane of the 2019 Atlantic hurricane season, only one indirect fatality has been attributed to Barry, which made landfall on Marsh Island and Intracoastal City, Louisiana as a Category 1 hurricane, before weakening to tropical storm status. As a tropical storm, Barry dropped heavy rainfall that saturated soils in areas such as Alabama, Arkansas, Louisiana, Mississippi and, Southern Ontario, causing flooding.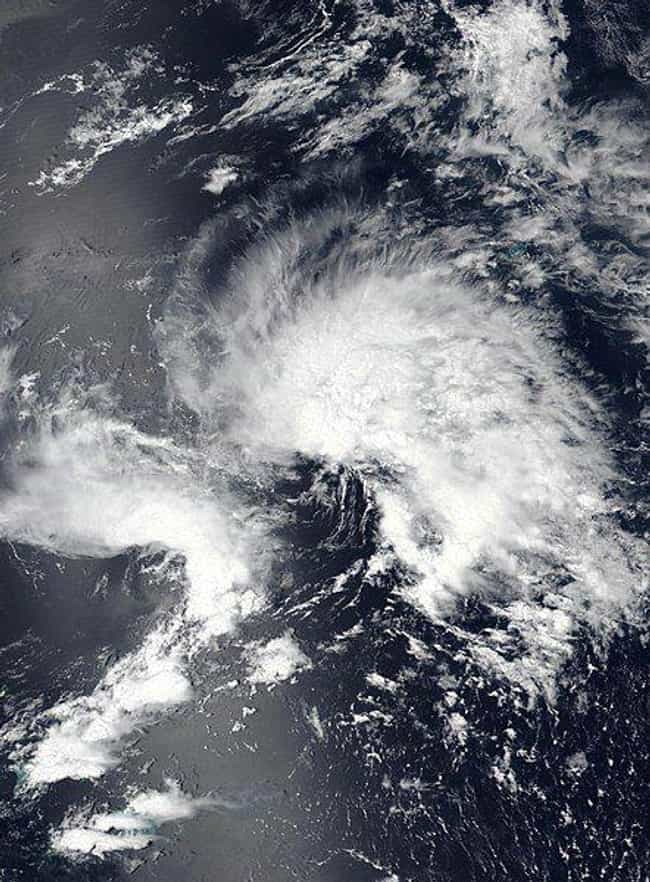 Dates active: May 20-21, 2019
Sustained wind speeds: 40 mph
Areas affected: Bermuda
Damage: None
Deaths: 0
Although Andrea had a well-defined center with winds reaching gale force and the potential to later develop into a tropical or subtropical cyclone, the storm did not last very long and degenerated a day later.