Reality Television Personalities

The All Time Worst And Sketchiest Kardashian Business Ventures

301 votes
100 voters
3.1k views
14 items
Follow
Embed
List Rules Vote up the ideas they should've known would krash and burn.
The Kardashian/Jenner clan is collectively worth hundreds of millions of dollars. Some of that income comes from their long-running reality TV show Keeping Up with the Kardashians, but most of that money is made through their numerous business ventures. But not every Kardashian endorsed product is a jackpot. Blame it on the Kardashian Kurse, but the sketchiest business deals done by the Kardashians have sunk like stones. Some of these products are still out there on the market, some are pending litigation, and some no longer exist.
On paper, it makes sense for the Kardashians to get into the product business. They have millions of followers on social media, making them seemingly ideal marketers. Combine their online presence with their popular reality TV show, where their products are often "casually" talked about, and the Kardashians can reach millions of potential buyers without a company even bothering to launch an ad campaign.
All of the Kardashians' bad business ideas probably sounded great at first. But between all of the beauty items, clothing lines, and diet products, there are bound to be some stinkers out there. The all time worst Kardashian business ventures should never have seen the light of day.
Kim's Sketchers Shape-Ups
Wearing a pair of Sketcher's Shape-Ups will not give you a butt like Kim Kardashian. But that didn't stop the company from claiming that the shoes would assist in weight loss and strengthen the stomach, leg, and butt muscles – and doubling down on the duplicity by having Kardashian herself serve as brand spokesman. In 2012, the Federal Trade Commission made Sketchers USA Inc pay back $40 million in refunds to disappointed customers.

Agree or disagree?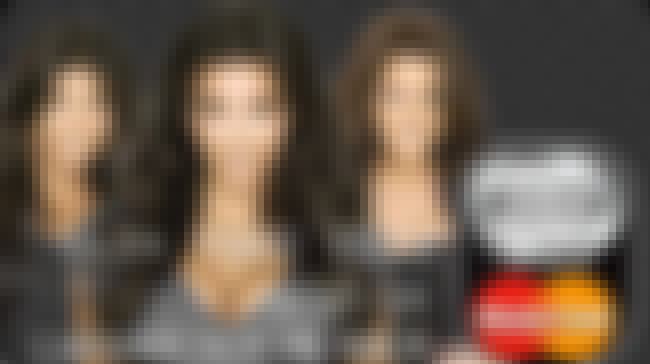 In 2010, the Kardashian sisters launched a prepaid Mastercard called the Kardashian Kard. The card immediately met with heavy criticism due to its high fees and the sisters' marketing strategy to target a young audience. The negative press spread fast, and the Kardashians opted to get as far away from the plastic as possible. The Kardashian Kard was removed from the market after about one month.
Celent analyst Zilvinas Bareisis said of the Kardashian Kard, "I am baffled – this card doesn't seem to make sense at all, it appears to be targeted at teenagers, yet with ridiculous fees. If there is such a thing as a luxury prepaid market, then it's not going to be the teens."
Agree or disagree?
In 2011, Radiancy sued Kim Kardashian for making false claims about their competitor's hair removal product Tria. Radiancy alleges that Kardashian, who served as a spokeswoman for Tria, publicly said she used the product on her entire body, and if a person used Tria they would never need shaving cream or razors again.
There were a couple of major issues with Kardashian's claims. One is that Tria itself says that it's not safe to use their product on the face, neck, ears, or head. Additionally, Tria actually advises using their product along with shaving.

Agree or disagree?
Kendall Jenner took some heat in 2017, thanks to a controversial commercial for Pepsi. In the ad, Jenner takes off from her modeling gig in order to join a protest march. After removing her blonde wig, she hands a police officer a can of Pepsi, which brings the authorities and protestors together in perfect harmony.
The commercial met with immediate uproar. It looked like a clear (and tasteless) riff on the Black Lives Matter movement. Pepsi pulled the ad and released the following statement:
"Pepsi was trying to project a global message of unity, peace and understanding. Clearly we missed the mark, and we apologize. We did not intend to make light of any serious issue. We are removing the content and halting any further rollout. We also apologize for putting Kendall Jenner in this position."
Agree or disagree?