Total Nerd
The Most Low-Key Awful Things Michael Scott Ever Did On 'The Office'

Updated December 6, 2019
1k votes
147 voters
2.4k views
14 items
List Rules Vote up the moments that make you want to give HR a call.
Michael Scott did some truly awful things during his time at Dunder Mifflin - the whole Scott's Tots debacle is just one of many examples. But other times, the most low-key awful Michael Scott moments came from his awkwardness creating uncomfortable situations. These are moments that tend to be more cringeworthy than despicable. Of course, the people on the receiving end might have felt differently.
Whether you think Michael is a bad person or simply tries too hard, fans of The Office know he often walked a fine line between terrible and inconsiderate.
Tried To Upstage Phyllis's Father At Her Wedding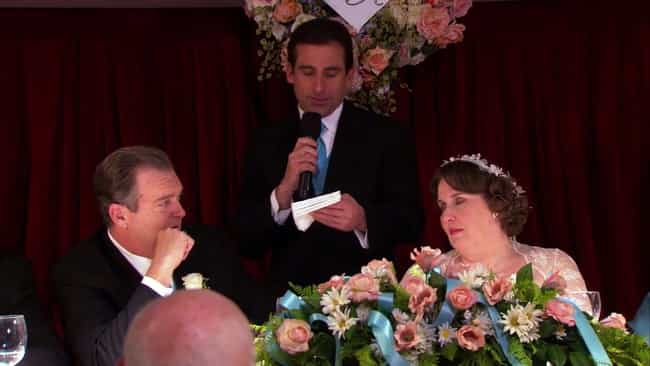 Michael can't stand not being the center of attention. It's also incredibly hard for him to realize that his employees have lives and loved ones outside of the office. So when Michael feels he's being "upstaged" by Phyllis's father at her wedding, he tries to make the whole thing about himself, leading to a truly cringeworthy speech.
In a rare example of getting comeuppance, Michael does get kicked out of the wedding. But in the end, he's forgiven for "finding" Phyllis's uncle, when in fact, he didn't do anything but sit down and unload on a stranger.
Broke Up With Pam's Mom, Helene, On Her Birthday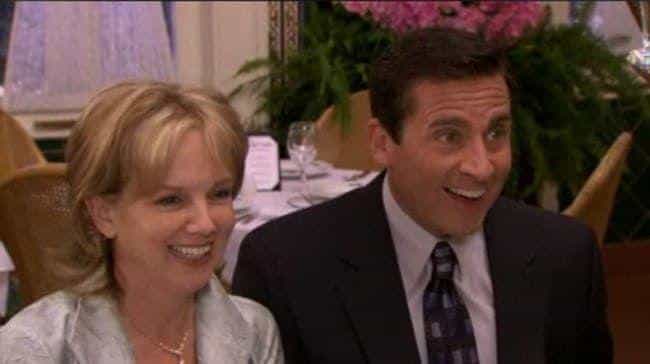 Often, Michael's actions go beyond annoying and are just plain terrible. You could argue his behavior all throughout "Double Date" is anything but low-key, especially once the titular event begins. Pam may not be keen on Michael dating her mom, Helene, but they at least seem happy together. That is until Michael becomes obsessed with Helene's age and starts treating her like garbage.
The whole thing culminates in Michael dumping Helene. And let's not forget, this is on her birthday.
Tried To Reveal Stanley's Affair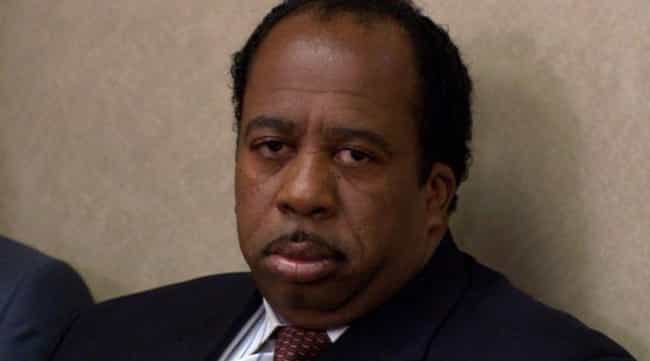 Nothing is more dangerous than a secret in the hands of Michael - especially when he's feeling left out. When Michael is the last to know the latest piece of gossip, he jumps at the chance to tell the whole office that Stanley was seen making out with a woman who isn't his wife. After telling everyone he can, he verifies the info from Stanley and promises not to tell a soul.
To be fair, Michael then tries to spread more rumors to obscure the veracity of the first, but it still proves Michael is the absolute worst confidant.
Made A Show Out Of Oscar Being Gay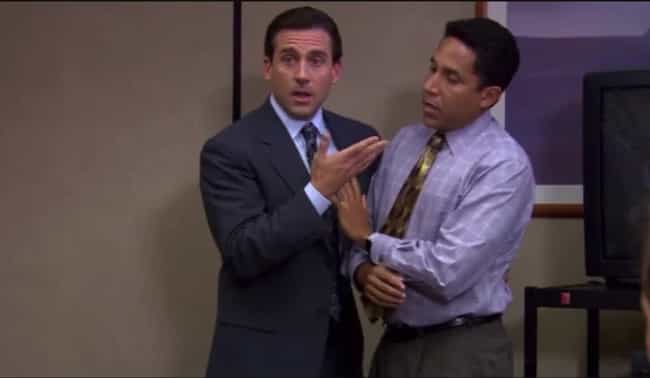 Let's be clear: Michael forcibly kissing Oscar is beyond awful. What's low-key terrible is everything before it. Michael usually has good intentions, especially when it comes to proving how tolerant he is. After all, he just wants to love and accept his employees, who he views as his family. But everything about how he handles Oscar's personal life is just the worst.
Oh, 2006. Were we ever so young?